18 notable moments of 2018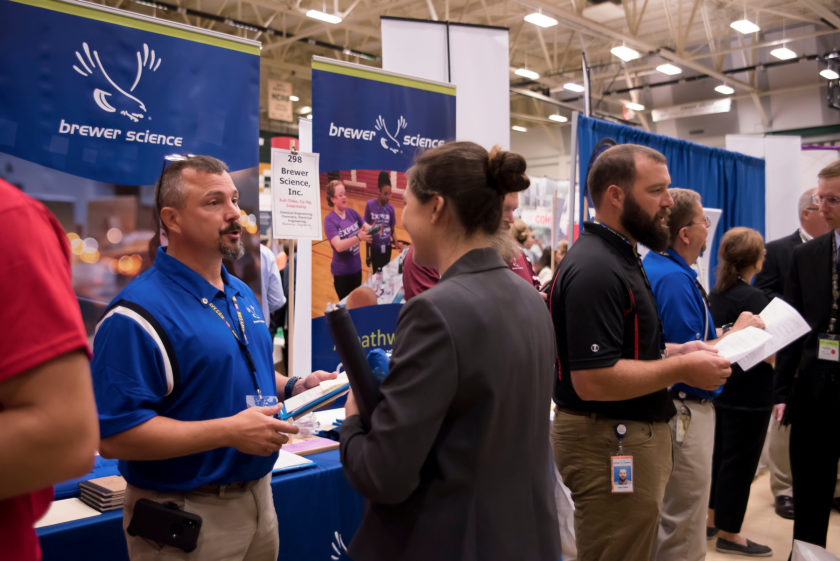 A record-breaking career fair, a decisive bowl game victory, a top ranking on a list of underrated colleges and a visit by rock icon Ozzy Osbourne were among the notable events and achievements of 2018. Here are 18 notable and newsworthy Missouri S&T moments from 2018.

Bowl game blowout
The Miners don't always go to bowl games, but when they do, they win. S&T's football team slayed the Dragons of Minnesota State University Moorhead 51-16 in the Dec. 1 Mineral Water Bowl. It was the Miner's first bowl game since 1950 and the second in the program's history. The Miners now hold a perfect 2-0 record in bowl games, having won the 1950 contest, the Corn Bowl, 7-6.
Building for the future
Missouri S&T broke ground on a fitness center expansion that will be open in the spring. It's one of three major building projects underway or in the works. The other two are the Clayco Advanced Construction and Materials Laboratory (ACML) addition to Butler-Carlton Civil Engineering Hall and a new classroom learning center, which was approved by the University of Missouri Board of Curators in September. Donors and the university community celebrated the ACML with a ceremonial cornerstone pouring over Homecoming.
Removing barriers to student success
In his State of the University Address in October, interim Chancellor Christopher G. Maples introduced three new initiatives designed to help students graduate from S&T on time and without a lot of debt. "There is no better measure of student success than graduation," Maples said in his address. "We need to ensure that our students can make it to the finish line." The initiatives include an application fee waiver for prospective students and two new scholarship programs designed to help students make that walk across the stage at graduation.
Building new partnerships
As part of its continuing outreach to the community, Missouri S&T solidified two important partnerships in 2018. In February, S&T formalized its partnership with the Kaleidoscope Discovery Center, a non-profit based in downtown Rolla, to encourage greater interest in science, technology, engineering and math (STEM) education among pre-college students. One month earlier, S&T joined the Acute Effects of Neurotrauma Consortium (AENC) to leverage S&T's expertise in the study of traumatic brain injury with the nearby Fort Leonard Wood military base and Phelps County Regional Medical Center, which becomes Phelps Health on Jan. 1, 2019.
Expanding S&T engineering opportunities
For the past decade, Missouri S&T's successful partnership with Missouri State University has resulted in dozens of new civil engineering and electrical engineering graduates in southwest Missouri. This year, thanks to support from the Missouri General Assembly, S&T and Missouri State expanded the program to a third discipline: mechanical engineering. Students enrolled in the program take their courses at Missouri State but earn Missouri S&T B.S. degrees. The new program will hold its first classes next fall.
The Rolla Mural's new home
The Rolla Mural, a fixture for decades in the offices of The Rolla Daily News, has taken up residence on the second floor of Curtis Laws Wilson Library. A dedication ceremony for the mural was held in September.
Off to see the Blizzard
It isn't every day that the Prince of Darkness visits campus. When we heard that rock-and-roll icon Ozzy Osbourne wanted to come to our Experimental Mine to blow stuff up as part of his new reality show, we confess to a bit of trepidation. But the Blizzard of Ozz's visit came off without a hitch, and the end result was "I Am Ice Cream Man," the July 18 episode of Ozzy and Jack's World Detour. Missouri S&T faculty members Drs. Catherine Johnson, Kyle Perry and Paul Worsey gave Ozzy and his children Jack and Kelly a quick tutorial on explosives engineering.
Underrated U
A new ranking of the "most underrated universities" in the United States put Missouri S&T at No. 1, and for good reason. Basing its ranking on a comparison of how well a university's graduates fare in terms of salary and career success with a university's standing in U.S. News & World Report's annual list of the nation's best colleges, Business Insider found us at the top of the game.  In other college rankings news, we continued to do well in rankings that emphasize a school's return on investment, such as the latest PayScale report and CollegeFactual's annual list, as well as the U.S. News ranking of best online graduate programs.
Repping the students
Avery Welker, a two-time S&T graduate and now a Ph.D. student, was named student representative to the University of Missouri Board of Curators last summer. He applied for the position applied for the position "because I thought it would be a fantastic way to give back to the entire University of Missouri System, which has invested so much in me, my friends and family, and the state of Missouri as a whole."
Missouri's safest campus
Missouri S&T was the only university in the state to be listed in the National Security Safety Summit's Safe Campus Top 25 list. The list recognizes universities that have increased the safety and security of their campus community during 2018. Implemented changes include staffing a 24-7 police department, raising officer visibility on campus by requiring two hours of foot patrol per shift for every officer and the chief, adding a bicycle patrol during evening and overnight shifts, and including officers on campus committees and working groups.
A party at the library
To celebrate its 50th anniversary in style, Curtis Laws Wilson Library threw a party, complete with a tie-dye station hosted by student radio station KMNR. Also this year, the library became available 24/7 for students and extended its hours for the public.
A record-breaking career fair
Missouri S&T's Fall Career Fair broke records in terms of employer attendance, with more than 330 different employers signed up for the September event in search of new talent for full-time jobs, co-ops and internships.
A new look for Miner athletics
We can't directly attribute Missouri S&T's athletics success to the new visual identity unveiled last spring, but it didn't hurt. The cleaner, bolder identity conveys the qualities Miners stand for, including scholarship, leadership and sportsmanship, says Mark Mullin, director of athletics.
Officially highly selective
In June, the Missouri Coordinating Board for Higher Education voted to make Missouri S&T a "highly selective" university, making it only the second in the state to attain that designation. The change from "selective" essentially puts S&T in its rightful category, as many S&T students "already qualify for automatic admission under the highly selective criteria," says interim Chancellor Christopher G. Maples.
Design team successes
Missouri S&T's Mars Rover Team was the nation's best rover squad and No. 2 in the world, while S&T's Steel Bridge Team earned a trip to the national competition after placing first in the regional competition. These accomplishments were among the highlights of a successful year for S&T's student design teams.
Critical conversations
In light of the results of a campus climate survey conducted in 2016 and reported in 2017, S&T began to engage in conversations about how some marginalized groups may experience the campus, and how those experiences could be improved. Stories about S&T's underrepresented populations — from women in the STEM disciplines, student veterans, the LGBTQ community, African Americans and Hispanics — endeavored to shine a light on the challenges they face. The series of conversations will continue in 2019.
A successful fundraising year
The 2017-2018 fiscal year was the second-most successful fundraising year on record for the university, with $22.6 million in charitable gifts and pledges received during the fiscal year that ended June 30.
Powering a living lab
The installation of two new advanced lead battery microgrid systems at S&T's EcoVillage is furthering research into how such neighborhoods can become self-sustaining.