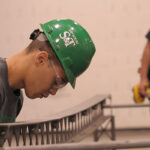 August 25, 2015 By Andrew Careaga Leave a Comment
As one of the most diverse student bodies in the history of Missouri University of Science and Technology begins a new semester, the university has joined a national effort to help bring even more diversity to engineering nationwide.
[Read More...]
Headlines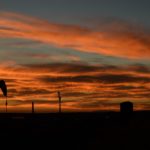 September 3, 2015 By Joe McCune Leave a Comment
A Missouri University of Science and Technology researcher is working on a method to increase oil production and store carbon dioxide into oil formations — at the same time.
Dr. Baojun Bai, the Lester Birbeck Endowed professor of geosciences and geological and petroleum engineering at Missouri S&T, has received a U.S. Department of Energy grant to make the process of drawing oil from underground and storing CO2 more efficient using thermostable particle gels, which can resist the high temperature of formations.
[Read More...]