As a rising junior in high school in Olathe, Kan., Kimberly Dyhouse spent part of her summer at S&T's ASM Material Science Camp and was immediately hooked on metallurgy.
Read More »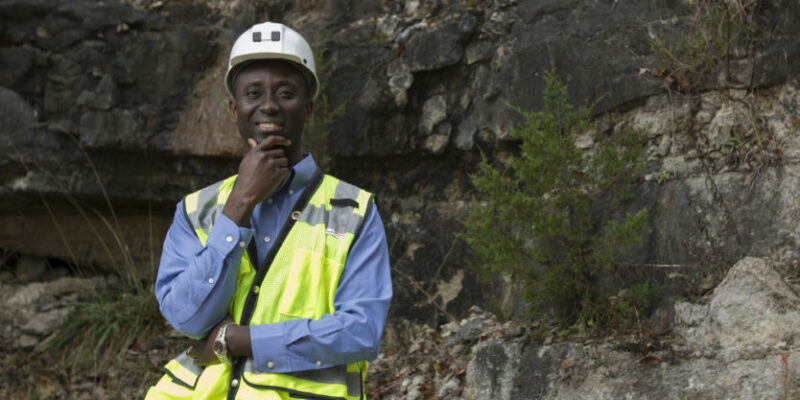 This fall, Missouri S&T will offer online professional development to assist geoscientists and mining, geological, metallurgical, and other engineers to comply with recent updated ethics and regulatory standards set by the U.S. Securities & Exchange Commission.
Read More »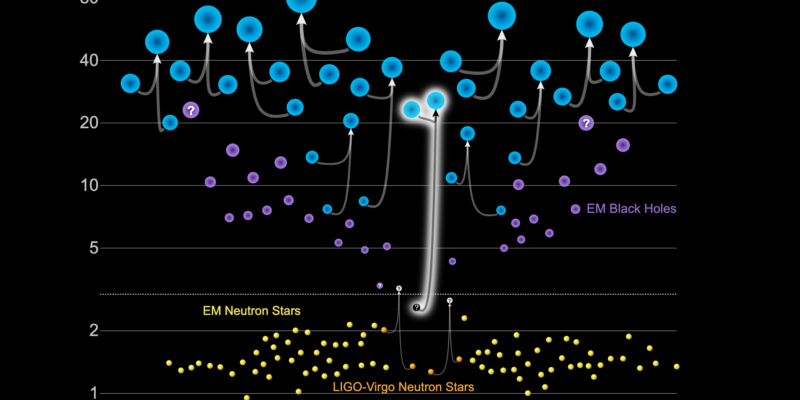 Gravitational wave scientists have observed what may be an entirely new population of astronomical objects, and researchers from Missouri S&T played a part in the discovery.
Read More »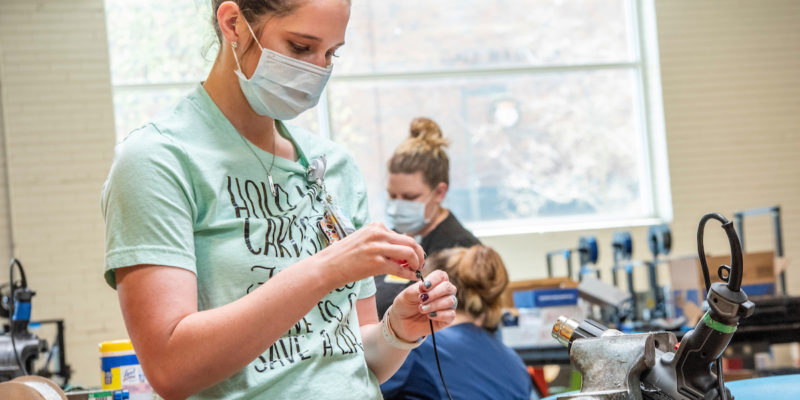 To help slow the potential spread of COVID-19 on campus this fall, students, faculty and staff at Missouri S&T will wear face coverings in classrooms, labs and common areas or when social distancing is not possible. The requirement will take effect on July 1, 2020, and will continue when the fall semester starts on Aug. […]
Read More »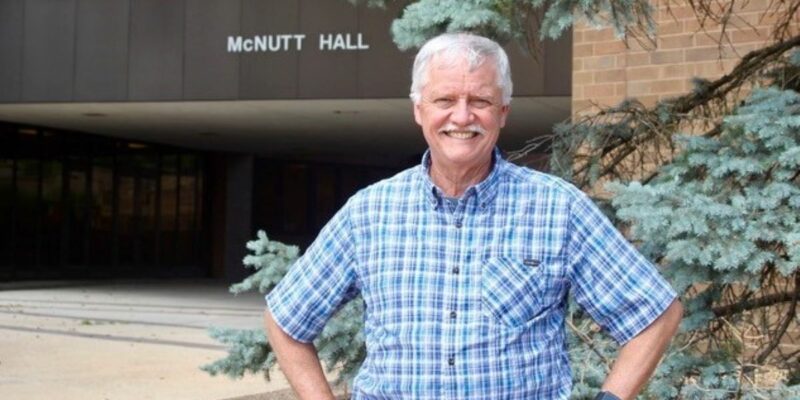 Dr. Richard K. Brow, Curators' Distinguished Professor of Ceramic Engineering and interim deputy provost for academic excellence at the Missouri S&T has received Distinguished Life Member recognition from The American Ceramic Society (ACerS), the organization's highest honor.
Read More »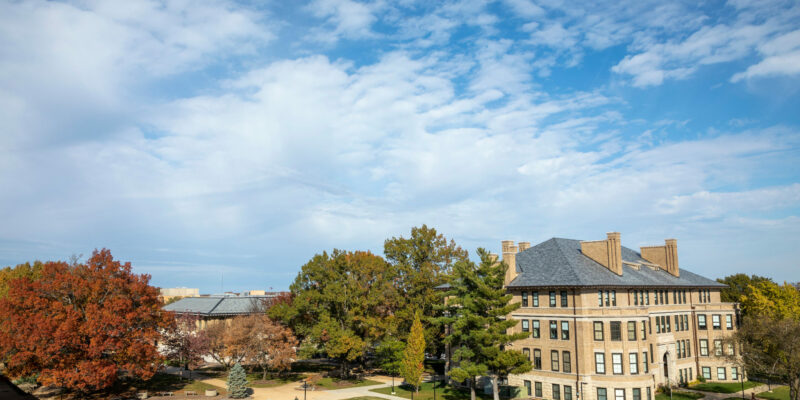 Missouri S&T has awarded Chancellor's Scholarships to 19 high school seniors for the 2020-21 academic year.
Read More »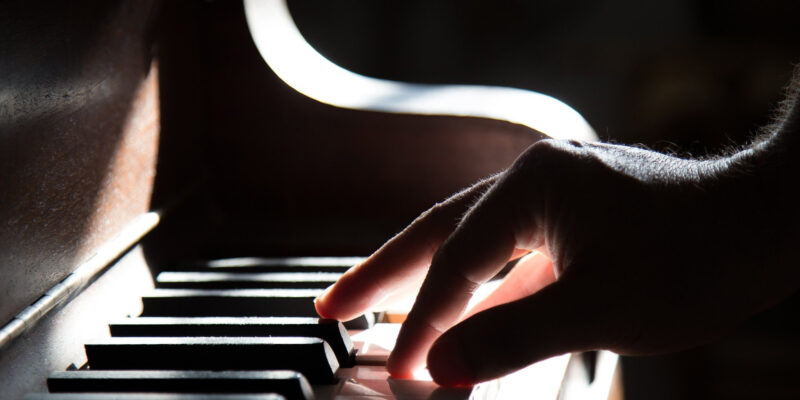 Psychologists and medical researchers for years have used familiar tunes to study brain disorders such as Alzheimer's disease and dementia, but they've never had a common set of songs to draw from. A new study by a neuroscientist at Missouri S&T may give those researchers a list of "greatest hits" to aid in their future […]
Read More »
Three Missouri S&T faculty will serve as University of Missouri System Presidential Engagement Fellows during the 2020-21 academic year. The faculty members will serve as ambassadors in the region and speak to local organizations and communities about their areas of research and expertise. There is no cost for an organization or individual to host a speaker.
Read More »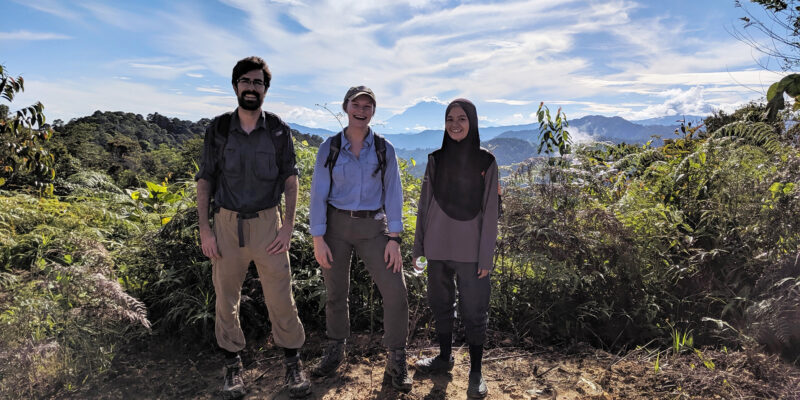 In one of the world's oldest tropical rainforests, Lilly Germeroth, a 2020 Missouri S&T graduate in biological sciences, says she experienced a eureka moment while conducting research last summer.
Read More »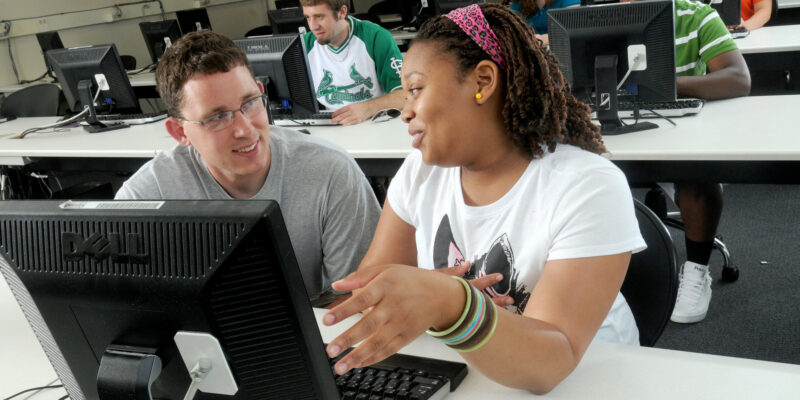 Non-computer science engineers can join other professionals online to learn problem-solving concepts in new pilot programs that offer computing experience at Missouri S&T. The Computer Science Boot Camps are designed help catapult an engineer's personal skill set to the next level.
Read More »