When Destinee Rea began looking at colleges, she knew she wanted to pursue a career in the STEM field. The problem? She had no idea which one. Drawn to S&T because of her interest in science and engineering and the flexibility it offered through the freshman engineering program, she says her decision was finalized when she […]
Read More »
Dr. Beth Kania-Gosche, formerly the associate dean of the School of Education and professor of education at Lindenwood University in St. Charles, Missouri, has been named founding chair of the department of teacher education and certification at Missouri S&T. Her appointment begins July 1.
Read More »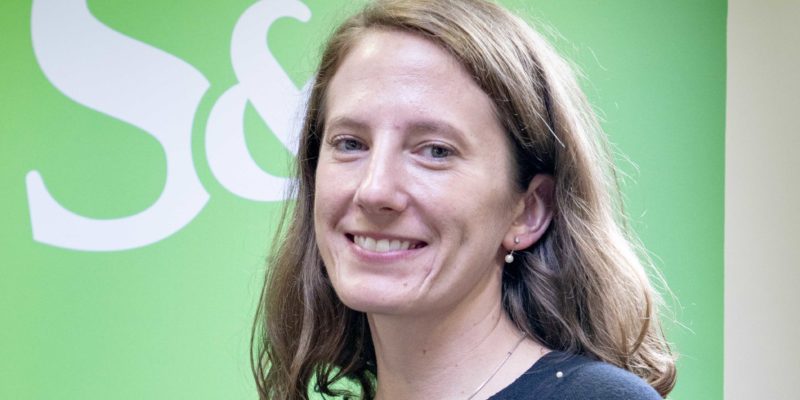 Missouri S&T celebrated Dr. Kathleen Sheppard, associate professor of history and political science, as the 2019 Woman of the Year today (Wednesday, April 24) during a campus ceremony.
Read More »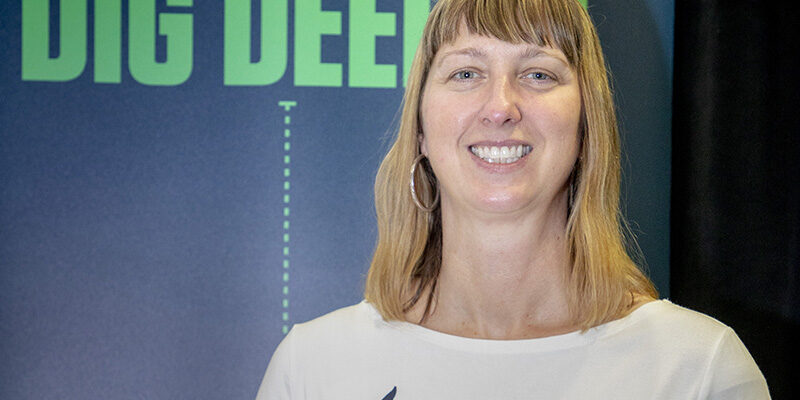 Dr. Katie Shannon, associate teaching professor of biological sciences and director of the Laboratory of Cytokinesis at Missouri S&T, has been named the 2019 recipient of the Dr. Elizabeth Cummins Women's Advocate Award at Missouri S&T. She was honored during a campus ceremony on Wednesday, April 24.
Read More »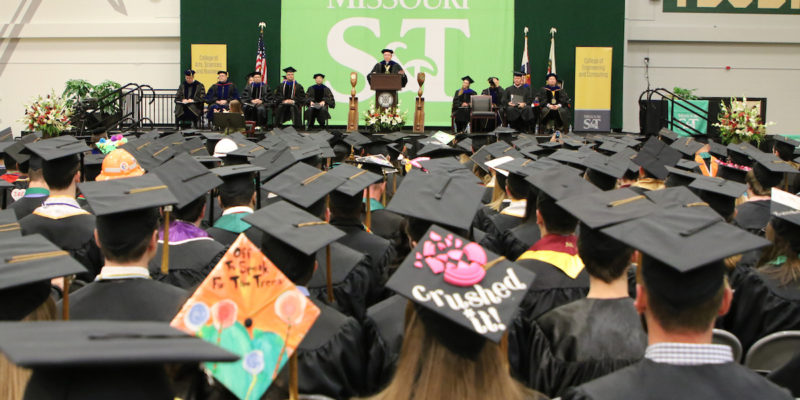 Missouri S&T will hold three commencement ceremonies this spring. Ceremonies will be held on Friday, May 17, and Saturday, May 18, in the Gale Bullman Building, located at 10th Street and Bishop Avenue in Rolla.
Read More »
Missouri S&T will host the upcoming annual conference of the NASA-Missouri Space Grant Consortium (MOSGC). The two-day event showcases research in fields of interest to NASA by students at all four UM System campuses, Missouri State University, Lincoln University, Washington University, Truman State University and Saint Louis University. There will also be participants from Metropolitan Community College and Moberly Area Community College.
Read More »
Ten recent electrical engineering graduates will each receive a $6,000 Grainger Power Engineering Award from the electrical and computer engineering department at Missouri S&T. The awards are presented as a reward for academic excellence.
Read More »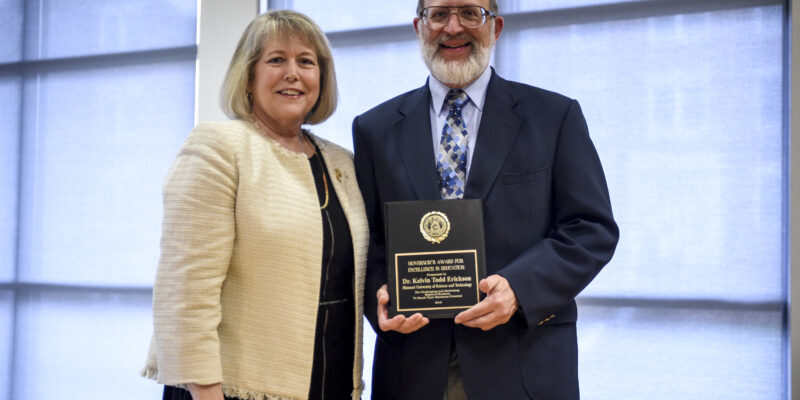 Dr. Kelvin T. Erickson, Curators' Distinguished Teaching Professor of electrical and computer engineering at Missouri S&T, has won a 2019 Governor's Award for Excellence in Teaching. Each year, the Governor's Award is presented to one faculty member at each institution of higher education in Missouri. This year's recipients were honored by Gov. Mike Parson during […]
Read More »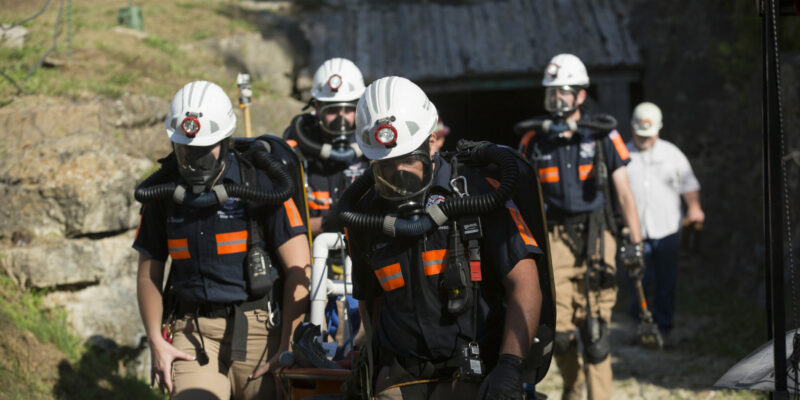 Two mine rescue teams from Missouri S&T will compete in the 49th annual Southern Regional Mine Rescue Contest in New Iberia, Louisiana.
Read More »
Missouri S&T's arts, languages, and philosophy department will present an outdoor band concert this April.
Read More »