He's driven the backroads with some of the biggest names in rock and roll, from Def Leppard and KISS to John Denver and the Eurythmics, hauling both gear and performers as a truck- and bus-driving roadie. Yet despite his many brushes with fame, what gets Mike Lusher most excited these days is his research into an unassuming desert shrub that some predict will revolutionize the rubber industry. A fascination with the guayule (why-YOO-lee) plant that began a dozen years ago while watching an episode of The History Channel show "Modern Marvels" has culminated in a Ph.D. in civil engineering for the 64-year-old grandfather, who received his diploma at May 12 commencement.
Read More »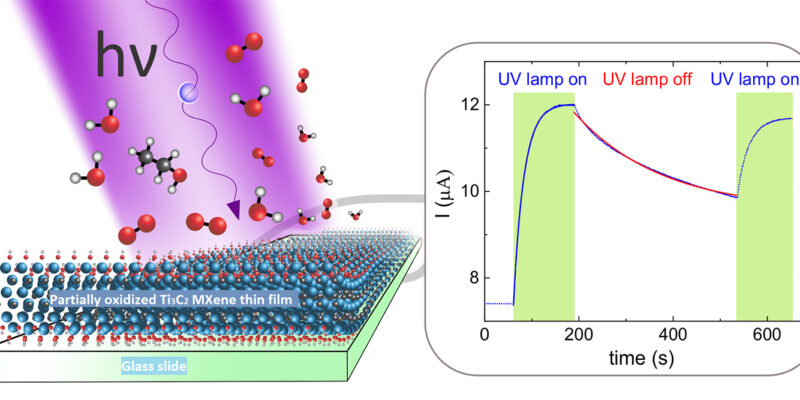 Researchers at Missouri S&T have discovered a new way to harness the potential of a type of spontaneously oxidized MXene thin films, to create nanocomposites that could sense both light and the environment. Previously, such spontaneous oxidation was considered detrimental because it degrades the MXene structure. The research is published in the June 2018 issue of ACS Nano, one of Google Scholar's top-rated, peer-reviewed scientific journals.
Read More »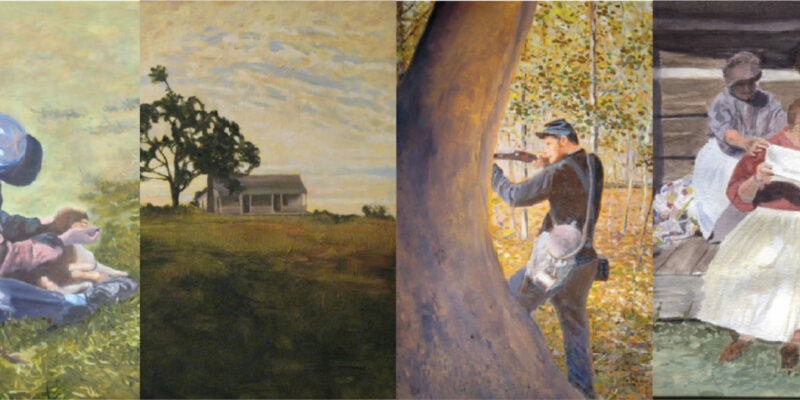 Community members can hear about the various Civil War battles that spanned the Ozarks at a guest lecture at Missouri S&T.
Read More »
A group of students from Missouri University of Science and Technology will launch a rocket 30,000 feet into the air over Las Cruces, New Mexico, this month as a part of the Spaceport America Cup.
Read More »
A team of Missouri University of Science and Technology students will race its Formula 1-style racecar against other universities at the Lincoln Airpark as part of the Formula SAE-Lincoln competition.
Read More »
A team of students from Missouri University of Science and Technology will race its Formula One-style racecars while proving the viability of electric power at Formula SAE-Lincoln, an international student design competition.
Read More »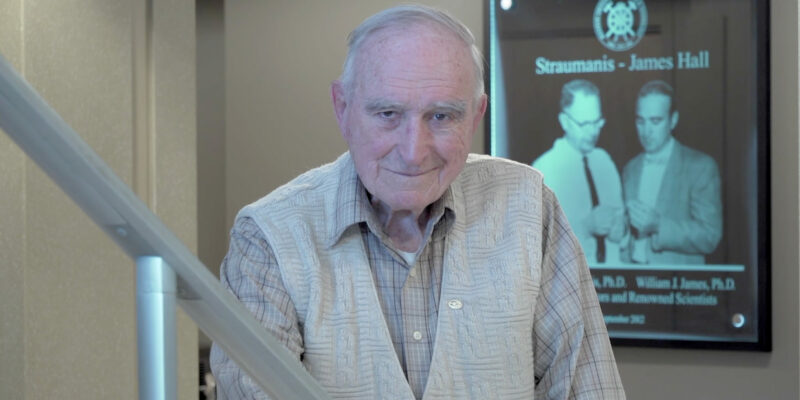 Despite spending the past 65 years in Rolla, Bill James' thick Maine accent remains intact. He credits the links between two seemingly dissimilar locales for luring him to campus as a newly minted Iowa State University Ph.D. back in 1953. That decision would mark the start of a distinguished academic career highlighted by receiving the university's first National Science Foundation research award, playing a key role in the formation of a Ph.D. program in chemical engineering, and establishing, in 1964, one of the university's first research centers, the Graduate Center for Materials Research.
Read More »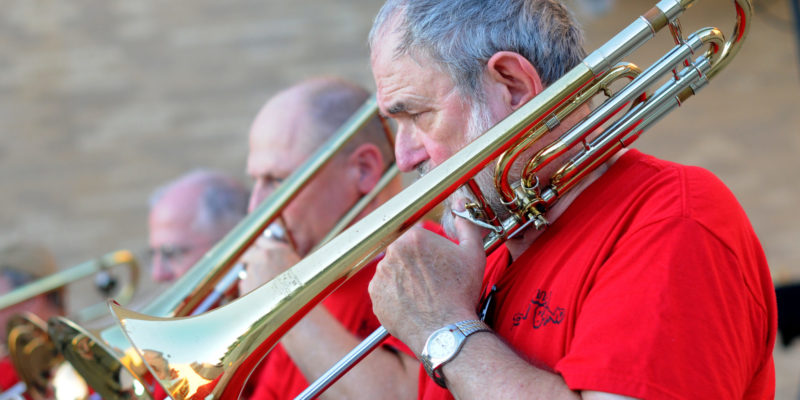 Band tunes will float through the downtown area when the Rolla Town Band performs its first concert of the season this June.
Read More »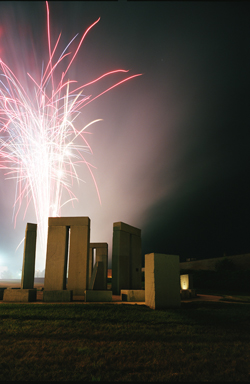 Watch the skies above Missouri S&T in June for two student-produced fireworks displays.
Read More »
Missouri University of Science and Technology's biological sciences department will host a public forum, "Editing our Evolution: Rewriting the Human Genome," from 6:30 – 8:30 p.m. Tuesday, June 19, in the Carver-Turner Room of the Havener Center on campus. The meeting is free and open to the public, and anyone interested in participating in a […]
Read More »
Missouri S&T has become one of only two public universities in the state to be designated as "highly selective" in their admissions criteria.
Read More »