Missouri S&T digs into a fitness center expansion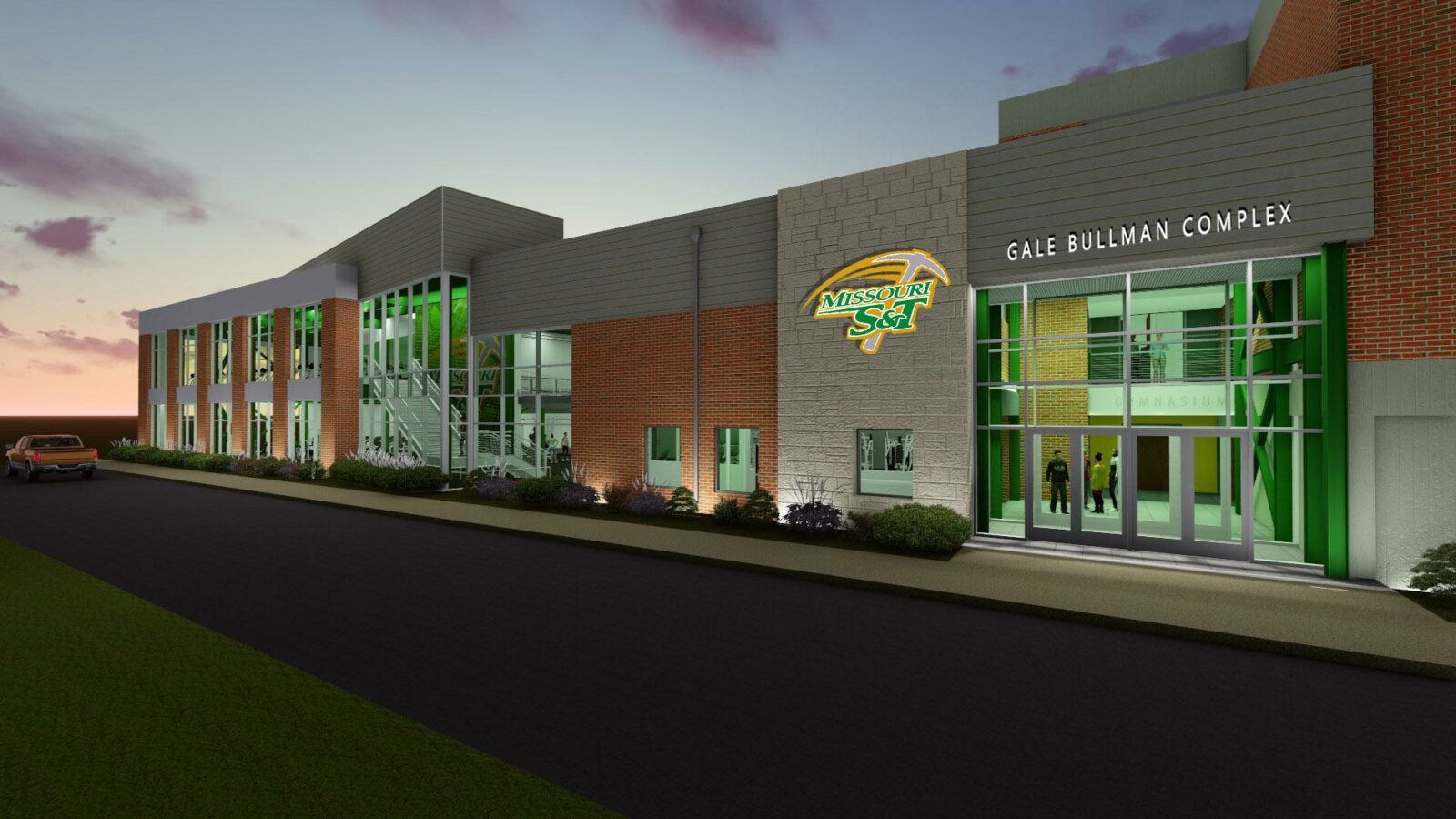 Missouri S&T will soon break ground on a $4 million fitness center expansion project that students hope will improve their way of life at the university. A groundbreaking ceremony is planned for 6:15 p.m. Thursday, April 12, on the southwest lawn of the Gale Bullman Building.
The current facility footprint will increase in size from 6,400 to 16,600 square feet, allowing the number of fitness machines to more than double. The improvements also include a new multipurpose exercise room as well as new exercise equipment, flooring, wall coverings, sound system and a more efficient single entrance point. The center will house more weight training equipment on the main level and additional cardio equipment on the expanded mezzanine level.
"Overall, it's going to be a much more inviting environment for working out," says project manager Patricia Litty with S&T's design and construction management. "The center will be highly visible with the glass exterior wall. It won't feel closed in at all."
Students voted in fall 2016 to direct a portion of their student recreation fee toward funding the expansion project. Student Council leaders hope the expanded facility will lead to better physical and mental health for hardworking and high-achieving S&T students.
"The most important benefit is the health benefit for students," says incoming Missouri S&T Student Council president Madison Moore, a senior in architectural engineering from Jackson, Mo. "We have a stressful climate, and physical activity is shown to improve people's mental health."
"The project also shows students that people on campus care about them, and that they are being listened to," says Student Council president Scottie Thomas, a graduating senior in chemical engineering from Cape Girardeau, Mo.
In 2015, S&T students told Student Council leaders that their No. 1 priority on campus was updating the fitness center. A survey showed 60 percent of students responding considered it the most important project needed on campus at the time.
The construction manager, DeWitt and Associates Inc. of Springfield, Missouri, is expected to begin work this summer, and the renovated facility should open in April 2019. For more information, visit the S&T Student Council website here.