U.S. News ranks Missouri S&T as state's top public engineering school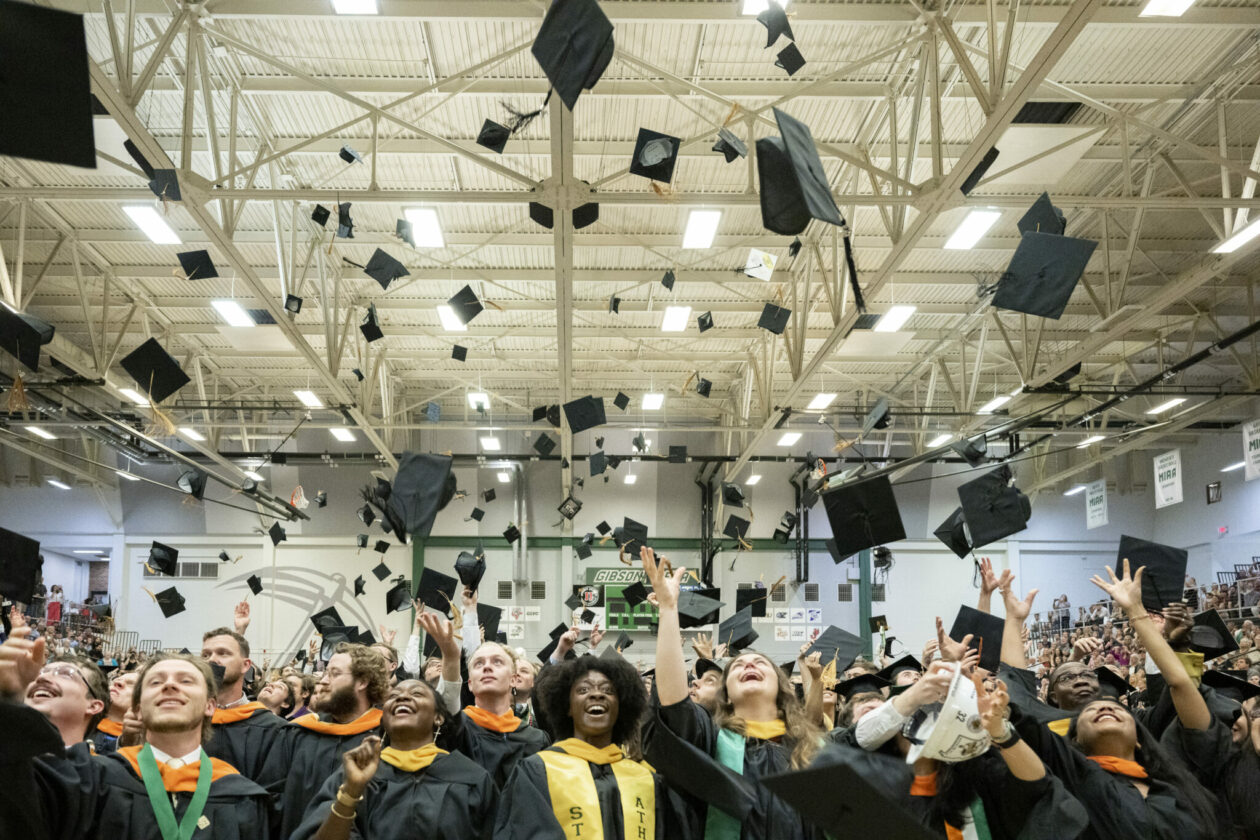 Missouri University of Science and Technology was once again ranked first in Missouri in U.S. News & World Report's 2023-24 rankings for public engineering programs released today (Monday, Sept. 18).

Nationwide, S&T tied for No. 39 out of all public universities and 69 when combining both public and private universities. Last year, S&T was No. 44 among public universities and 75 overall. These rankings were for undergraduate engineering programs at schools that offer degrees up to the doctoral level.

Dr. David Borrok, vice provost and dean of S&T's College of Engineering and Computing, says these rankings are a testament to the college's efforts to provide students with various hands-on learning opportunities that leave them well-prepared to enter the workforce or earn advanced degrees.

"Our college focuses on providing students with a transformative education that prepares them to shape the future," he says. "This top-notch education is also tied to a nearly unmatched return on investment for our students. On average, students in the college have 6.5 full-time job offers before they graduate."

Missouri S&T's College of Engineering and Computing is home to more than 4,200 undergraduate students and 750 graduate students on campus, plus 500 students online. The college offers 16 undergraduate degree programs and 47 graduate degree programs.

A new bachelor's degree program in biomedical engineering is in the final stages of the approval process with plans for it to launch in 2024.

S&T has received many other accolades in recent years at the national level as well.

The Wall Street Journal and College Pulse rated S&T as the top public university in the nation for "salary impact," while The New York Times listed the university as one of the country's top 10 "high value institutions."

The Princeton Review ranked S&T third in the nation for career placement and 24th among public universities for return on investment. Money ranked S&T as the fifth-best university in the U.S. for engineering majors, and SmartAsset listed S&T as the sixth-best university in the nation in its Best Value Colleges ranking.

For more information about S&T's College of Engineering and Computing, visit cec.mst.edu.
About Missouri S&T
Missouri University of Science and Technology (Missouri S&T) is a STEM-focused research university of over 7,000 students. Part of the four-campus University of Missouri System and located in Rolla, Missouri, Missouri S&T offers 101 degrees in 40 areas of study and is among the nation's top 10 universities for return on investment, according to Business Insider. For more information about Missouri S&T, visit www.mst.edu.