Wall Street Journal ranks S&T among top 20 public universities in the nation, No. 1 public for salary impact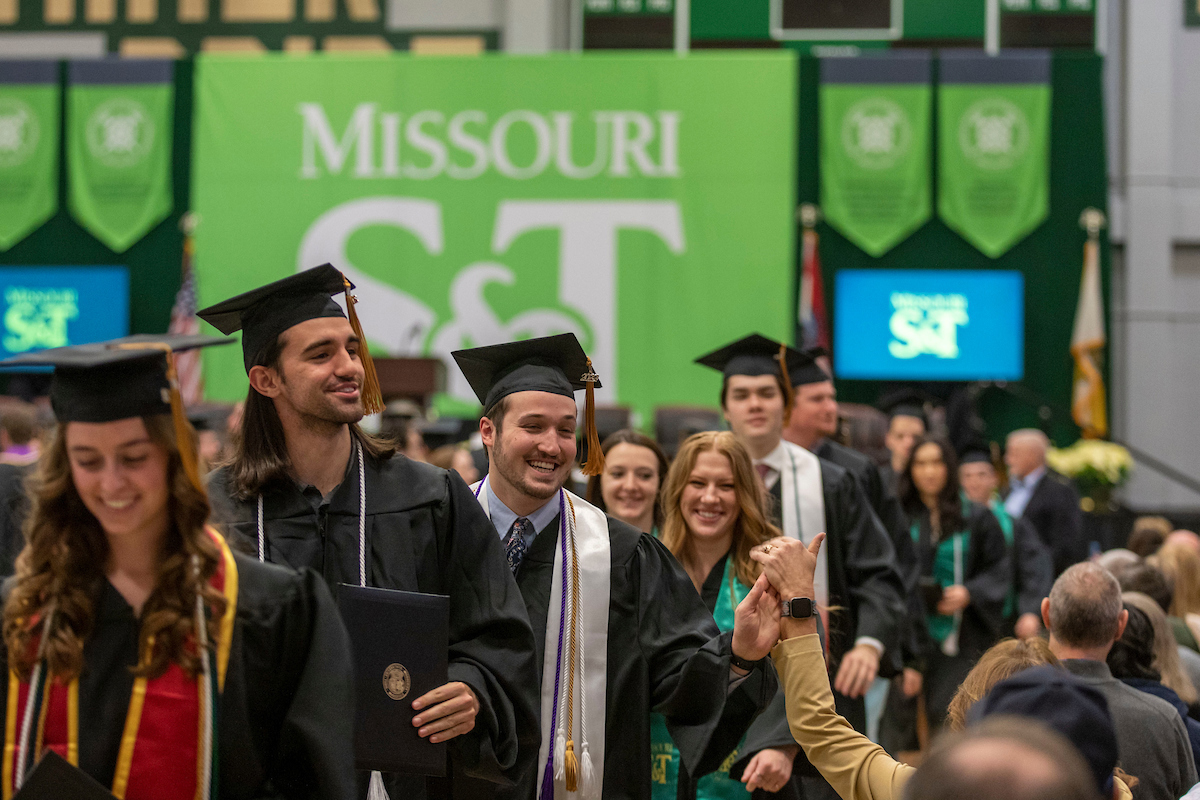 Missouri S&T is the top public university in the nation for "salary impact" and ranked seventh overall in that category, according to a new ranking from the Wall Street Journal (WSJ) and College Pulse.
The 2024 WSJ/College Pulse 2024 Best Colleges in the United States ranking, released Sept. 6, evaluates colleges and universities based on a variety of metrics, including measures designed to show how well schools improve the trajectories of their students' careers. The ranking puts Missouri S&T first in the state and 18th among the nation's public universities,
The final ranking of the top 400 colleges was based on a survey of students and alumni and a comparison of student-outcome metrics.
College Pulse asked over 60,000 undergraduates and recent undergraduate alumni to provide feedback on colleges that are a great value to their students in terms of tuition, learning environment, degree completion and the likelihood of a higher salary after graduation.
Student outcomes account for 70% of the rankings, and the WSJ used a variety of metrics to determine the salary impact versus those of similar colleges, the number of years required to pay off the net price, and graduation rates compared to similar colleges. The analysis also included an assessment of the level of diversity on each campus.
Every college included in the ranking received a minimum of 50 survey responses, with the majority receiving more than 100. Survey responses on the learning environment account for 20% of a school's overall score and placement in the ranking. Another 10% of the overall scores was determined by the diversity of the student body and the faculty at each institution.
WSJ/College Pulse worked with data scientists at Statista on the ranking, which uses the most recent available data to put colleges on a more level playing field, comparing the outcomes of each university's graduates to what those students were likely to achieve no matter where they went to school.
Best public university for salary 'impact'
The WSJ/College Pulse rankings also list S&T as the nation's best public university in terms of "salary impact." This specialized rankings "lists schools in order of their impact on graduates' salaries and how this relates to the cost of attending the college," the WSJ reports.
S&T is the only public university to make the top 10. The top 10 list also includes five Ivy league universities.
Other top rankings
The WSJ/College Pulse ranking joins several other rankings and studies that have recognized Missouri S&T's value in recent years. They include: