New York Times tool identifies Missouri S&T as top 10 'high-value' university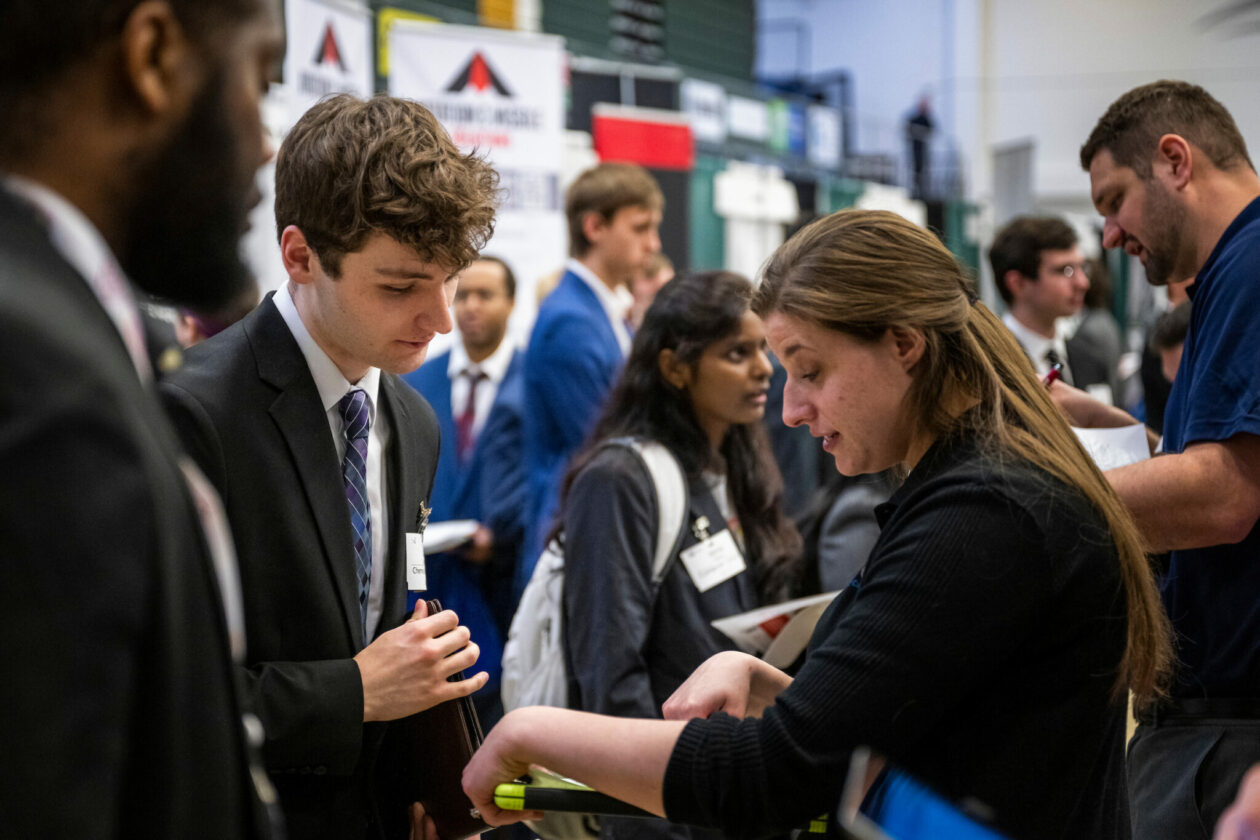 Missouri University of Science and Technology is one of the nation's top 10 "high-value institutions," according to a new online tool from The New York Times designed to aid prospective students in their college search.
Missouri S&T is eighth among universities that provide a great value for the cost, according to a ranking published in a March 27 Times article by Frank Bruni titled "There's Only One College Rankings List That Matters." Bruni is a professor at Duke University and the author of the book Where You Go Is Not Who You'll Be: An Antidote to the College Admissions Mania.
Writing about the Times's interactive "Build Your Own College Rankings" tool, which is available to subscribers, Bruni compiled a top-10 list of universities that provided "high earnings" for their graduates along with "low price" for tuition, fees and housing. The list included three Ivy League universities (Princeton, Yale and Harvard) as well as other nationally known institutions. Missouri S&T is ranked eighth on the list – sandwiched between No. 7 Harvard and No. 9 University of Florida.
For "students (who) have more on their minds than future earnings" and are "worried about paying for college … they can prioritize schools with a low cost of attendance after financial aid," Bruni writes. "Among these high-value institutions are public research universities like Missouri University of Science and Technology, where the average in-state student pays less than $15,000 a year."
Missouri S&T is second in the nation in another calculation by Bruni that considers earnings and price but filters schools by those that admit at least 25% of applicants.
In his article, Bruni describes the college application process as "a scholastic version of 'The Hunger Games'" that fails to "encourage college-bound students to pause, reflect deeply on what sort of experience they truly want, factor in what's logistically and financially realistic for them and consider a list of colleges assembled along those lines, with fuzzy and subjective metrics like prestige eliminated from the equation." The interactive tool he discusses is the Times's attempt to remedy this issue, he writes.
The Times joins several other media outlets and rankings organizations that have recognized Missouri S&T's value in recent years. They include: