16 important research stories of 2016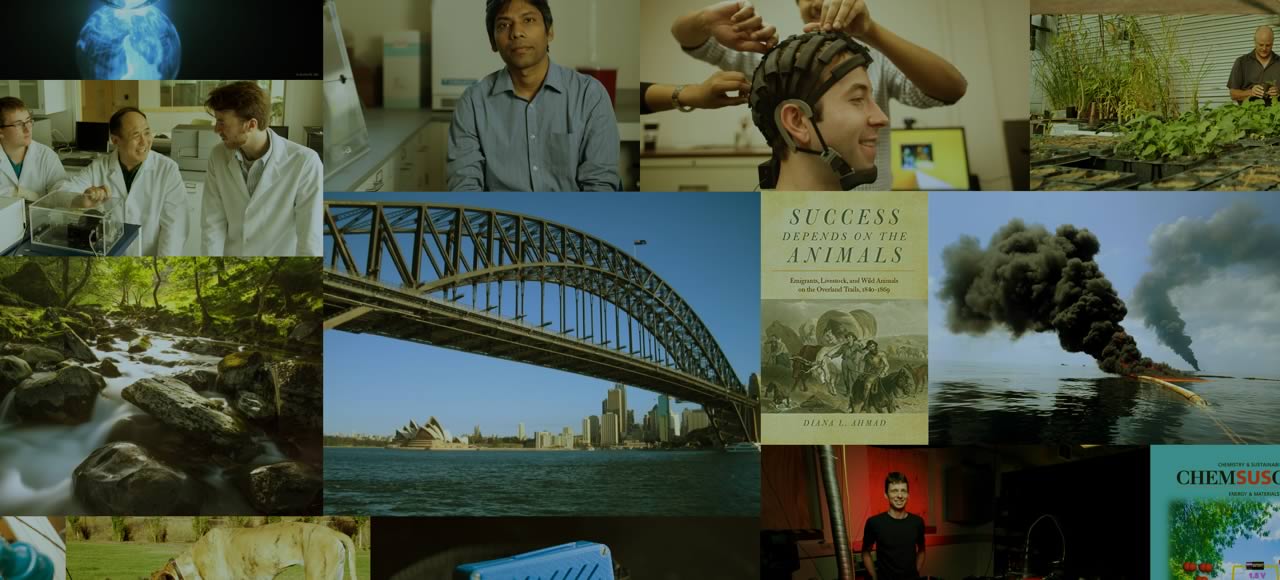 A wearable wristband to monitor patients with dementia. Award-winning research on a method to clean up lead mine tailings sites. A reliable and more accessible way to diagnose breast cancer. These are among the many notable innovations and discoveries made by Missouri University of Science and Technology professors and students in 2016. Here are 16 that were publicized during the year – but are well worth talking about again. (You can read about many more innovations in the research section of our news site.)
Extending batteries' life span
We all know the frustration that occurs when our cell phones or laptops run out of juice. Missouri S&T researchers are working to extend the life of lithium-ion batteries like the ones that power so many of our gadgets. In a paper published last May in the journal Scientific Reports, Dr. Xinhua Liang, assistant professor of chemical and biochemical engineering at Missouri S&T, discusses his research on how to make those batteries more reliable and longer-lasting using a thin-film coating technique called atomic layer deposition (ALD). "Unlike current research practice that either covers the particles' surface with insulating film or dopes the particles to improve the performance of the battery," Liang says, "this ALD process combines the coating and doping processes into one, and applying this technique makes rechargeable lithium-ion batteries last longer."
Chasing down diseases — mathematically
Seeking cures for cancer and neurodegenerative diseases like ALS or Parkinson's can be painstaking, time-consuming and expensive. One Missouri S&T researcher hopes to take a data-driven approach to predict which potential drug therapies could one day lead to cures. "We use math and computational modeling as a tool to understand the mechanisms in cells, and we develop computational and mathematical models that make predictions" about what will happen with different therapies, says Dr. Dipak Barua, assistant professor of chemical and biochemical engineering. His work is funded by the U.S. Department of Energy.
This is your brain on marketing
Electronic surveys are a popular tool for marketers to gather information from consumers — but they aren't that effective, says Dr. Keng Siau. The professor and chair of business and information technology sees the wide array of tools developed to study the brain as instruments that could be employed by marketers. In research published last January in the Journal of Database Management, Siau reviewed several of these tools. He continues to conduct research on market research by employing one relatively low-cost method, the electroencepholagram, or EEG, in Missouri S&T's Laboratory for Information Technology and Evaluation.
Easier, more reliable cancer screening
The early detection of cancer through screening techniques such as mammograms saves thousands of lives annually. Dr. Yinfa Ma is out to save thousands more through an easier and less costly approach. Ma created the "P-scan," a fast, point-of-care method for checking urine samples for biomarkers of the protein pteridine. Ma's research shows that higher levels of certain pteridine metabolites occur in urine samples from women who have been diagnosed with breast cancer. Last February, Missouri S&T entered into an agreement to commercialize the technology, which could make breast cancer screening more affordable and accessible to rural areas of the U.S. and to developing countries.
Preventing future disasters
Drs. Susan Murray and Matthew Thimgan wrote the book on how to prevent the next major human-related disaster. In Human Fatigue Risk Management, published last June, the co-authors  discuss how a "fatigue risk management" system could prevent future loss of property and life. Murray, a professor of engineering management and interim chair of psychological science, is an expert on human factors. Thimgan, an assistant professor of biological sciences, conducts research in sleep biology, including studies of fruit flies that could lead to clues for treatment of Alzheimer's patients.
Cool atomic research
By laser-cooling atoms in his custom-built vacuum chamber and studying their movements, Dr. Daniel Fischer hopes to better understand how atoms and their components are affected and directed by environmental factors. The work has "both fundamental and technological relevance for the future," says Fischer, an assistant professor of physics and National Science Foundation Early Career Development (CAREER) Award recipient. "For example, if you destroy a cancerous cell in a body, the destruction of the genetic material is not only driven by their direct absorption of radiation but also by the interaction with nearby molecules and surrounding liquids. By understanding how the atoms of these cells share the absorbed energy, we could better control localized treatments."
Wearable wellness
A wearable device developed by Missouri S&T computer science researchers could help physicians track the fine-grained activities and behavior of people with dementia — and help in military combat training. It can track a person's movements, ambient environment, bio-signals and much more. The device is being tested for patient rehabilitation and routine evaluation at Phelps County Regional Medical Center. The same researchers — Drs. Debraj De and Sajal Das — also have developed a sensor-embedded "Care Chair" to detect a user's functional and emotion-based activities throughout a normal day.
Nanoscale holographs
Emojis of the future could become three-dimensional images on your smartphone instead of the flat smiley faces we're accustomed to. In research published in the journal ACS Nano, Drs. Xiaodong Yang and Jie Gao, both assistant professors of mechanical engineering, described their use of nanometer-scale metallic film to demonstrate "clean and vivid full-color holographic images with high resolution and low noise." This work could result in 3-D floating displays on our smartphones as well as 3-D security marking onto credit cards.
New microwave camera takes a look inside
Electrical engineering researchers have developed a portable microwave 3-D video camera that can be used for industrial inspection applications and security screening that might one day be used by first responders checking for the presence of explosives or other materials. "It's like an airport scanner but much smaller," says one of the researchers, Dr. Mohammad Tayeb Ghasr, assistant research professor. "It's portable, so it can be used on-site wherever it is needed."
Greening mines
Cleaning up former mine tailings impoundments at Missouri lead mines could receive an organic boost from a product most communities are eager to get rid of: sewage sludge from a municipal wastewater treatment plant. Research by Mariam Al-Lami, a Ph.D. student in environmental engineering, shows a promising approach to this mine remediation issue. Her work was cited as the best student paper by the American Society of Mining and Reclamation last spring.
How pollutants go with the flow
By studying how water flows through soil and rocks, Dr. Xiaoming He, an assistant professor of mathematics and statistics at Missouri S&T, is bringing new insight into how waterborne pollutants behave. "Liquids always find the easiest passage out of a pressurized field," he says. "My work helps to predict its direction through a field of soil, rocks and fractures." He's simulations could apply in almost any field where understanding porous medium flow and free flow has an impact, such as gas and oil extraction and industrial filtration systems.
Animal attraction
A book by historian of the American west Dr. Diana Ahmad offers insight into the relationship between pioneers and animals, both wild and domestic, during the U.S. westward expansion of the mid-1800s. "Animals were a reminder of home for travelers," says Ahmad, Curators' Distinguished Teaching Professor of history and political science. "The chances of ever going back to where you came from were low, so if your domestic working animals – like horses or oxen – died, it was like losing a part of your immediate family and 'former life.'" Her book, Success Depends on the Animals, was published in February 2016.
Energy and aging, big and small
The metaphorical big dogs may seem to have all the advantages in life — but when it comes to life span, bigger may not always be better. That's the finding of Dr. Chen Hou, who has developed a theoretical model to measure aging on the basis of energy expenditure. Hou's research finds that growth carries a trade off with health maintenance, and concludes that previous research in the area is not as straightforward as once thought. "Past studies of metabolic rates have yielded conflicting results when comparing different species and introducing diet restrictions," says Hou, an assistant professor of biological sciences at Missouri S&T. "My model shows that energy used during growth is the key to understanding longevity."
Testing their metal — and manufacturing
In partnership with Honeywell Federal Manufacturing & Technologies, Missouri S&T researchers are analyzing an additive manufacturing process known as selective laser melting (SLM) to improve the process. Of particular concern is how heat generated by the process could potentially weaken the metal powder used in additive manufacturing.
A new way to split water
Water splitting — the process of separating water into its elements of oxygen and hydrogen — holds promise as a way to produce clean hydrogen fuel. But most approaches are too costly (because it requires precious metals like platinum) and inefficient. Missouri S&T's Dr. Manashi Nath, associate professor of chemistry, and her colleagues have discovered a better way to split water, and it involves the abundant and relatively inexpensive metal nickel. Publishing in the journal ChemSusChem, Nath and her co-researchers present how their approach could make hydrogen fuel a more viable energy source in the future while addressing the technological challenge of developing clean and renewable energy without depleting earth's natural preserves.
Traffic delays: a thing of the past?
Funding for a new University Transportation Center at Missouri S&T could mean the end of traffic delays due to bridge or road repairs. "We plan to develop a robotic arm for both flying and climbing unmanned vehicles to inspect and maintain bridges and other transportation infrastructure," says Dr. Genda Chen, the Robert W. Abbett Distinguished Chair in Civil Engineering at Missouri S&T and director of the new UTC, which is called Inspecting and Preserving Infrastructure through Robotic Exploration, or INSPIRE. "Once this technology is developed and in use, we will never need to close traffic for bridge or highway inspection and preservation."