Missouri S&T funds grants for mapping autism genes, mental health screenings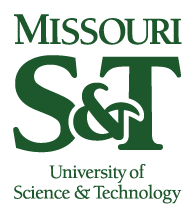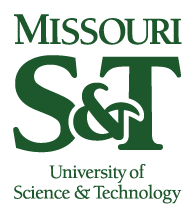 As part of its Innovation Grant program, Missouri University of Science and Technology has funded two projects to better understand mental illness and early detection of neurological disorders.
The Innovation Grant program at Missouri S&T supports several elements of the university's strategic plan, which calls on the campus to foster innovation and creativity for faculty, staff, students and administration. The program is designed to seize entrepreneurial opportunities, innovative approaches and "a-ha" moments that are proposed by individuals or groups interested in making a difference at Missouri S&T. These are the second and third Innovation Grants to be awarded during the 2015 fiscal year.
One grant was awarded to a joint project proposed by the theater honor fraternity at Missouri S&T and the university's counseling, disability support and student wellness department (CDSW). Through the grant, Missouri S&T's Alpha Psi Omega chapter will present three performances of "Next to Normal," a musical that covers the topic of mental illness in an average family. The performances are also funded by Missouri S&T's College of Arts, Sciences, and Business and Phelps County Regional Medical Center. In addition, fraternity members will provide students with a link to an online survey to help them better understand the mental illness.
"The fraternity sees this as a great way to measure the impression of mental illness on campus and help bring these issues into the forefront of students' minds," says Jeanne Stanley, assistant professor of theater at Missouri S&T and the faculty advisor of Alpha Psi Omega. "Theater is a great way to impact people; it affects them in a deeper way than a simple pamphlet or flyer about these illnesses."
CDSW has used the funding to provide several hands-on educational programs for students during Missouri S&T's Mental Health Awareness Week, which takes place Jan. 21-28. One of the highlights of the week will be a depression screening on Jan. 22.
Another grant was awarded to an interdisciplinary team of researchers who are working to improve visualization and database modeling of Autism Spectrum Disorder studies. Dr. Bih-Ru Lea, associate professor of business and information technology, Dr. Tayo Obafemi-Ajayi, post-doctoral fellow in the Applied Computational Intelligence Laboratory at S&T, and Dr. Donald Wunsch, the Mary K. Finley Missouri Distinguished Professor of Computer Engineering and director of the Applied Computational Intelligence Laboratory, are designing a database to support Autism Spectrum Disorder research by combining big data and visual analytics. One of the features of the project is to work with the campus information technology department to use existing technology infrastructure on campus and gain a new perspective on conducting research projects.
"We can use advanced data mining techniques to make an impact on diagnosing autism and finding new insights," says Lea. "Combining multiple findings and factors into one interactive visual piece will allow both novice non-technical researchers and field experts to discover new solutions."
The researchers will look at factors such as gender, socioeconomic level, geographic location, time dimension and linguistics in addition to traditional genetic factors to help identify autism trends and patterns. They will then create visual analysis software to help in earlier detection, prediction and prevention of Autism Spectrum Disorder.
Missouri S&T's Innovation Team is co-chaired by Keith Strassner, director of the office of technology transfer and economic development and a Missouri S&T chemistry graduate, and Rose Horton, strategic planning progress manager.
Other members of the Innovation Team include Dr. Delbert Day, Curators' Professor emeritus of materials science and engineering and a Missouri S&T ceramic engineering graduate; Dr. Dennis Goodman, Rolla physician and director of Missouri S&T's student health services; Greg Smith, chief information officer; Dr. Nancy Stone, chair and professor of psychological science; and Dr. Joan Woodard, executive vice president emeritus at Sandia National Laboratories, corporate director of PNM Resources, a member of the Missouri S&T Board of Trustees and a Missouri S&T mathematics graduate.
Proposals for Innovation Grants may be submitted by Missouri S&T faculty, staff and students throughout the year. The Innovation Team will review each proposal and determine its merit based on expected outcomes and estimated return on investment. Typical project costs are expected to be less than $10,000, however, proposals of higher cost may be considered. Missouri S&T has allocated $75,000 in Innovation Grant funding for the current fiscal year, which ends June 30, 2015.
For more information, visit progress.mst.edu/innovationteam.