Missouri S&T professor named RILEM Fellow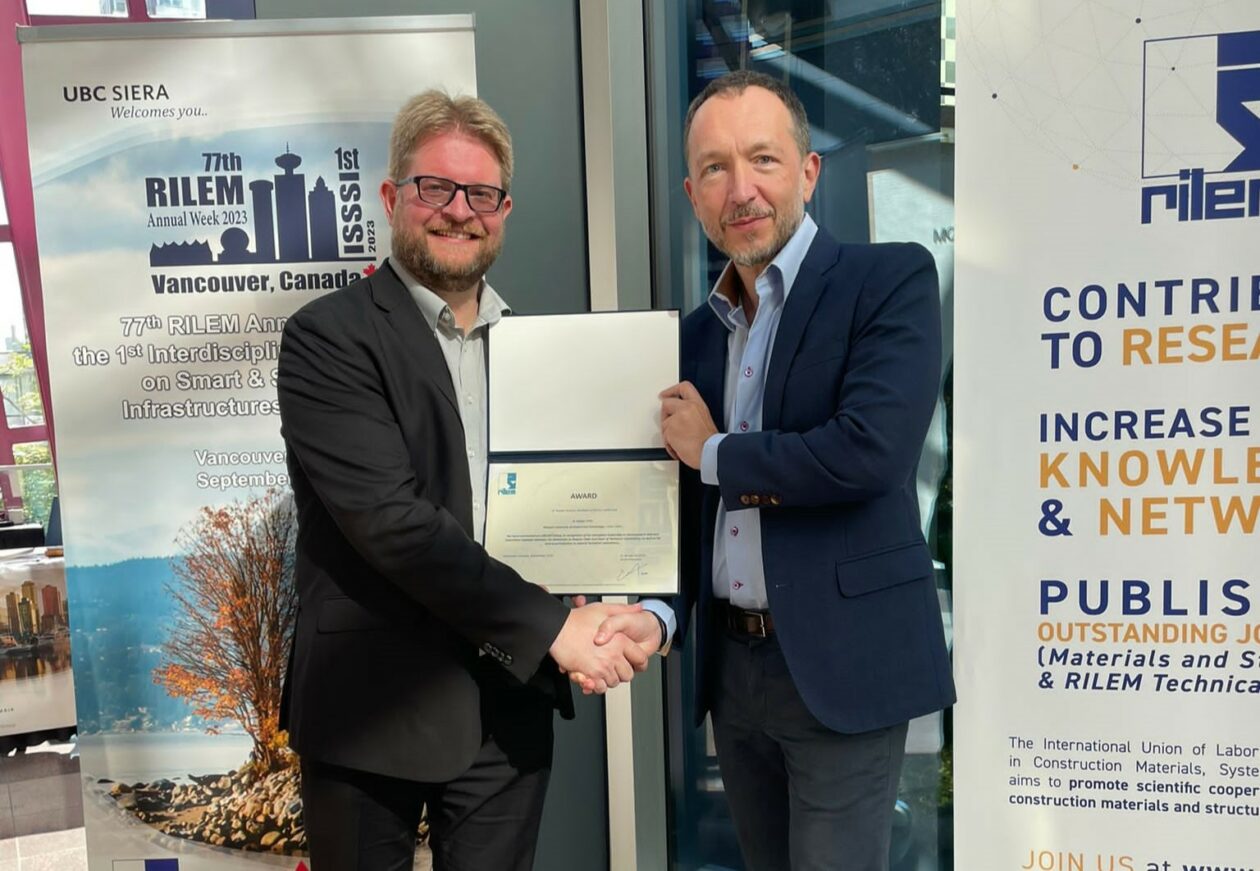 Dr. Dimitri Feys, an associate professor of civil engineering at Missouri S&T, has been named a Fellow of RILEM, the International Union of Laboratories and Experts in Construction Materials, Systems and Structures.

He was presented with the honor during the 77th RILEM Annual Week last month in Vancouver, Canada.

"I have been a member of RILEM since 2004 because it is a premiere international organization that closely aligns with my research areas," says Feys. "To be honored as a Fellow and have my work recognized on the world stage feels amazing."

He joins Dr. Kamal Khayat, S&T's vice chancellor for research and innovation and the Vernon and Maralee Jones Professor of Civil Engineering, as the second S&T faculty member to be named a RILEM Fellow. Khayat was awarded this honor in 2015 and was then honored with the organization's lifetime achievement award in 2019.

Feys has been a member of the Missouri S&T faculty since 2013. He previously worked for Khayat as a postdoctoral fellow at the University of Sherbrooke in Canada. He is a construction materials expert, with his research often focusing on rheology, or the flow of matter.

He earned a Ph.D. in civil engineering from Ghent University in Belgium, as well as a combined master's and bachelor's degree in civil engineering.

For more information about Missouri S&T's civil engineering programs, visit care.mst.edu.
About Missouri S&T
Missouri University of Science and Technology (Missouri S&T) is a STEM-focused research university of over 7,000 students located in Rolla, Missouri. Part of the four-campus University of Missouri System, Missouri S&T offers over 100 degrees in 40 areas of study and is among the nation's top public universities for salary impact, according to the Wall Street Journal. For more information about Missouri S&T, visit www.mst.edu.