Khayat receives international lifetime achievement award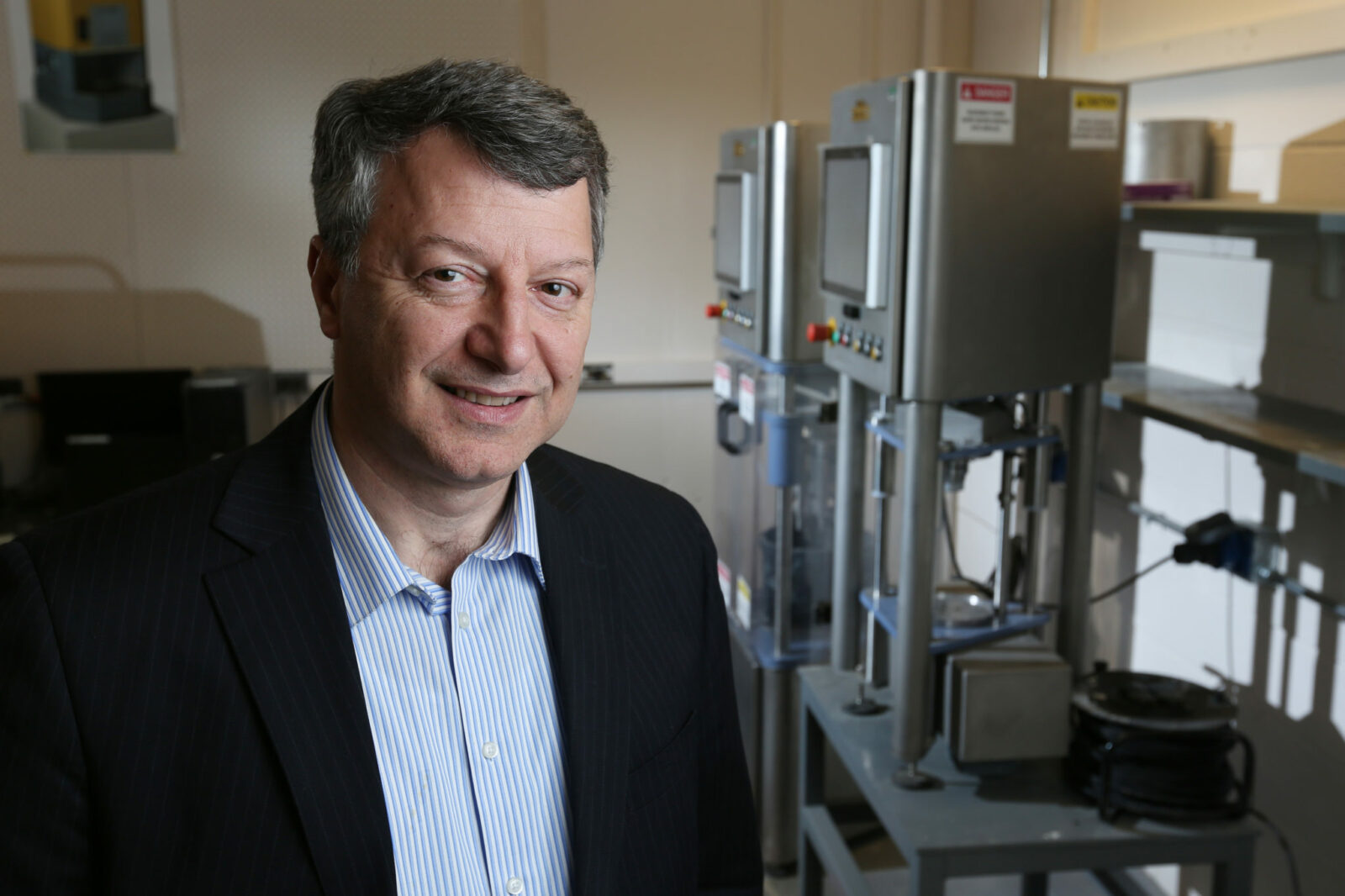 Dr. Kamal H. Khayat, Vernon and Maralee Jones Professor of Civil Engineering at Missouri S&T, was recently honored for his lifetime achievements in the field of self-consolidating concrete. The 2nd International RILEM Conference on Rheology and Processing of Construction Materials (RheoCon2) was held in conjunction with the 9th International RILEM Symposium on Self-Compacting Concrete (SCC9) in Dresden, Germany Sept. 8-11. RILEM is the International Union of Laboratories and Experts in Construction Materials, Systems and Structures, and Khayat is one of only 64 named Fellows in the RILEM organization.
"The symposium on Self-Compacting Concrete is organized in honor of Prof. Kamal H. Khayat and his impressive scientific research achievements and exceptional engagement in the field," says Viktor Mechtcherine, conference chair of RheoCon2 and SCC9.
Khayat presented the opening keynote lecture titled "Fiber-reinforced SCC – Recent Advances and Perspectives." Khayat specializes in the development of high-performance cement-based materials for structural applications and rehabilitation, particularly focusing on SCC and high-performance concrete behavior. His work in the area of SCC, starting in 1991, has contributed to its acceptance worldwide.
At the conference banquet held in his honor, Khayat received a certificate "in recognition of his impressive scientific research achievements, exceptional engagement and contribution to concrete rheology, in general, and self-compacting concrete, in particular, as well as a sustained leadership in technical societies and technology transfer." The certificate was signed by the five-honoree chairs of the conference, all leaders in the field of concrete science and technology.
"Being honored for my life's work by such a talented group of the top researchers in my field has been an amazing and incredibly humbling experience," says Khayat.
Khayat earned a Ph.D. in civil engineering with an emphasis in materials in 1989 from the University of California at Berkeley, where he also earned a bachelor of science degree in civil engineering in 1982, a master of science engineering degree in construction engineering and management and a master of science degree in structural engineering in 1984 and 1985, respectively.
Before his appointment at Missouri S&T in 2011, he served as director of the Center of Excellence on Concrete Infrastructure Engineering and head of the Integrated Research Laboratory on Materials Valorization and Innovative and Durable Structures at the Université de Sherbrooke in Canada. In 2008, he was named the National Science and Engineering Research Council (NSERC) chair on high-performance flowable concrete with adapted rheology, a consortium of 17 industrial partners from Canada and the United States who are working to develop a new generation of construction materials.
For more information about the conference, visit rheocon2019.org.