Missouri S&T partners with Kern Entrepreneurial Engineering Network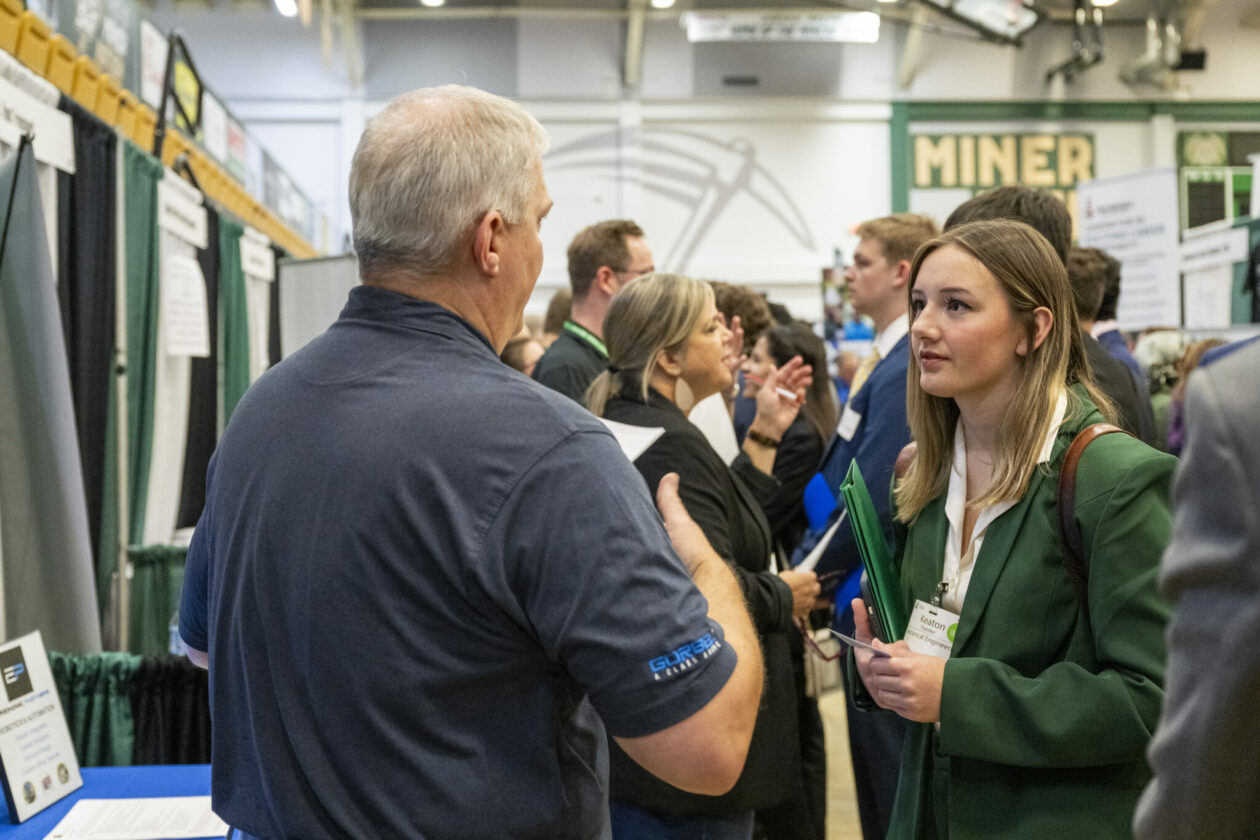 Missouri S&T's College of Engineering and Computing is set to take its highly ranked engineering curriculum to an even higher level, as the university is now a member of the Kern Entrepreneurial Engineering Network (KEEN).

"Our students regularly see great success after graduating, in large part thanks to the experiential, hands-on learning opportunities we provide," says Dr. David Borrok, vice provost and dean of the college. "Joining KEEN will provide them with even more resources to develop a mindset focused on creativity, curiosity and value creation. This combination of strong technical skills with the right mindset is how S&T students shape the future."  

KEEN works with partner institutions who share a mission to graduate engineers with an entrepreneurial mindset so they can create personal, economic and societal value through a lifetime of meaningful work. Over 60 colleges and universities are KEEN partners and are working to transform engineering education around this mission.

"Missouri S&T is in an excellent position to shape the next generation of engineers and leaders," says Dr. Douglas Melton, program director at the Kern Family Foundation. "I am confident this partnership will help more engineering students seek out opportunities, make a positive impact and create value in any context."

The KEEN partnership also complements several ongoing related initiatives at S&T that are fueled by the university's Kummer College of Innovation, Entrepreneurship, and Economic Development. These include student programs such as the Kummer Innovation and Entrepreneurship doctoral fellows and Kummer Vanguard Scholars program for students seeking bachelor's degrees.

Borrok says his college is also a developing a new student leadership initiative that will be launched next year and work well with the university's KEEN efforts.

"At Missouri S&T, we have always worked with our students to develop the skills necessary for them to be leaders in their fields," Borrok says. "By last count, we had more than 1,700 graduates in top leadership roles, including CEOs and presidents of companies. Our new KEEN partnership and other initiatives will help our students be even more prepared to hit the ground running."

Alumni-turned-entrepreneurs from Missouri S&T have appeared on ABC's Shark Tank, built multi-billion dollar project portfolios, worked with radioactive glass microspheres to transform cancer treatment methods and developed the first sub-notebook style computer. Missouri S&T's College of Engineering and Computing is home to more than 4,200 undergraduate students and 750 graduate students on campus, plus 500 students online. The college offers 16 undergraduate degree programs and 47 graduate degree programs.

For more information about the college, visit cec.mst.edu.
About Missouri S&T
Missouri University of Science and Technology (Missouri S&T) is a STEM-focused research university of over 7,000 students located in Rolla, Missouri. Part of the four-campus University of Missouri System, Missouri S&T offers over 100 degrees in 40 areas of study and is among the nation's top public universities for salary impact, according to the Wall Street Journal. For more information about Missouri S&T, visit www.mst.edu.