S&T student team creates spinach-based skin graft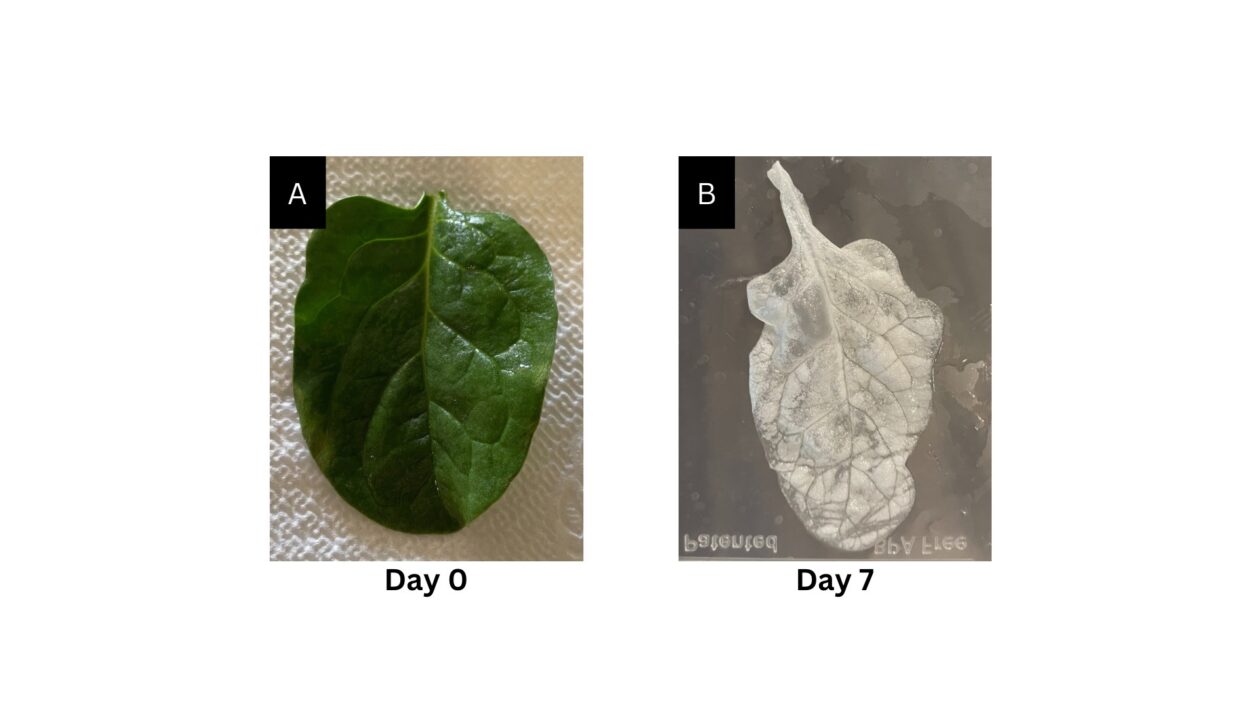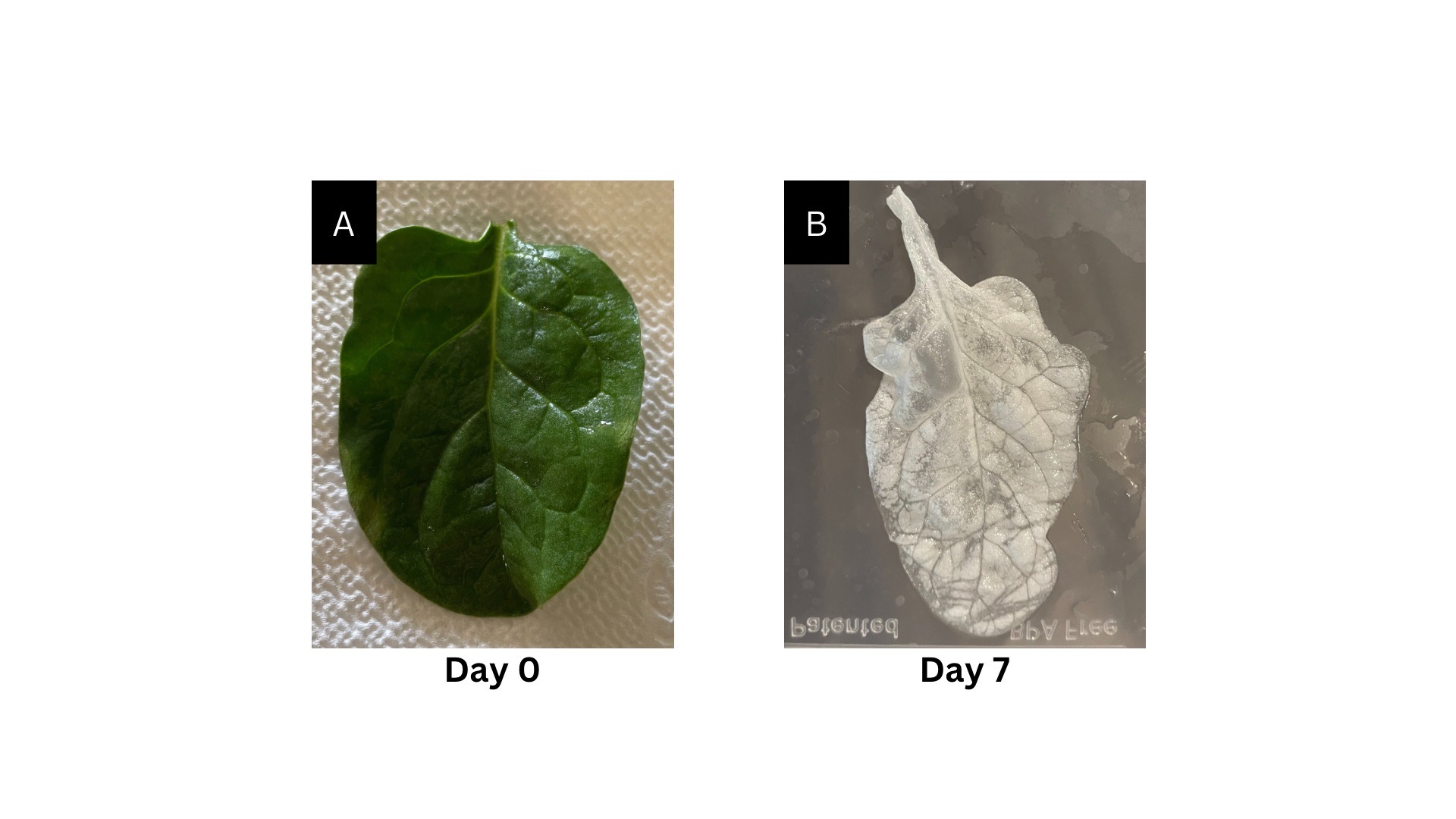 A team of three undergraduate students from Missouri S&T recently won a $15,000 first place award at the Regnier Venture Creation Challenge in Kansas City for their project titled "Foliagraft." Foliagraft is a new way to use spinach leaves and stem cells to help burn patients and others with wounds and conditions that require a skin graft.
The student team consisted of Abby Knoesel, a junior in chemical engineering from Wildwood, Missouri; Madison Husereau, a senior in biological sciences from Robertsville, Missouri; and Aiden Armstrong, a junior in biological sciences from Maplewood, Missouri. They were advised by Dr. Julie Semon, an associate professor of biological sciences at Missouri S&T.
The S&T team won first place in the BlueKC Healthcare Innovation Awards category. S&T had three teams advance to the semi-final round in the challenge that comprised twelve teams. In all, the competition featured 90 teams from 11 universities in four states.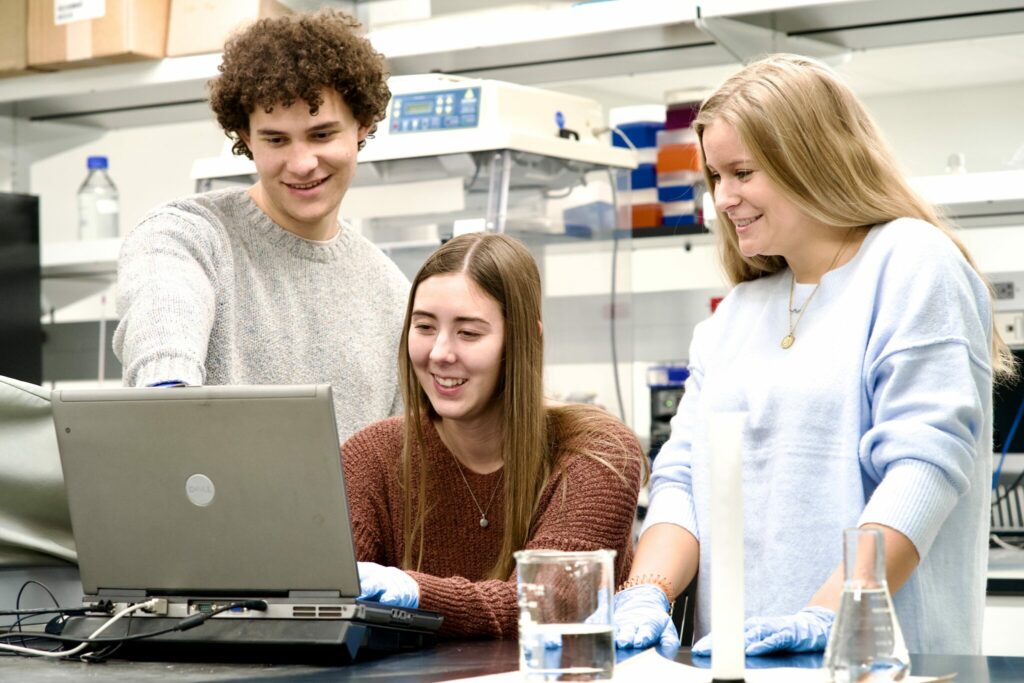 For the project, the team removed all the cells from spinach leaves, leaving only natural biomaterial. They chose spinach because it is easy to grow and cost efficient to make skin replacement products for treatment.
"The Foliagraft was inspired by previous vasculature research done by biomedical engineers and the students wanted to investigate skin treatments," says Semon. "They got spinach leaves and then removed all the cells from the leaves – the leaves are all white at this point, like ghosts. There are no cells in the "veins" or in the actual leaf tissue."
The team's next step in research is to see if they can get human vascular cells into the leaf, and then put it in an animal model. This step will prove if it is capable of engrafting into the skin, causes any sort of irritation or gets rejected, and see if it helps to regenerate the surrounding skin.
Prior to the Regnier Venture Creation Challenge, the Foliagraft team earned second place in S&T's inaugural Startup Challenge, which culminated in 10 S&T teams pitching their startup ideas to a panel of judges. The challenge was developed to provide students an opportunity to gain more exposure and education on the business model side of entrepreneurship. The Foliagraft team used its winnings from the Kummer Startup Challenge to continue research and development of the project, and eventually enter the challenge in Kansas City.
"The team used the winnings from the S&T competition to develop their prototype, which helped with this larger regional event," says Semon. "It was the perfect way to continue to work on a project and I hope that the university will continue supporting student innovation and entrepreneurship with these types of competitions."
About Missouri S&T
Missouri University of Science and Technology (Missouri S&T) is a STEM-focused research university of over 7,000 students. Part of the four-campus University of Missouri System and located in Rolla, Missouri, Missouri S&T offers 101 degrees in 40 areas of study and is among the nation's top 10 universities for return on investment, according to Business Insider. For more information about Missouri S&T, visit www.mst.edu.