S&T researcher secures over $14M in funding to develop fiber-optic sensors for harsh, extreme conditions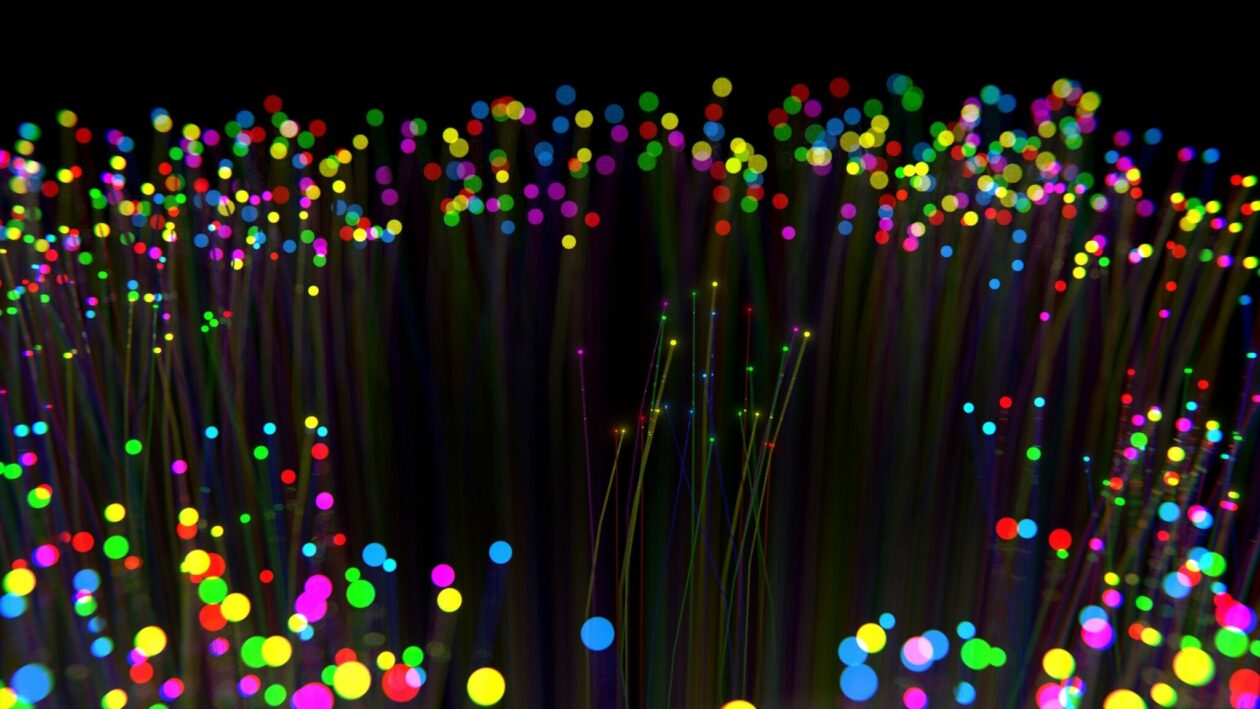 A researcher at Missouri S&T is leading the charge on developing fiber-optic sensors that can be used in harsh and extreme environments, and he says this could open a new world of data that was previously either unavailable or difficult to obtain.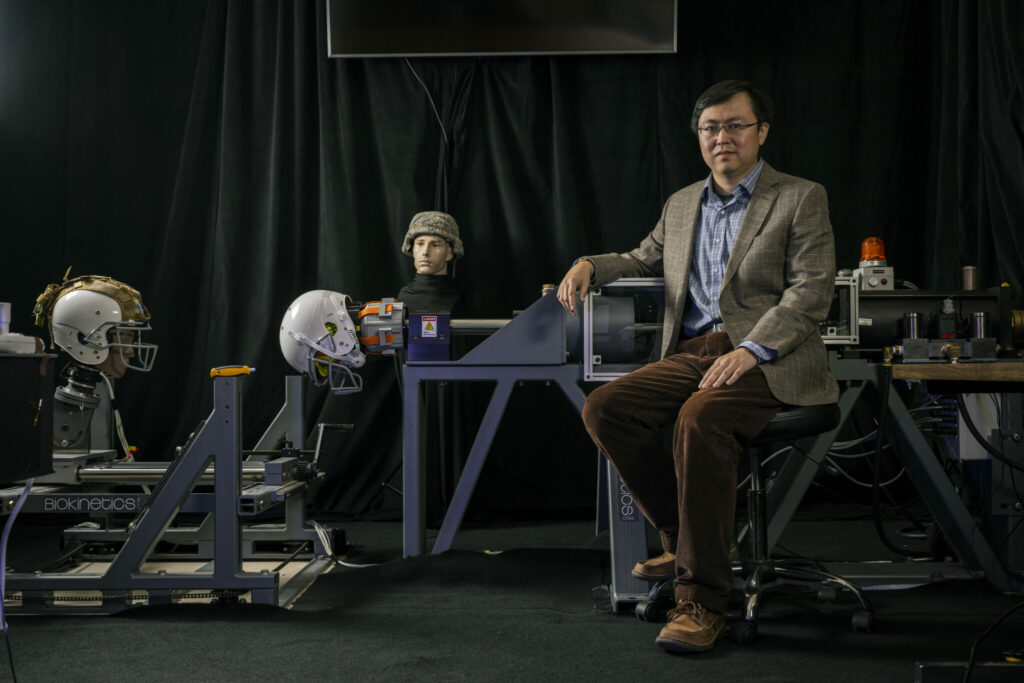 "Think of a cable that is as thin as a human hair that is made with silica glass or crystals, and it can have a large number of sensors," says Dr. Jie Huang, the Roy E. Wilkens Endowed Associate Professor of electrical engineering at Missouri S&T. "That is what we are using, and this robust technology should allow us to have datasets that can benefit multiple industries."

Over the past few years, Huang has either been a principal investigator (PI) or co-PI on multiple fiber-optic-related projects, with total federal grant funding in excess of $14 million.

Some of his research is related to the battlefield. In partnership with the United States military, Huang and his team are developing metal-organic framework (MOF) single crystals with optical fiber that can detect smells, such as dangerous gases or chemicals. The sensors could potentially detect the presence of nearby explosive materials as well.

Huang previously worked with the military to develop a helmet that can measure blunt-force impacts to alert soldiers and their leaders about potential traumatic brain injuries. Moreover, he is exploring the steelmaking industry with Dr. Ronald O'Malley, the F. Kenneth Iverson Endowed Chair of Steelmaking Technologies and director of the Kent D. Peaslee Steel Manufacturing Research Center at Missouri S&T.  

"We are embedding optical-fiber sensors for monitoring spatially distributed temperature measurements in the major sections of an industrial-scale continuous casting machine," Huang says. "This includes the furnace, tundish, nozzle, mold and roller support. We also embed optical fibers for measuring strain at strategic locations along the casting line."

The temperature sensors made from sapphire optical fibers have metered temperatures as high as 1,600 degrees Celsius. Huang says the data his team collects can help make steelmaking industry operations more strategic.  

"This data allows the steel producers to modify their productions to make the best steel in the most cost-efficient manner," Huang says.

Huang's work has also involved fiber optics to monitor electric power grids and using an inclinometer with fiber-optic sensors to monitor the tilt of buildings and surfaces, which he says is constantly shifting.

"There are so many possible applications for the fiber-optic inclinometer, as it can detect even the smallest of changes," he says. "Consider a submarine in the ocean. We could use this tool to detect the submarine's movement. It is possible to cloak submarines in some ways, but this movement in the water could not be hidden."

Although Huang and the researchers he has worked with at S&T and other institutions have focused on a variety of topics, he says everything ultimately shares a common theme.

"We are obtaining data that was not previously available," he says. "This allows leaders to make the most informed decisions possible in their respective fields."

For more information about Missouri S&T's electrical engineering programs, visit ece.mst.edu.
About Missouri S&T
Missouri University of Science and Technology (Missouri S&T) is a STEM-focused research university of over 7,000 students. Part of the four-campus University of Missouri System and located in Rolla, Missouri, Missouri S&T offers 101 degrees in 40 areas of study and is among the nation's top 10 universities for return on investment, according to Business Insider. For more information about Missouri S&T, visit www.mst.edu.