Bringing circular economy to construction projects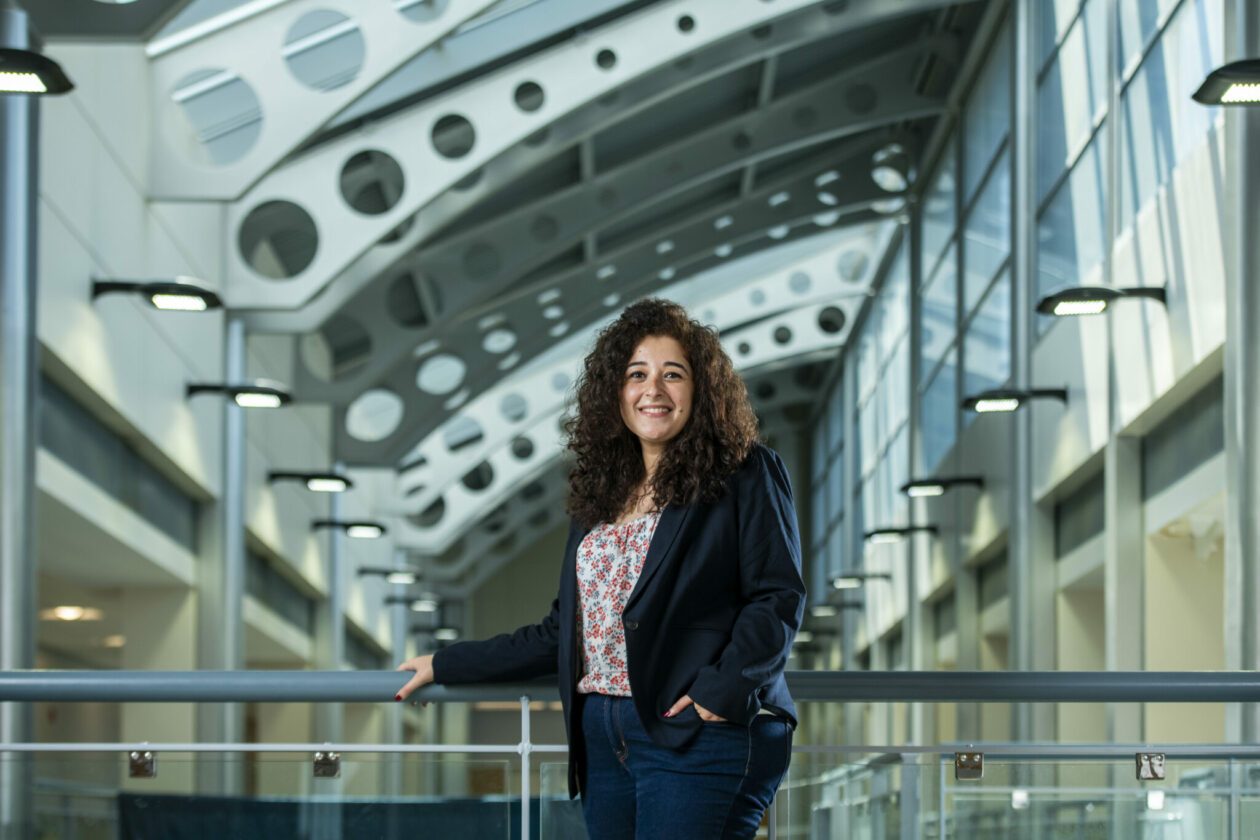 The circular economy is a production and consumption model that reduces material use, optimizes resources, and promotes recycling or reusing waste materials. It has played a role in packaging for years by encouraging recycling and keeping packaging materials out of landfills. Now, with support from the Kummer Innovation and Entrepreneurship Doctoral Fellow Program, a Missouri S&T student is looking to bring the concept to construction by studying ways to build structures that incorporate reusable, modular components and materials that could be recycled at the end of the building's useful life.
"There are design strategies that involve disassembly and reuse," says researcher Radwa Eissa, who is working toward a Ph.D. in civil engineering. "Buildings can be designed for two lifespans, first for one use and then for a different use. There are also strategies to extend the life cycle of the building itself."
Eissa says newer technologies such as 3D printing and blockchain can help establish the circular economy in construction by streamlining construction and certifying that sustainable materials are used. She says building information modeling (BIM) can help eliminate waste by managing data to create a digital model that represents a building's lifecycle, from the planning stages to the end of its useful life. Eissa is working on the project with her advisor, Dr. Islam El-adaway, the Hurst-McCarthy Professor of Civil Engineering at Missouri S&T.
"Radwa is a perfect fit for this timely and demanding project because of her outstanding technical, quantitative and qualitative skillset," says El-adaway. "She also represents the top-caliber students we recruit as Kummer I&E Doctoral Fellows. Advancing the concepts of circular economy aligns perfectly with the sustainability focus promoted by our Missouri Consortium for Construction Innovation (MO-CCI) and its member companies, both through research support as well as student development activities."
Eissa also wants to develop a metric to measure the circular economy. She says there are metrics in current literature, but no uniform measurement. The metric is important to show the transition to circular construction models and ultimately a more sustainable environment.
"We can't have a circular economy while using extensive amounts of water and energy," Eissa says. "The transition has to include water and power efficiency in building construction and operation."
The Kummer I&E Fellows program is one of several new initiatives established through June and Fred Kummer's generous $300 million gift. The program encourages inventive students to pursue doctoral degrees and strengthen applied research, technological innovation and economic development in the region, state and nation. The program is limited to 100 scholars each year and is open to domestic and international students. Each Kummer I&E Fellow receives a 12-month fellowship and tuition remission for required course work for up to four years.
About Missouri University of Science and Technology
Missouri University of Science and Technology (Missouri S&T) is a STEM-focused research university comprised of more than 7,000 students. As part of the four-campus University of Missouri System, located in Rolla, Missouri, Missouri S&T offers 101 degrees in 40 areas of study and is among the nation's top 10 universities for return on investment, according to Business Insider. S&T is also home to the Kummer Institute, a novel facility dedicated to advancing student success, research and economic development, made possible by a $300 million gift from Fred and June Kummer. For more information about Missouri S&T, visit www.mst.edu.