Top 10 ways S&T is solving for sustainability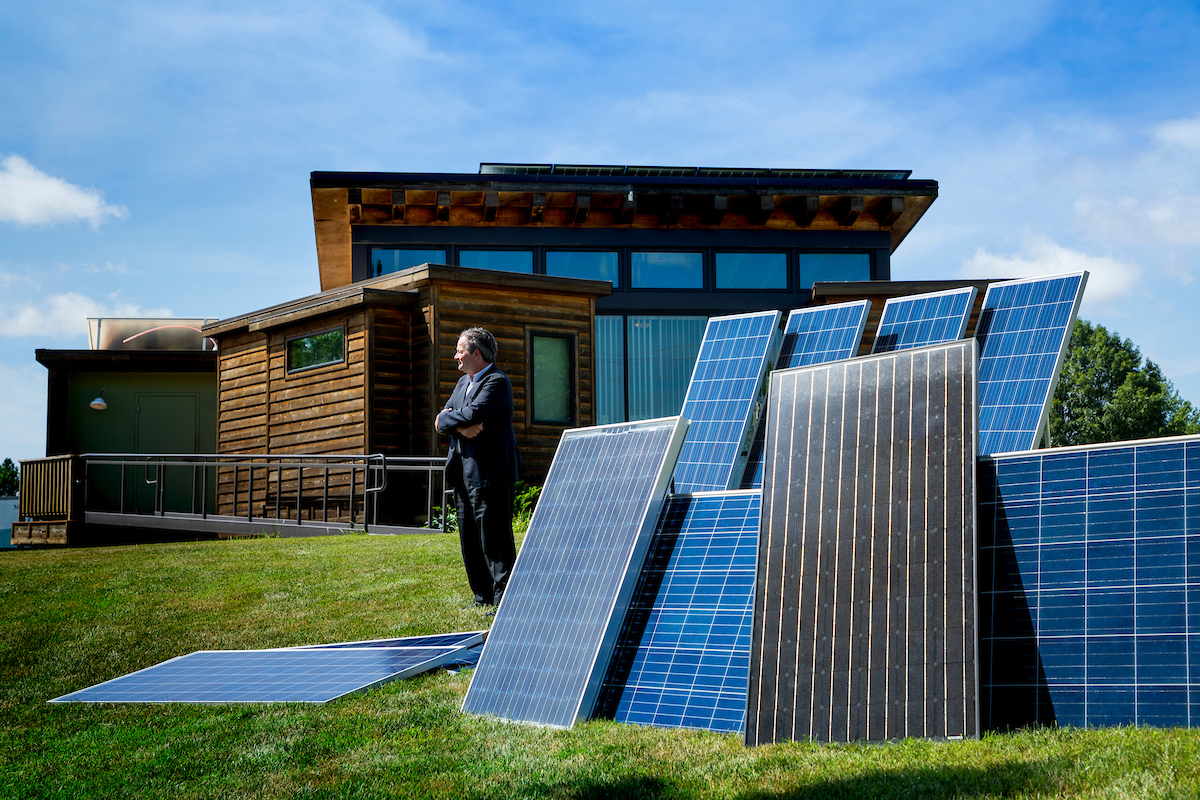 Friday, April 22, is Earth Day, the annual, global event designed to draw attention to the environmental issues facing our planet. Missouri S&T has hosted local Earth Day activities for the community since the 1980s and will again this year, thanks to the efforts of S&T's student organizations.

While S&T may be known more for the sea of green that appears every March during its St. Pat's Celebration than for its efforts on green technologies and environmental sustainability, our students, faculty, staff and alumni have been working to address environmental issues for decades, even before the first Earth Day was held in 1970. Here are 10 notable ways S&T is involved in building a more sustainable future.
1. Solar shines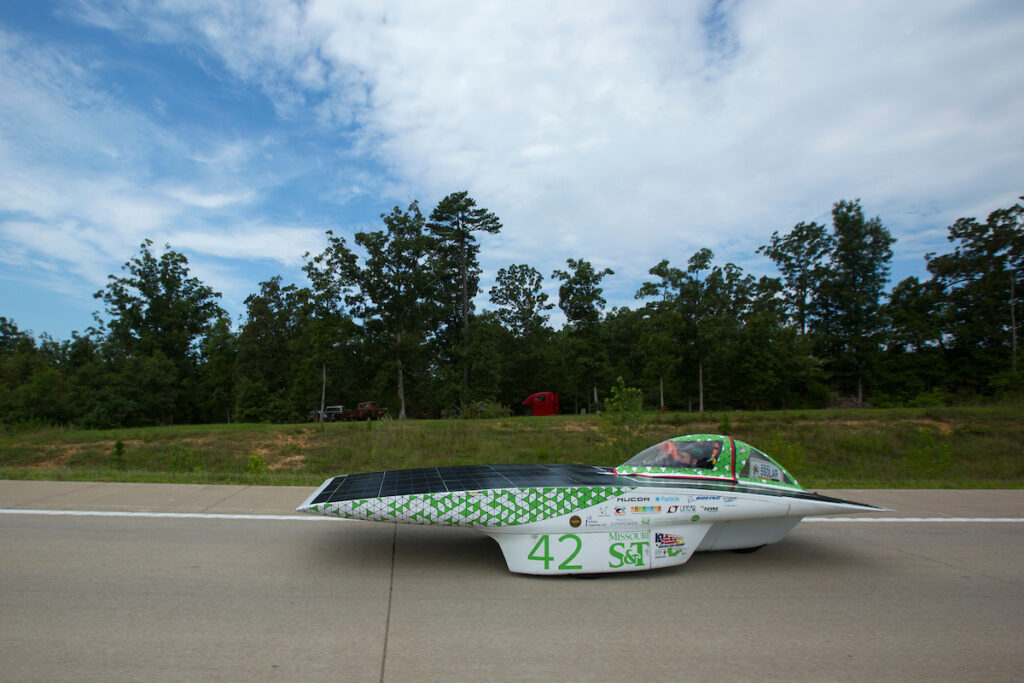 Missouri S&T is home to six solar-powered houses designed and built entirely by S&T students for international Solar Decathlon competitions. The houses are located on campus, in the Solar Village and EcoVillage, and serve as a literal living laboratory. (Students actually live in the homes.) Both villages are equipped with solar-based microgrids used to demonstrate the viability of alternative energy sources. S&T's Solar Car Design Team has been showcasing sun power since 1993 and has won two national championships.
2. Students hold the CURE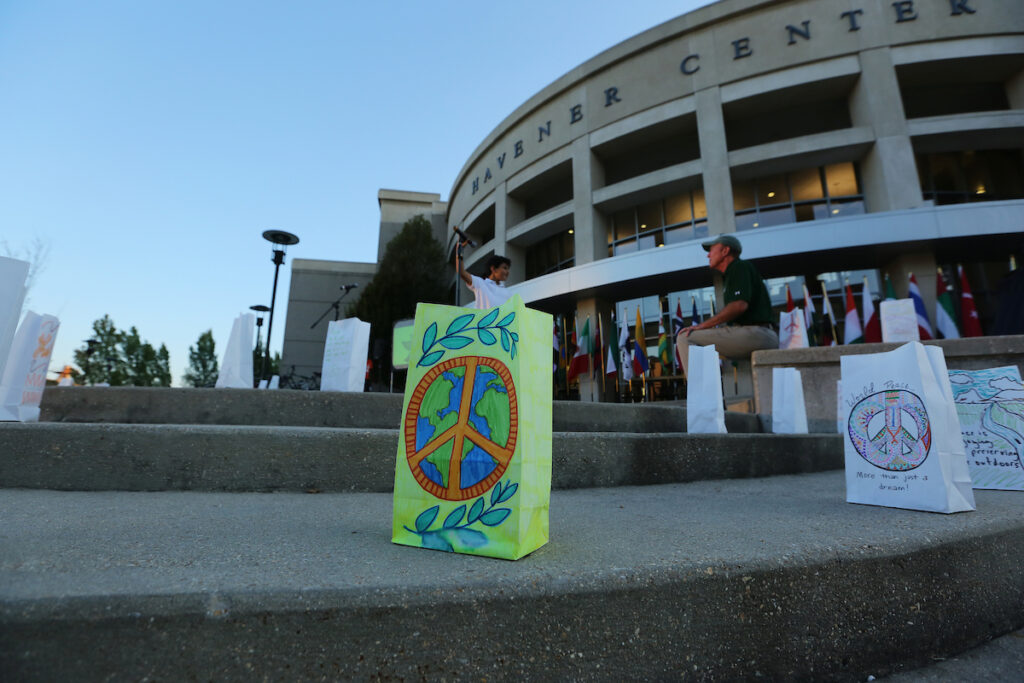 Long before the ECO Miners, a group of students joined forces with local environmentalists to establish Rolla's first recycling center in 1972. The group, Citizens United to Restore the Environment, or CURE, included five university students: Mike Court, a 1973 computer science graduate; Michael Mullen, a 1976 electrical engineering graduate; Randy Necessary, a 1972 electrical engineering graduate; Al Visintainer, a 1972 civil engineering graduate; and Dave Wright, a 1972 graduate in civil engineering. Mullen told the Phelps County Focus that the students of the '70s were idealistic and wanted to be part of a cause greater than themselves – just like students of today.
3. A matter of degrees – and certificates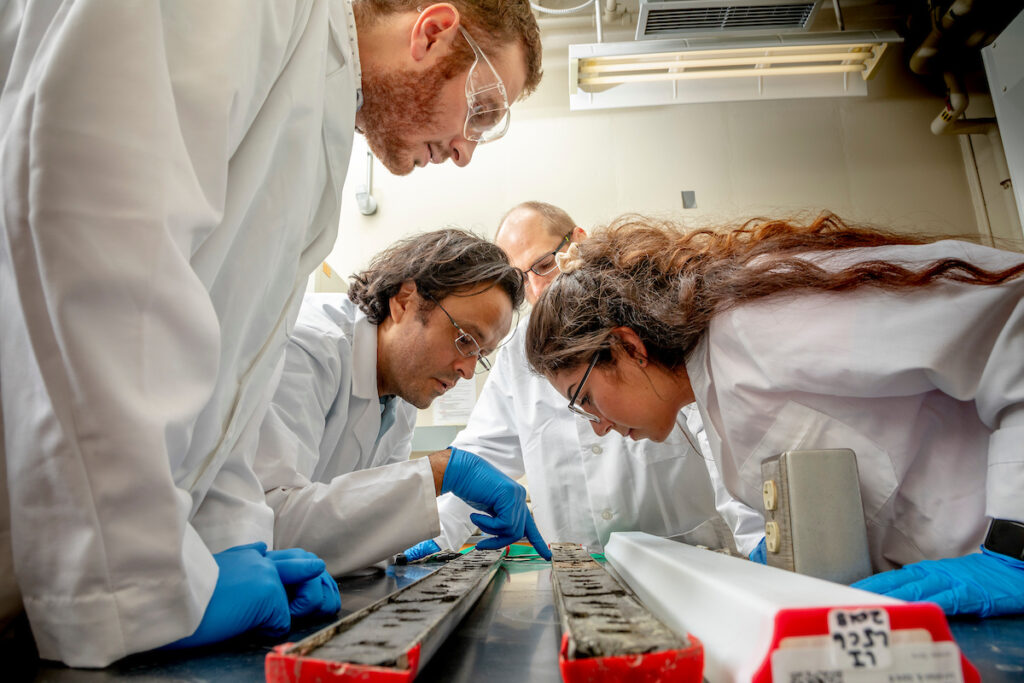 As the demand for environmentally focused education rises, S&T is responding. Two new degree programs – a bachelor's degree in environmental science and a master's degree in water science and engineering – address this growing interest.
Missouri S&T's leadership in environmental education extends to 2004, when S&T established Missouri's first environmental engineering degree program. Other programs, including civil engineering, electrical engineering, geology and geophysics, geological engineering, and mining engineering, offer specialized degrees related to sustainability. They include solar energy, environmental protection and hazardous waste management, groundwater and environmental geochemistry, and sustainable development. Graduate certificate programs with an environmental focus include sustainability in mining, management for sustainable business, and advanced materials for sustainable infrastructure.
4. Energy and environment come together at CREE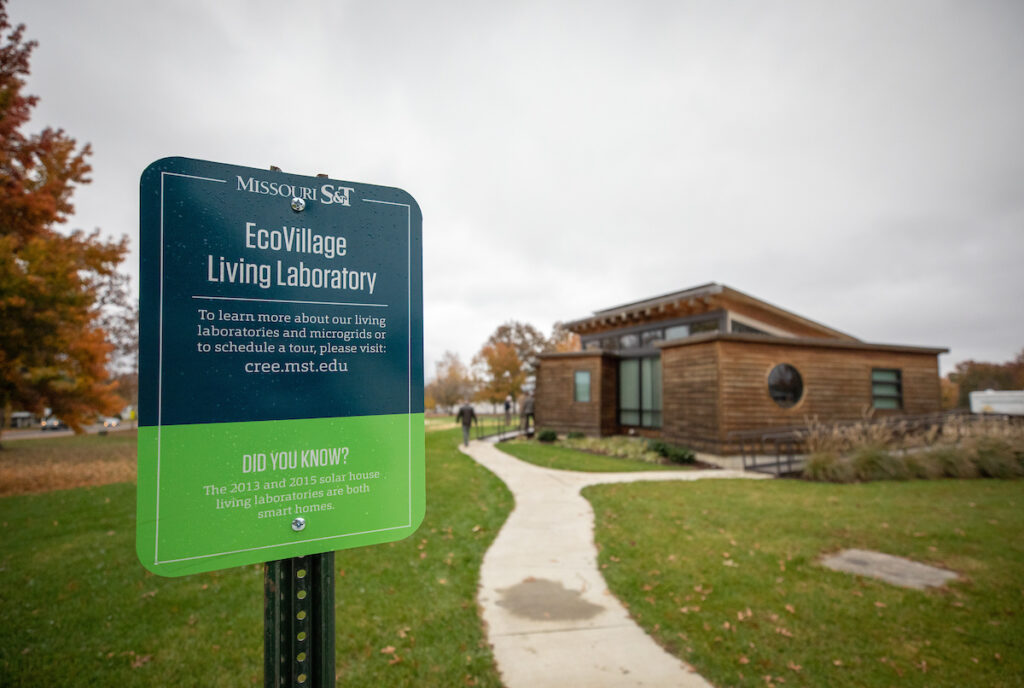 The Center for Research in Energy and Environment (CREE) serves as the focal point of sustainable research at S&T. Environmental technologies and deployment related to energy come together to benefit the university, Missouri and the nation. CREE's energy research focuses on students and faculty solving issues related to environmental and economic sustainability while CREE's environmental research blends biological and physical systems involving emerging contaminants in natural and engineered systems.
5. Innovation, sustainability and artistic expression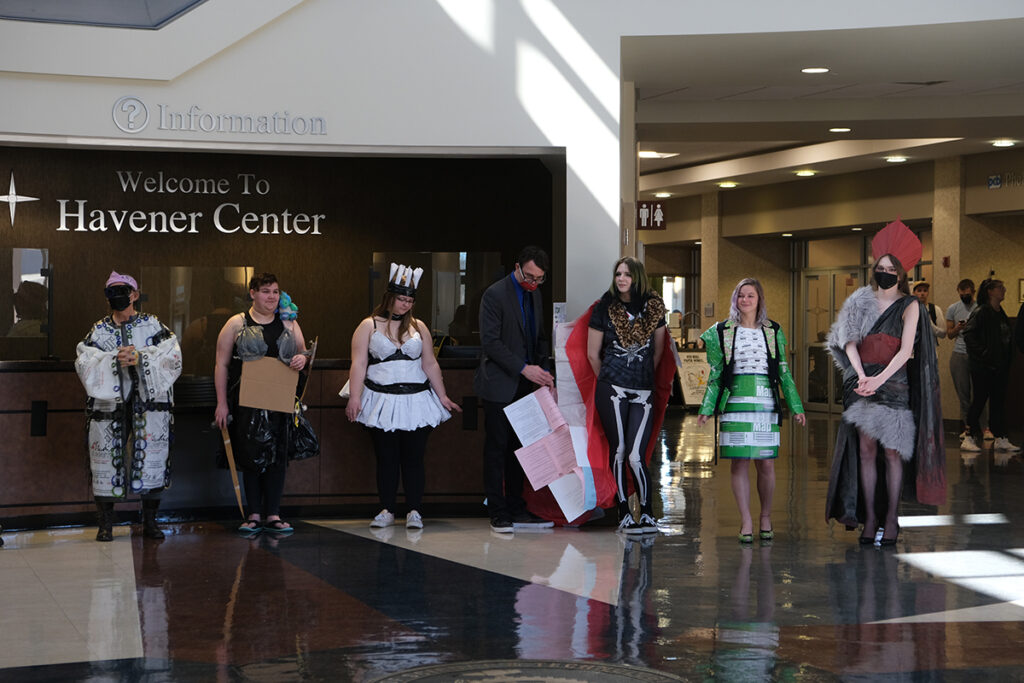 Missouri S&T's Trashion Show inspired students to combine fashion with garbage to take sustainable innovation to new heights. S&T students walked the runway in garments made of at least 90% reused and recycled materials. While fashion design doesn't usually get showcased at a school known for engineering, the Trashion Show was a great collaboration of teamwork and sustainability for students across all majors.
6. Saving the monarchs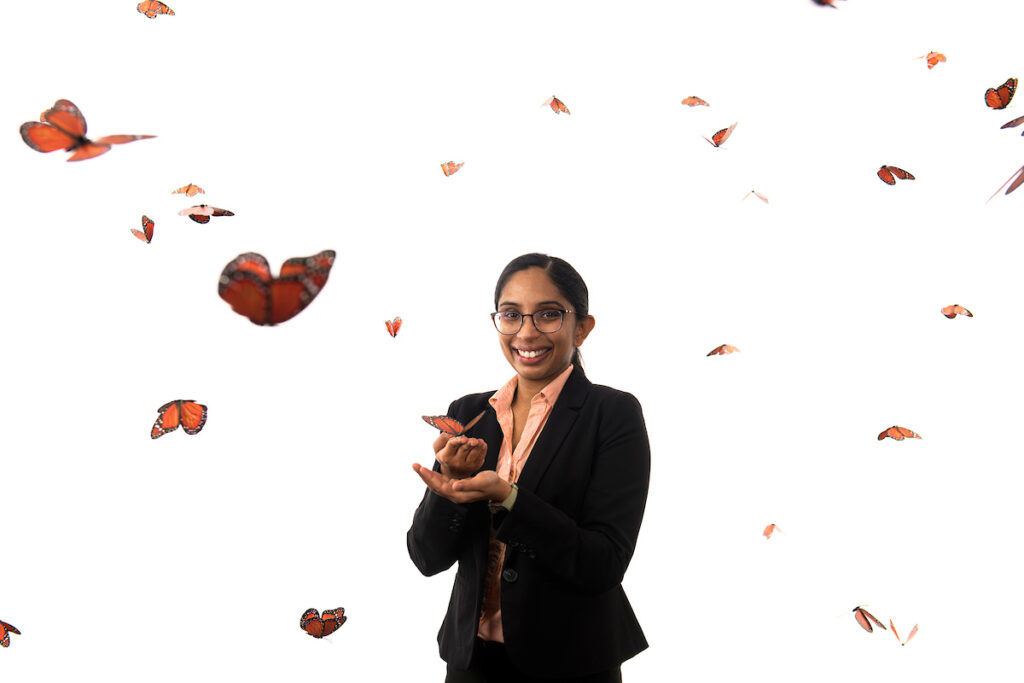 Dr. Niranjana Krishnan, an assistant research professor in biological sciences at Missouri S&T, recently published a study focused on the effects of several widely used insecticides and how these chemicals affect the different life stages of monarchs. She also looked at the toxicity caused by direct exposure and from dietary residues on milkweed plant habitats near the fields treated with insecticides. This research is a considerable step toward identifying the causes of butterfly mortalities.
7. Get your feet wet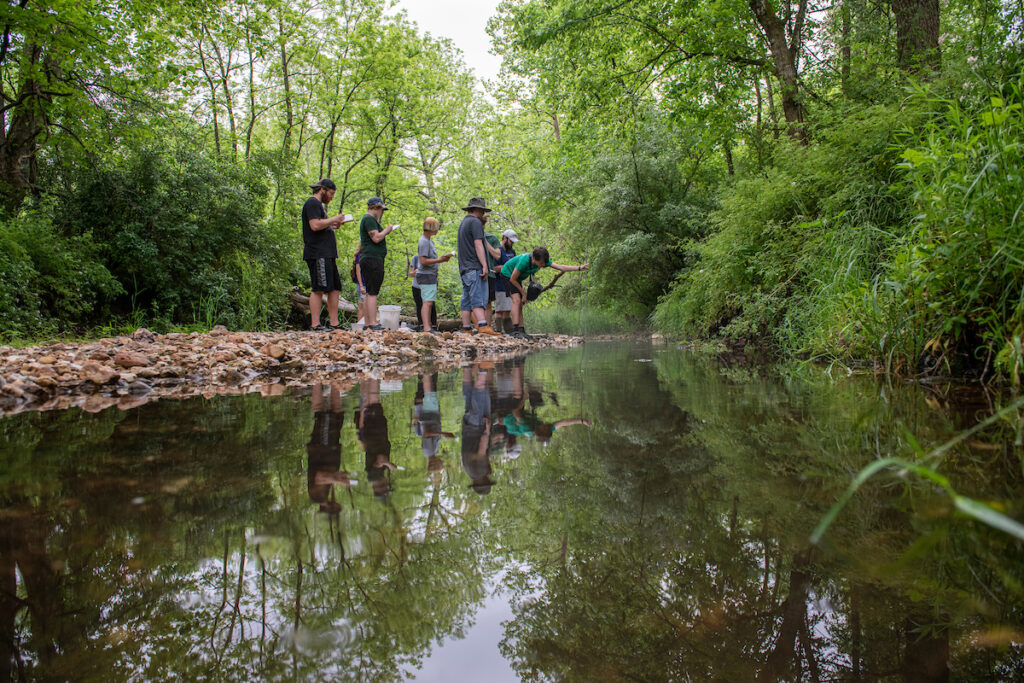 A new Missouri S&T program titled "Getting your feet wet" is advancing geoscience education using water-based field experiences. The program aims to increase recruitment of students into this field and train high school teachers on how to integrate geoscience field activities into the classroom. Thanks to a National Science Foundation grant, these educators will become more aware of geosciences as a potential career pathway for their students.
8. The Green Roof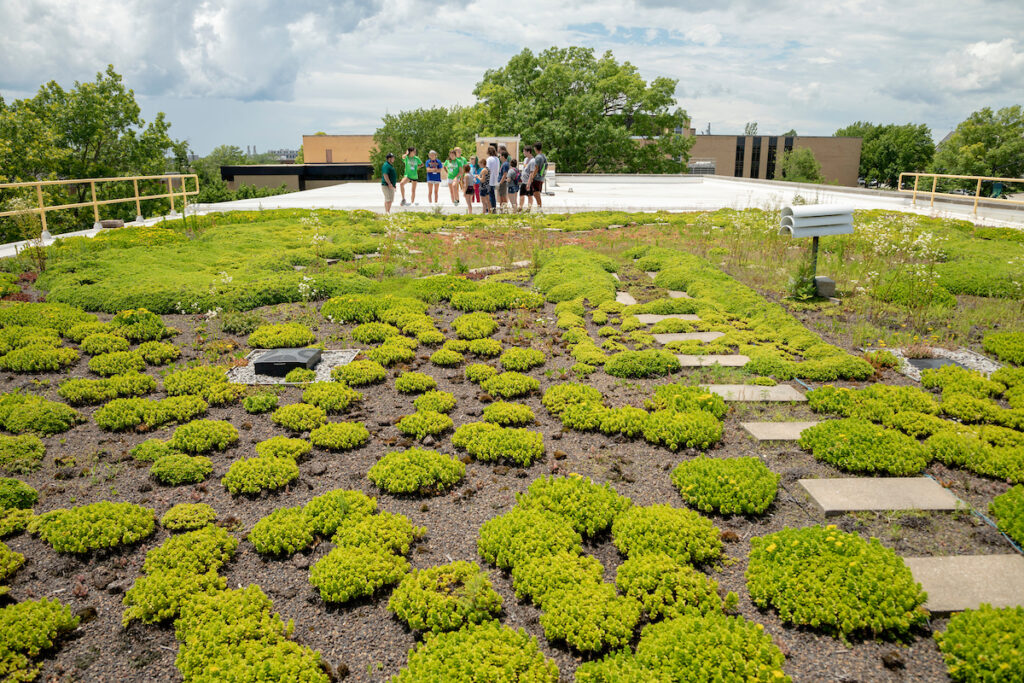 The Missouri S&T Green Roof atop Emerson Hall features 16,000 plants arranged in the shape of a shamrock and provides research and teaching opportunities for faculty and students. Most of the plants growing on the roof were all chosen for their ability to thrive in direct sun and wind with limited water.
The roof is divided into three sections, each covered with different roofing materials, which allow S&T researchers to compare the water runoff control, water quality and thermal properties of each material.
9. Conserving energy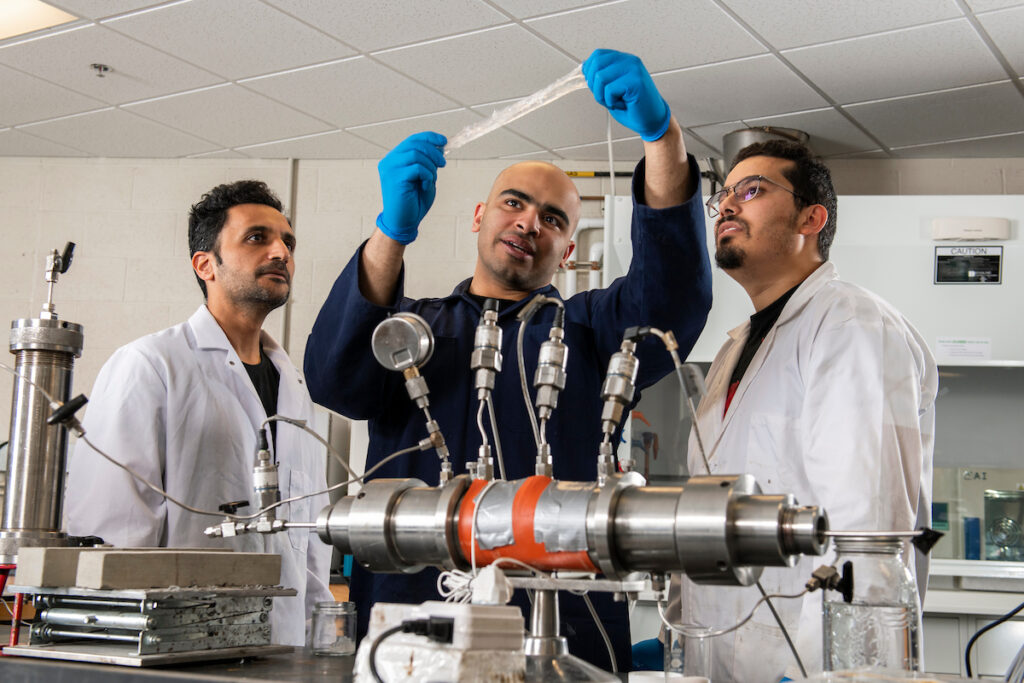 In 2012, Missouri S&T facilities operations officials predicted that the construction of a university geothermal system would reduce Missouri S&T's water usage by over 10%, or 10 million gallons per year. The system cut actual water usage by over 18 million gallons a year. The geothermal energy project was expected to cut the university's annual energy use by 50%. At the end of the first year of operation, Missouri S&T saw a reduction of 57% in energy use. The project continues to trend toward sustainability reducing energy use by almost 60% each year.
10. Solving the world water crisis
In 1990, S&T alumnus Gary White founded WaterPartners. In 2009, the thriving organization merged with actor Matt Damon's non-profit, H20 Africa, to form Water.org. So far, White has been instrumental in transforming more than 600,000 lives in Africa, South Asia and Central America through better access to safe water and sanitation.
Earth Day 2022 begins at 11 a.m. on the Havener Center lawn. Campus or community organizations wishing to participate with booths should email ECO Miner vice president Megan Sly at mrsfmy@mst.edu.