Final Missouri S&T lecture in Missouri Bicentennial focuses on state's most famous military leaders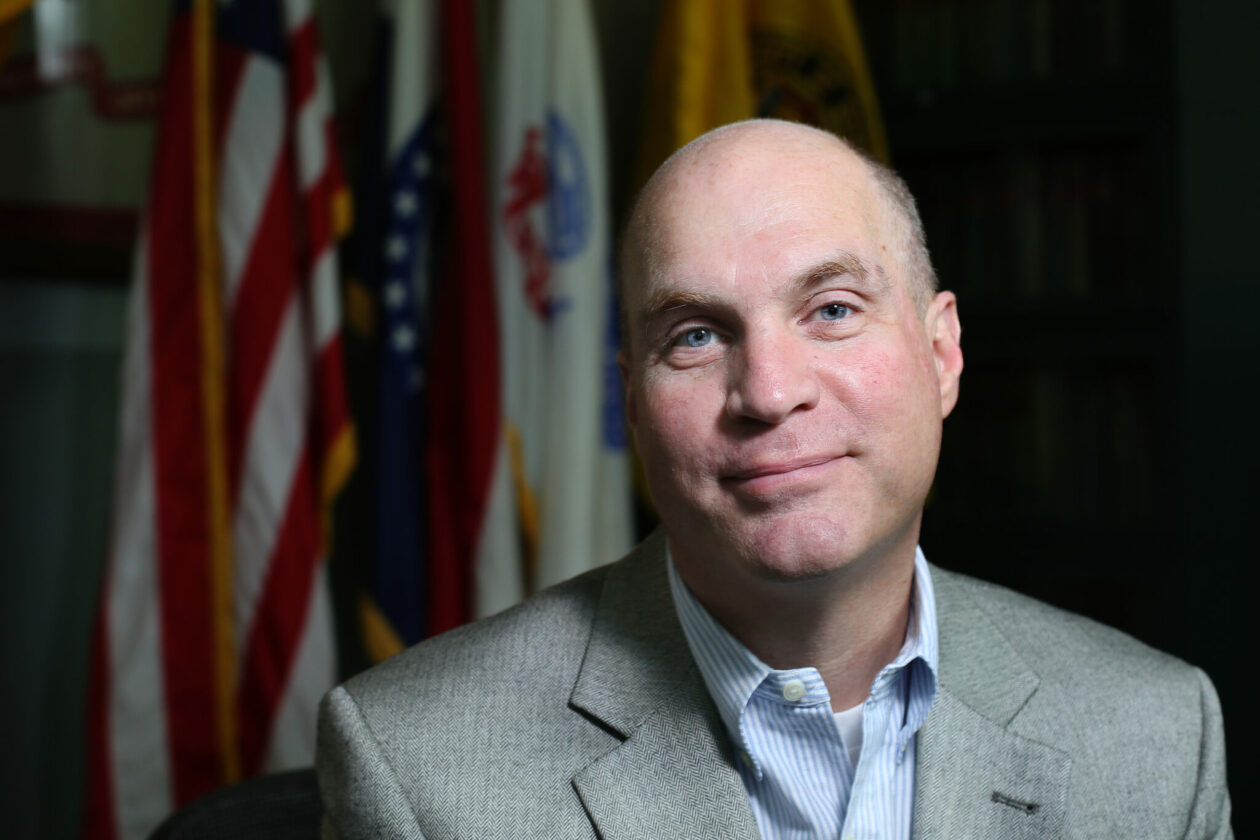 Missouri's most famous military leaders – three generals who played prominent roles in the 20th century's two world wars – are the subjects of the final talk of a Missouri Bicentennial Alliance Lecture Series presented by Missouri University of Science and Technology.
Dr. John C. McManus, a military historian and Curators' Distinguished Professor of history and political science at Missouri S&T, will speak on "Remembering Missouri's Most Famous Generals" at 2 p.m. Wednesday, Dec. 8, in St. Pat's Ballroom C of the Havener Center on the Missouri S&T campus. The talk will also be livestreamed.
McManus, one of the nation's leading military historians and the author of 14 books about the American military experience, will discuss the experiences and influence of three Missouri military leaders: Gen. John J. "Black Jack" Pershing, who led the American Expeditionary Forces to victory in World War I; Gen. Omar Bradley, who led U.S. Army troops in World War II in Europe; and Gen. Maxwell Taylor, who served as commander of the 101st Airborne Division from Normandy through the end of World War II. All three generals also served as Army chiefs of staff and two as chairmen of the joint chiefs of staff.
Last month, McManus' book, Island Infernos: The US Army's Pacific War Odyssey, 1944,was released. It is the second of his three books about the U.S. Army's role in the Pacific Theater of World War II. The first, Fire and Fortitude: The US Army in the Pacific War, 1941-1943, received the 2020 Gilder Lehrman Prize for Military History.
This lecture is part of the Missouri 2021 Bicentennial Alliance lecture series hosted by Missouri S&T as part of the university's 150th anniversary activities. The series, "Honoring our past, envisioning the future," celebrates the rich cultural history of the state and explores social and economic growth topics relative to Missourians. The Missouri 2021 Bicentennial is an initiative of The State Historical Society of Missouri and its Center for Missouri Studies.
Attendees to the event, in person or live online, will be entered in a drawing to win a special gift bag, courtesy of the Missouri 2021 Bicentennial and S&T's 150th anniversary.
About Missouri University of Science and Technology
Missouri University of Science and Technology (Missouri S&T) is a STEM-focused research university of over 7,200 students and is part of the four-campus University of Missouri System. Located in Rolla, Missouri, Missouri S&T offers 101 different degree programs in 40 areas of study and is ranked by CollegeFactual as the best public university to study engineering. For more information about Missouri S&T, visit www.mst.edu.