Bringing the workforce up to speed for hypersonic flight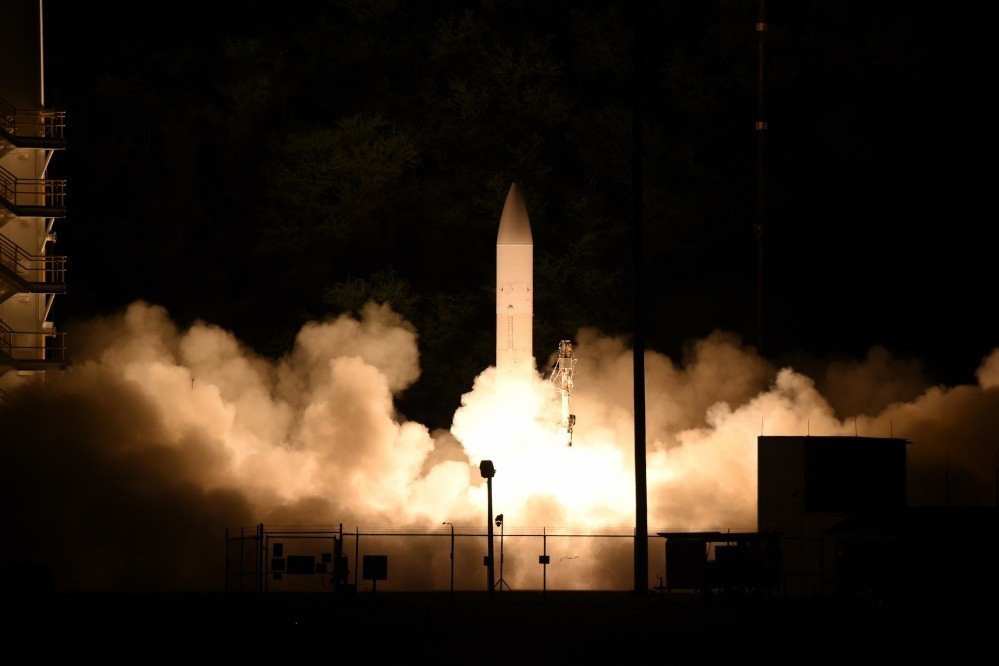 Attaining hypersonic flight – the ability to fly and maneuver at more than five times the speed of sound – is a priority for the U.S. Department of Defense (DOD) as it works to modernize the military and weapons systems. Materials engineering researchers at Missouri S&T are part of a multi-university team working to develop training programs for the future hypersonic workforce.
Dr. David Lipke, assistant professor of ceramic engineering at Missouri S&T, says that Missouri S&T was brought on board due to its depth of expertise in materials for hypersonic vehicles.
"We are serving as a team lead for curricula development for materials and materials-related technologies like thermal protection systems," says Lipke. "Our contribution builds on a reputation of excellence for materials engineering at S&T, particularly for hypersonic applications as exemplified by my collaborators, Greg Hilmas and Bill Fahrenholtz, who are the area leaders in enabling materials for extreme environments."
Hilmas is chair of materials science and engineering at Missouri S&T, and Fahrenholtz is director of S&T's Materials Research Center. They are both Curators' Distinguished Professors of ceramic engineering.
"The essential element of hypersonic research is aerothermodynamics – the generation of extreme temperatures on hypersonic vehicle surfaces. Engineering for Extremes is one of the signature research areas for S&T's College of Engineering and Computing, and the university is one of the few in the U.S. that offers degree programs in ceramic engineering," says Dr. Richard Wlezien, vice provost and dean of the college. "S&T's unique research in the field makes the university a national leader in development of materials that are a key enabler for hypersonic technology."
Missouri S&T has a share of a $500,000 DOD grant to work on hypersonics courses over the next year. The University of Tennessee Space Institute is leading the project, which includes work from Purdue University, Georgia Institute of Technology, Ohio State University, the Florida A&M-Florida State University College of Engineering and the University of Virginia. Lipke says the project's workforce development activities are aimed at retraining the current workforce in aerospace industries, new graduates entering the field, and to a lesser degree, government policymakers so that they're aware of technical challenges associated with hypersonics.
About Missouri University of Science and Technology
Founded in 1870 as the University of Missouri School of Mines and Metallurgy, Missouri University of Science and Technology (Missouri S&T) is a STEM-focused research university of over 7,600 students and part of the four-campus University of Missouri System. Located in Rolla, Missouri S&T offers 99 degree programs in 40 areas of study, including engineering, education, the sciences, business and information technology, the humanities, and the liberal arts. Missouri S&T is known globally and is highly ranked for providing a high return on tuition investment, exceptional career opportunities for graduates, and an emphasis on applied, hands-on learning through student design teams and cooperative education and internship opportunities. For more information about Missouri S&T, visit mst.edu.