Former astronaut to address 'new normal' in Missouri S&T virtual presentation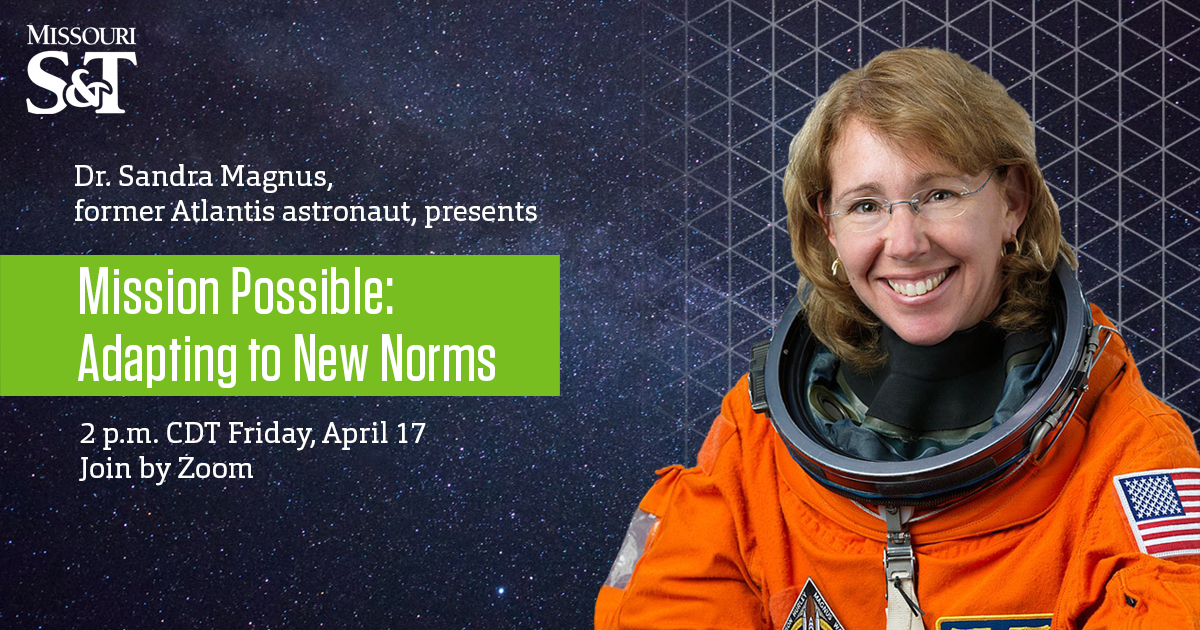 Dr. Sandra Magnus, former Atlantis astronaut, will present a webinar titled "Mission Possible: Adapting to New Norms" at 2 p.m. CDT Friday, April 17. The virtual event, hosted by Missouri S&T, is open to the campus community and the general public.

Magnus, a Missouri S&T graduate, will share real-life experiences, coping mechanisms, encouragement and advice for dealing with challenges associated with the coronavirus pandemic, such as social isolation.

During her talk, Magnus will be available to answer questions from students and other audience members.

Magnus flew her first mission to the International Space Station in 2002 aboard the space shuttle Atlantis. She returned to the space station in 2008 for a four-month assignment as a science officer and made her last flight in 2011 as one of four crew members on the final journey of Atlantis, the mission that closed the book on NASA's shuttle program.
Today, Magnus is deputy director for engineering in the Office of the Under Secretary of Defense for Research and Engineering. She is the chief engineer for advanced capabilities and leads engineering policy, practice, and the engineering workforce, as well as digital and systems engineering initiatives and mission integration for the U.S. Department of Defense.

Magnus earned a bachelor's degree in physics and a master's degree in electrical engineering at Missouri S&T in 1986 and 1990, respectively, and a Ph.D. in engineering from the Georgia Institute of Technology in 1996. Missouri S&T named Magnus an Alumni of Influence in 2016.

Do you have questions you'd like Dr. Magnus to answer? Please send them to mkeeney@mst.edu by Wednesday, April 15. Questions will be selected based on time limits.

To attend the webinar, go to rol.la/Magnus_Adapting.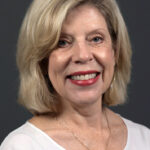 Looking for something?
CASE Department News
CEC Department News
Kummer College Department News