Researchers help plan for future of Arctic communities affected by climate change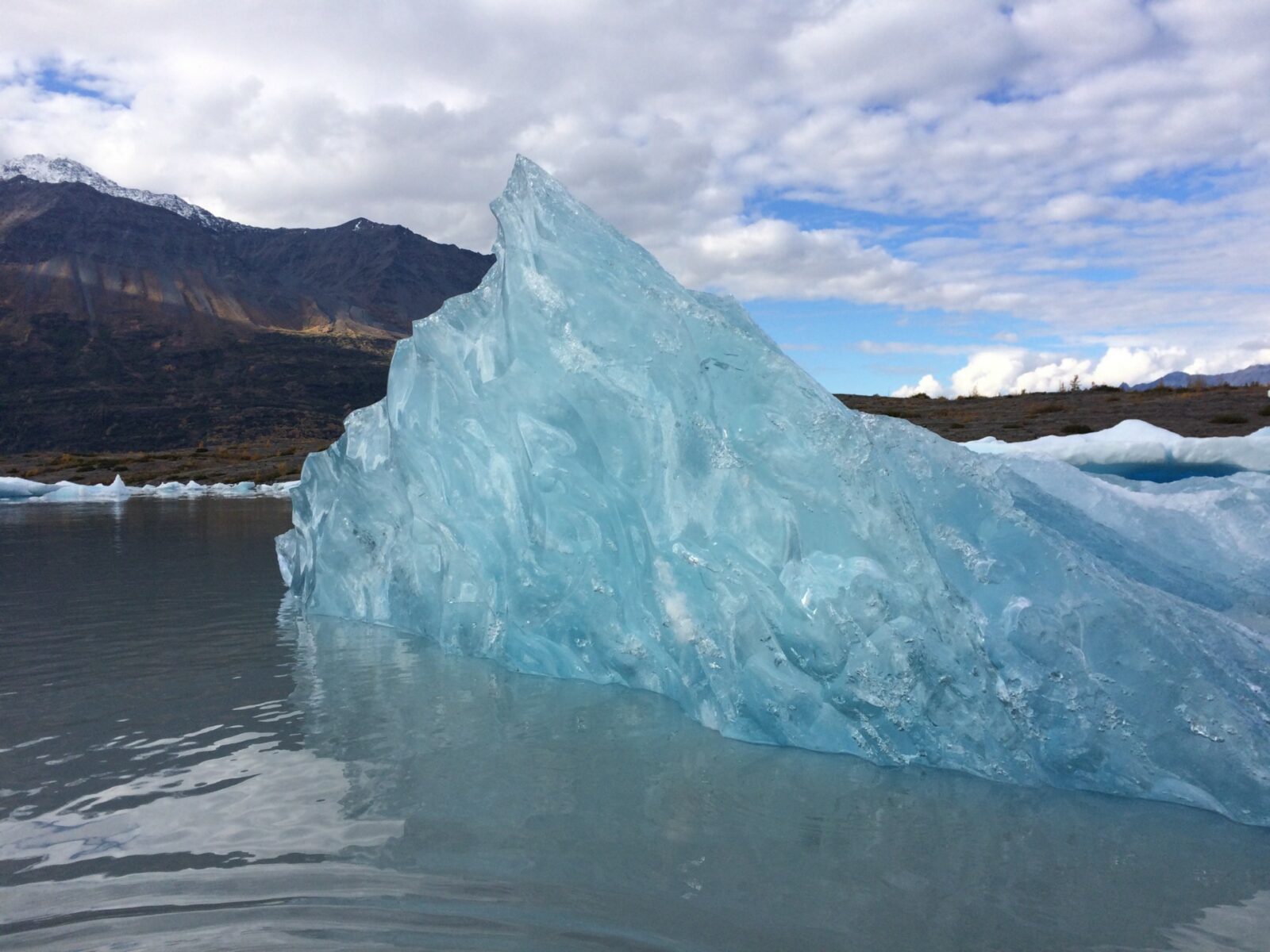 As global temperatures warm, communities in the Arctic regions of Alaska face long-term changes to their way of life. Missouri S&T researchers are working as part of a five-year, $3 million National Science Foundation (NSF) project to help those communities plan for the future.
Dr. Xiong Zhang, associate professor of geotechnical engineering at Missouri S&T, will work with Dr. Ming Xiao, associate professor of civil engineering at Penn State University, to develop a geotechnical hazard map to predict the effects of warming and thawing of permafrost. When frozen, permafrost provides a solid foundation for roads, airports, oil pipelines and railroads. But as the soil warms and softens, infrastructure can be damaged and possibly destroyed. Along Alaska's coastline, thawing permafrost can cause a loss of land mass, which in turn could force entire communities to relocate. Zhang's research will help determine where and how much damage could occur.
"The Arctic is very sensitive to climate change," Zhang says. "It's estimated that by 2050, 30% of permafrost could be affected."
Permafrost regions cover nearly 9 million square miles, or about 24% of the Northern Hemisphere. To investigate the effects of permafrost degradation, researchers will use special equipment to mimic the behavior of permafrost soils at different temperatures, ice contents and water contents. They will then measure the volume of change in each soil specimen using a mapping tool Zhang developed, known as ultra-high-resolution photogrammetry. The test results will be used to develop a permafrost model, which will be validated against results obtained from previous lab and field tests.
Navigating the New Arctic is one of NSF's 10 Big Ideas. The NSF project is intended to document and understand rapid changes in the Arctic, gauge possible effects on U.S. national security and economic development, and enable sustainable Arctic communities.
"The NSF Big Ideas were created to identify emerging STEM challenges of global societal importance," says Dr. Angela Lueking, associate dean of Missouri S&T's College of Engineering and Computing. "The research conducted as part of this project can help preserve people's way of life, the land and critical infrastructure in permafrost regions."
The project is led by Penn State in conjunction with Missouri S&T, the University of Alaska Fairbanks and the University of Idaho. The researchers will work to not only understand how permafrost changes as it warms and how infrastructure would be affected, but also how the changes may affect the social networks of communities in the region. The study has an estimated completion date of August 2024.