S&T research centers co-present first biomedical humanities symposium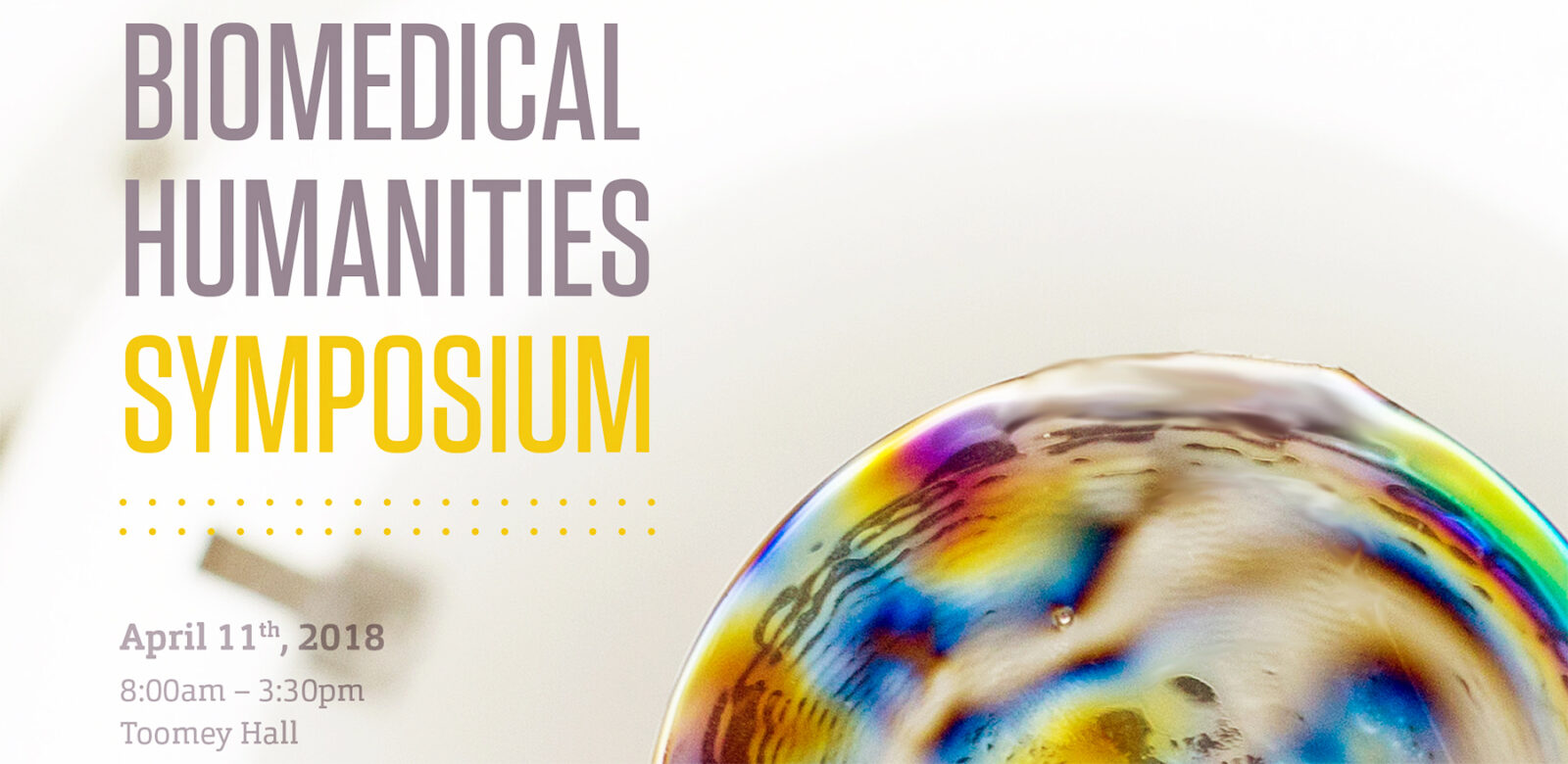 ROLLA, Mo. — Seeking to stimulate collaboration between faculty and students in STEM fields with those in the social and behavioral sciences and humanities, two research centers at Missouri University of Science and Technology have joined forces to offer the university's first biomedical humanities symposium.
The Center for Science, Technology, and Society (CSTS) and the Center for Biomedical Research (CBR) will co-present the 2018 Biomedical Humanities Symposium 8:30 a.m. – 3:30 p.m. Wednesday, April 11, in Room 140 Toomey Hall. All those who are interested in the topic are invited, and faculty and students are especially encouraged to attend.
Because scientists and humanists typically learn and work differently, the field of biomedical humanities examines the human side of health care through disciplines such as literature, history and philosophy.
"Through this holistic approach, students, health professionals, and other researchers consider how to use ethical judgment, compassionate communication and sound decision-making along with their scientific expertise," says Dr. Kate Drowne, CSTS director, associate dean of academic affairs for the College of Arts, Sciences, and Business, and a professor of English.
At the symposium, S&T and guest researchers will give 15-minute presentations or display posters that offer insight into how their research addresses challenges arising from how people react to biomedical innovations. Examples of topics include ethical responses to the opioid crisis, human acceptance of physical assistance from robotic devices and how to design nanobiosensors.
The research presentations will include talks by two featured speakers — Dr. Shannon Wooden, professor of English at Missouri State University, whose research focuses on the intersections between literature and medicine, and Dr. Anne Stiles, associate professor of English and coordinator of medical humanities at Saint Louis University. The symposium program may be viewed at bit.ly/2GRGvae.
"With our ongoing research to improve human health through regenerative stem cell medicine, bioactive glass, antibacterial implants and other emerging biotechnologies, the interdisciplinary approach to biomedical solutions is essential to making our contribution to society a success," says Dr. Yinfa Ma, CBR director, associate dean for research in the College of Arts, Sciences, and Business, and Curators' Distinguished Teaching Professor of chemistry.
The CSTS was formed in 2018 to provide Missouri S&T humanists, scientists and engineers with opportunities to collaborate on research that addresses how science and technology shape, and are shaped by, our society, culture, politics and the environment. To learn more, visit the center's website at csts.mst.edu.
The CBR is a multidisciplinary research center with a mission to research and develop advanced biomaterials, devices and therapeutics for applications in the biomedical industry. Its research focuses on biomedical engineering including biomaterials, tissue engineering, biofabrication, biosensors, biomedical imaging, and biomedical therapeutics. For more information, visit the center's website at cbr.mst.edu.