McMillin elected to IEEE Computer Society Board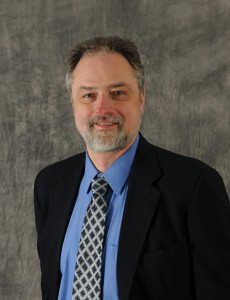 Dr. Bruce M. McMillin, professor of computer science and associate dean of the College of Engineering and Computing at Missouri University of Science and Technology, was elected to the Institute of Electrical and Electronics Engineers (IEEE) Computer Society Board of Governors.
The IEEE is the world's leading membership organization for professionals in all aspects of advancing technology, and the computer society is the largest of the 39 IEEE technical societies.
"It's appropriate, in our 50th year of computer science on this campus, that we have current representation on the board of governors," McMillin says. "Computing is at the core of the modern world. Smart grids, smart transportation and smart health represent diverse disciplines, yet all contain fundamental computing infrastructure."
As a board member, McMillin is responsible for providing guidance at the policy level to all of the organizational entities within the Computer Society.
"At the senior professor level, we have a responsibility to give back and to provide leadership to our professional organizations," he says. "The Computer Society is the community for technology leaders, and we need to expand these communities to range from traditional engineering, computing and education to the social sciences, health sciences and humanities.
"This vision aligns closely with Missouri S&T's Smart Living signature area. On the board, I am working to ensure that the Computer Society can increase its relevance as a core part of this collaboration."
The Smart Living signature area draws on S&T's strengths in cyber security, sustainable energy research, big data analytics, architectural design, behavioral and environmental psychology, and transportation and infrastructure to lead research and development efforts toward a more sustainable society through technology.
McMillin was one of seven people elected. The entire board has 21 members who serve rotating three-year terms in groups of seven.
###