Missouri S&T receives NSF funding to study climate variability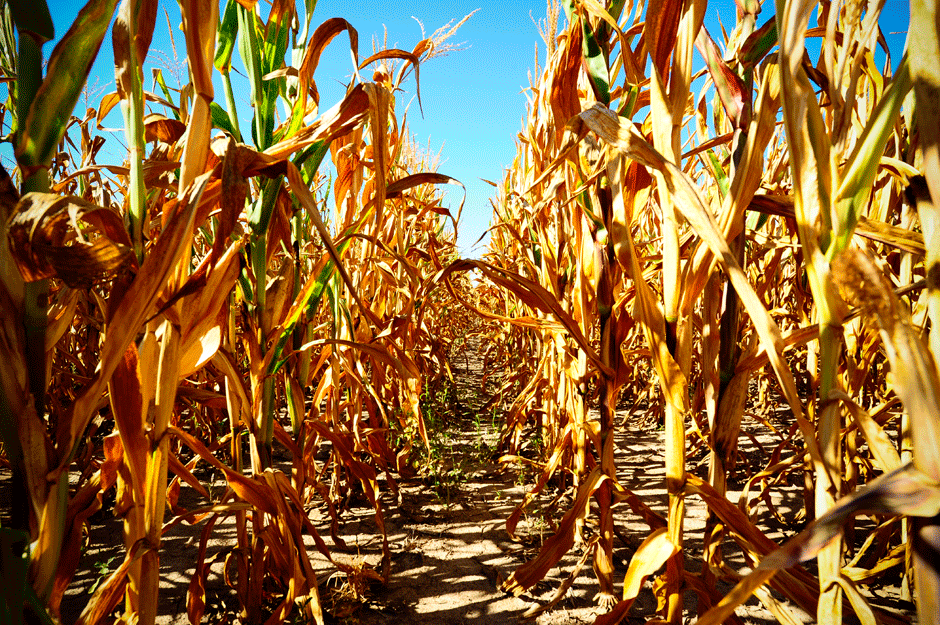 Missouri University of Science and Technology is one of nine institutions in a research consortium that received a $20 million grant from the National Science Foundation. The grant will fund a five-year multi-institutional project to study climate variability and its potential agricultural, ecological and social impacts in Missouri.
"The Missouri Transect: Climate, Plants and Community" project received funding from the Experimental Program to Stimulate Competitive Research (EPSCoR), a program initiated by the U.S. Congress to support fundamental research, education in science, technology, engineering and mathematics (STEM), and workforce development in areas related to the economy.
"The Transect project developed from observed vegetation changes in recent decades," says, Dr. Joel Burken, professor of environmental engineering and director of the Missouri S&T Environmental Research Center. "USDA plant hardiness zone maps have moved up to 300 miles north in parts of Missouri, based on direct observations. We look to employ remote sensing methods to assess vegetation stress and changes on a much broader scale and to help understand current impacts to Missouri's forests and agriculture. Once changes are understood, we can help foresee future changes and help Missouri's  agriculture and conservations efforts to best respond."
"We will develop robotic platforms to carry remote-sensing technologies to monitor the growth, development and environmental response of plants," says, Dr. Zhaozheng Yin, assistant professor of computer science at Missouri S&T. "Then, vision and learning algorithms will be developed to analyze the long-term surveillance data so digital signatures of plants can be extracted and associated with genotypes and environment."
Participating institutions include all four University of Missouri System campuses – Missouri S&T, the University of Missouri-Columbia, the University of Missouri-Kansas City, and the University of Missouri-St. Louis – the Donald Danforth Plant Sciences Center, Washington University in St. Louis, Lincoln University, the Saint Louis Science Center and Saint Louis University. The project will draw on each institution's research expertise in plant sciences, atmospheric and environmental sciences, bioinformatics engineering, social sciences, and or science outreach, and education. The project is made up of four interdisciplinary teams in the areas of climate, plant biology, community resilience and education/outreach.
"The collaboration among institutions as well as scientific disciplines will help drive the state's research infrastructure and competitiveness," says Hank Foley, executive vice president for academic affairs, research and economic development with the UM System and senior vice chancellor for research and graduate studies at MU. "It also will provide opportunities to move research from the lab to the marketplace and thus spur innovation and entrepreneurship."
"The Donald Danforth Plant Science Center is honored to play a major role in this pivotal endeavor," said James Carrington, president of the Donald Danforth Plant Sciences Center. "By combining so much of our state's research capacity and infrastructure in the atmospheric and plant sciences, the Missouri Transect will drive innovation, train a diversified workforce, and catalyze commercial development in areas that are so critical to Missouri's future."
The Missouri Transect will support workforce development in three areas: undergraduate and graduate education; bioinformatics training for women, minorities and people with disabilities; and job training.
"The Missouri Transect provides groundbreaking biotechnology tools for improving crop climate resilience and educating a workforce that understands the effects of climate change on plant adaptation," says Kelvin Chu, program director at the NSF.
The National Science Foundation also provided Research Infrastructure Improvement awards to the U.S. Virgin Islands and four other states. NSF is an independent federal agency that supports fundamental research and education across all fields of science and engineering. In fiscal year (FY) 2012, its budget was $7.0 billion. NSF funds reach all 50 states through grants to nearly 2,000 colleges, universities and other institutions. Each year, NSF receives about 50,000 competitive requests for funding, and makes about 11,500 new funding awards. NSF also awards about $593 million in professional and service contracts yearly.