Jack Fletcher, a senior in nuclear engineering at Missouri University of Science and Technology, plans to graduate in May and has already made his mark in the field. Fletcher, from St. Louis, spent the summer of 2021 working at Oak Ridge National Laboratory in Tennessee as part of the U. S. Department of Energy's Science Undergraduate Laboratory Internships (SULI) program.
Read More »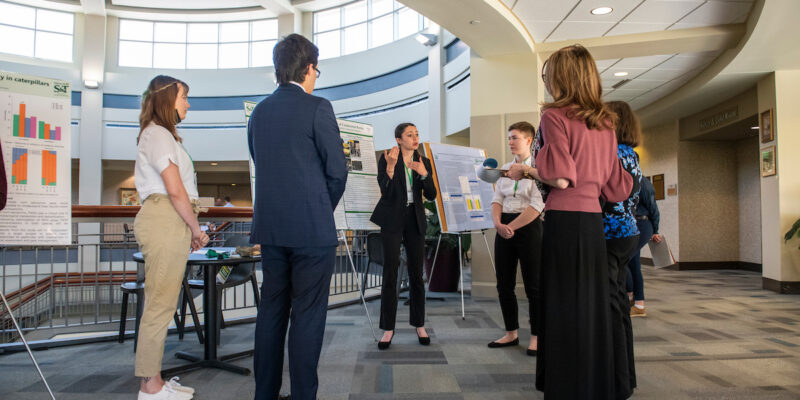 Twenty-six students received recognition and cash awards as winners of the 17th annual Undergraduate Research Conference at Missouri S&T this April.
Read More »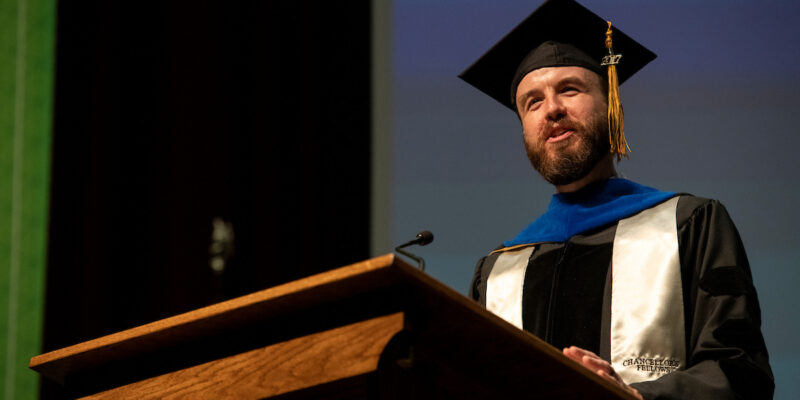 Never stop asking questions, build your network and seek out new opportunities. These are the three "tokens of wisdom" Dr. Casey Burton shared with doctoral graduates during Missouri University of Science and Technology's Ph.D. commencement ceremony on Saturday, May 7. Burton, director of medical research at Phelps Health and an adjunct professor of chemistry at […]
Read More »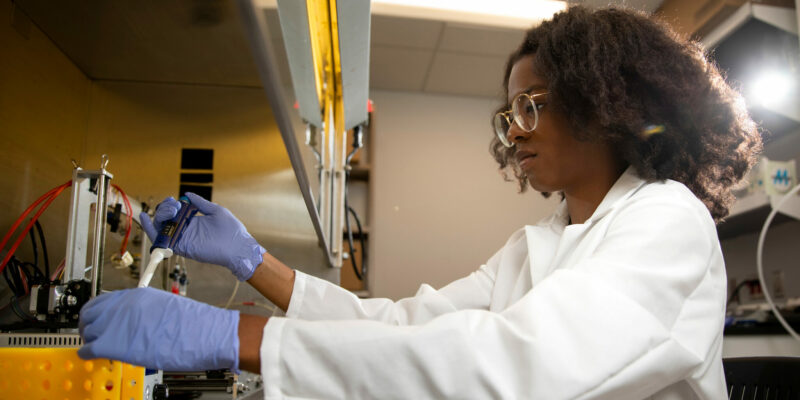 Maya Washington wants people to maximize their physical potential and knows that actions speak louder than words. That is why she is researching the effects of autoimmune diseases on mesenchymal stem cells. These cells have a broad range of potential clinical applications and are a central building block in both engineering and cell therapies.
Read More »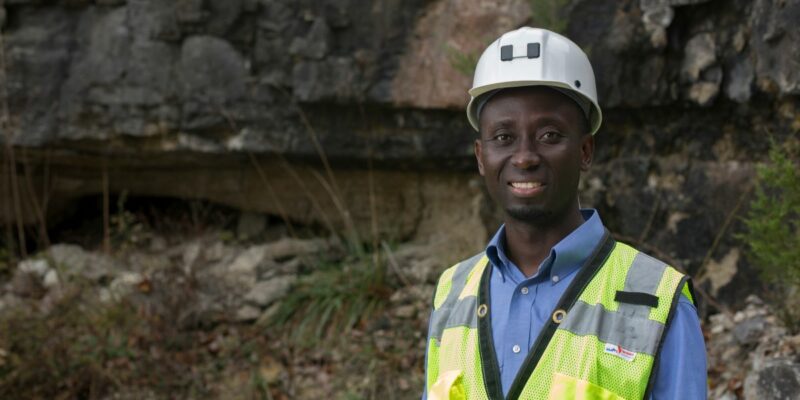 Dr. Kwame Awuah-Offei has accepted the role as chair of mining and explosives engineering effective Aug. 1, 2022. He was named interim chair of the program in July 2018.
Read More »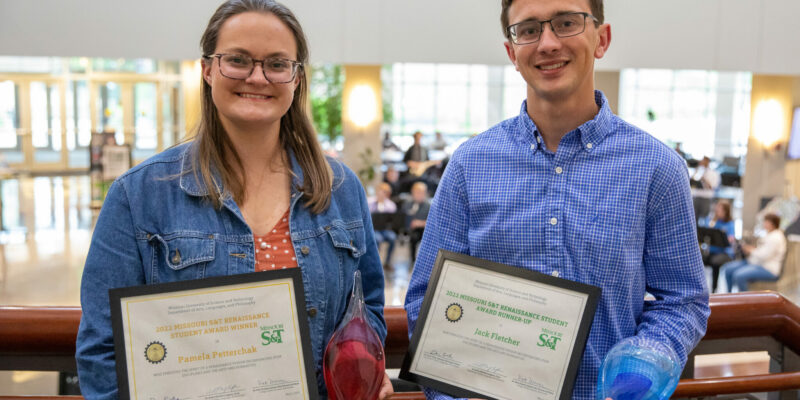 Pamela Petterchak, a senior in computer science and computer engineering from St. Louis, has been named Missouri S&T's Renaissance Student for 2022. She received the award, which includes a $1,000 prize, on May 3, at a ceremony hosted by the arts, languages and philosophy department.
Read More »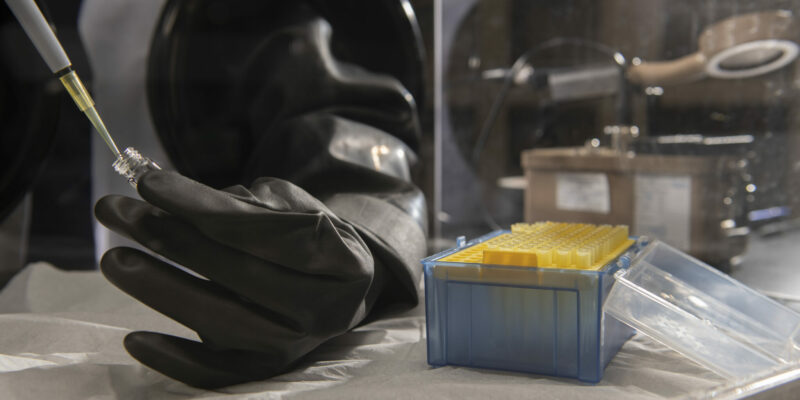 Nuclear engineering students at Missouri University of Science and Technology have new support in finding new ways to cut carbon emissions and help meet global climate goals through scholarship funding from the U.S. Department of Energy, which is providing $30,000 for three nuclear engineering scholarships at S&T.
Read More »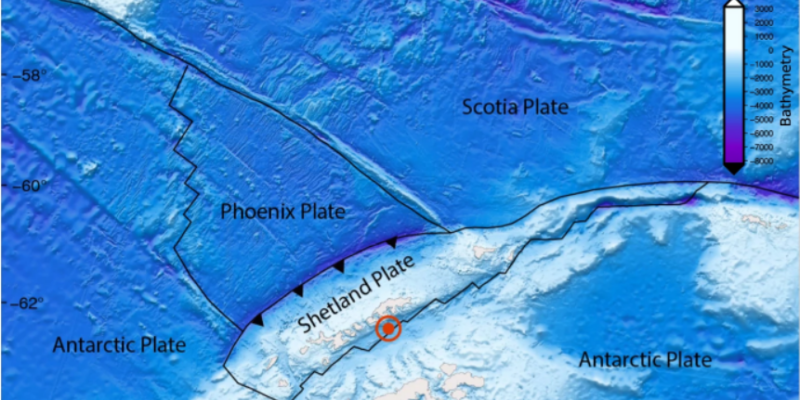 A Missouri S&T postdoctoral fellow is part of an international team of researchers that recently detected a massive series of earthquakes – known as an earthquake swarm – in Antarctica. The research, published last month in the Nature journal Communications Earth & Environment, indicates that the earthquake swarm was likely the result of a long-dormant […]
Read More »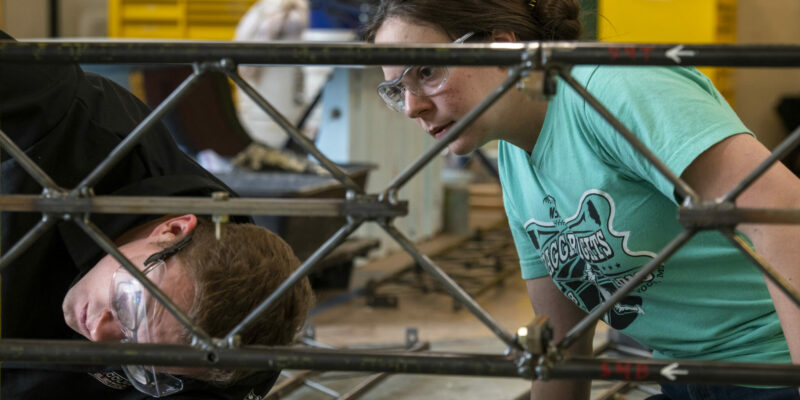 The Steel Bridge Design Team from Missouri S&T recently won first place at a regional American Institute of Steel Construction (AISC) Mid-Continent Student Conference and will now put their bridge engineering and construction skills to the test nationally May 27-28 at Virginia Tech in Blacksburg.
Read More »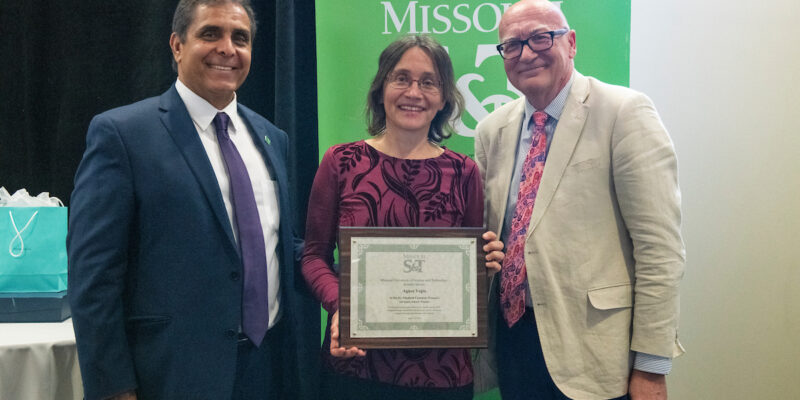 Dr. Agnes Vojta, teaching professor of physics at Missouri University of Science and Technology, has been named the 2022 recipient of the Dr. Elizabeth Cummins Women's Advocate Award at Missouri S&T.
Read More »