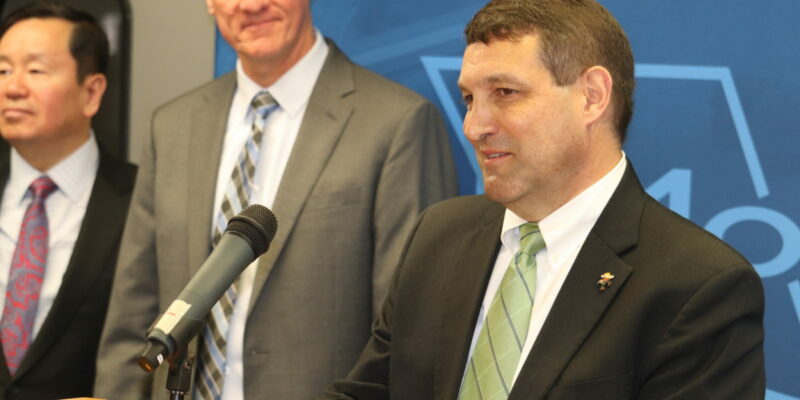 Aging infrastructure in Missouri – such as crumbling roads and bridges – affects Missourians every day and can impede the state's economic growth. A new transportation research center announced today (Dec. 17) in Jefferson City will combine the research of Missouri S&T and the other University of Missouri (UM) System campuses with industry and government […]
Read More »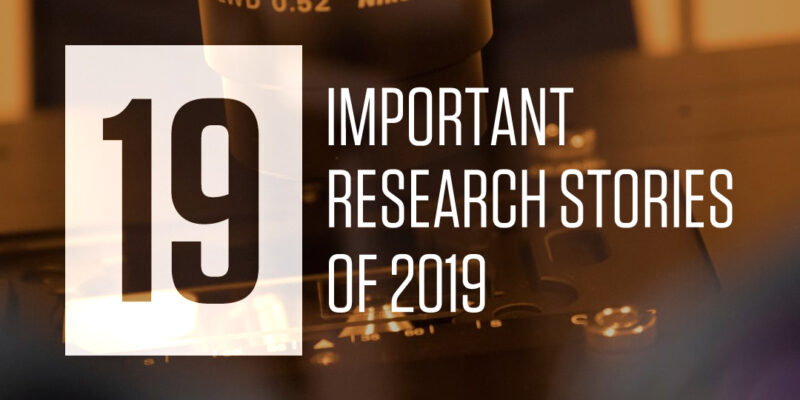 From out-of-this-world discoveries to fresh insights into the origins of life, designing nanoscale holograms, new treatments for brain injury and a "boldly revisionist" look at World War II, Missouri S&T researchers made significant contributions to our understanding of the world around us in 2019. Here's a look back at 19 of the most significant research […]
Read More »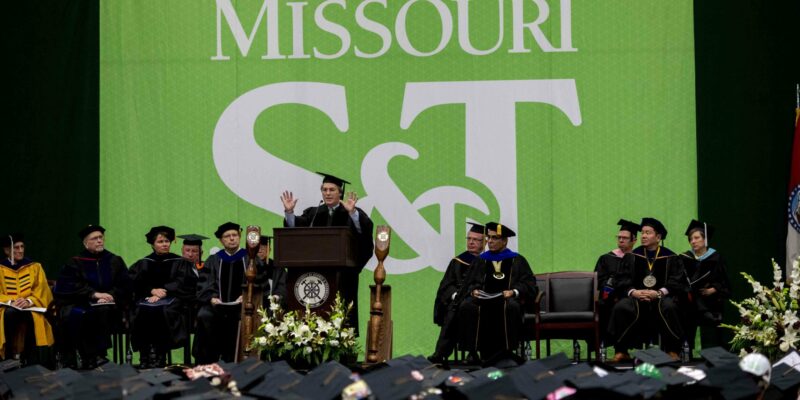 At two commencement ceremonies on Saturday, Dec. 14, R. Tim Bradley, retired president of Kinder Morgan CO2 Co., from Austin, Texas, spoke to graduates of Missouri University of Science and Technology about what he learned during his successful career in the oil and gas industry. Bradley earned a bachelor of science degree in petroleum engineering […]
Read More »
Dr. Genda Chen wants to make the city of the future more intelligent – able to build and repair its roads, bridges, electrical grids, power plants and other infrastructure through a network of robotics, sensors and data analytics that diagnose and identify the community's needs.
Read More »
Six graduating students at Missouri S&T were chosen to speak during commencement ceremonies on Saturday, Dec. 14. Three students will speak at each of the two ceremonies.
Read More »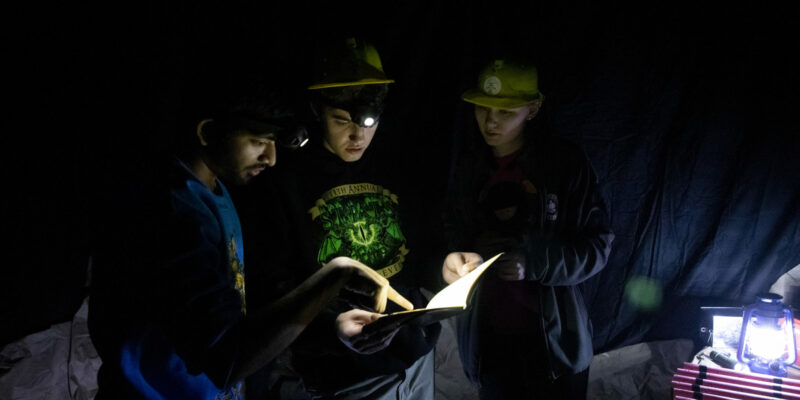 Missouri S&T's career opportunities and employer relations (COER) department has constructed an "Escape Room" to help students unwind during the run-up to finals week at the university.
Read More »
Cirque-tacular Productions will perform its holiday show "Shimmer: A Winter Cirque Reverie" at Missouri S&T this December.
Read More »
R. Tim Bradley of Austin, Texas, retired president of Kinder Morgan C02 Co., will speak at two commencement ceremonies at Missouri University of Science and Technology this month. Bradley earned a bachelor of science degree in petroleum engineering from Missouri S&T in 1977.
Read More »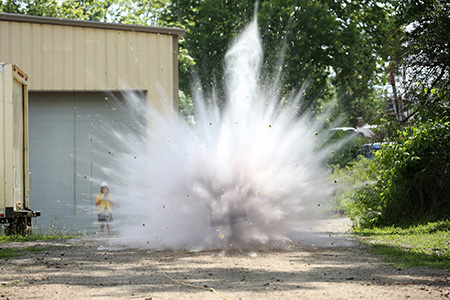 Missouri S&T will host a Blasters Training Seminar Jan. 8-10, 2020 at its Experimental Mine. Missouri S&T's Experimental Mine location will provide access to activities and demonstrations in underground workings and small-scale quarries, including magazine facilities.
Read More »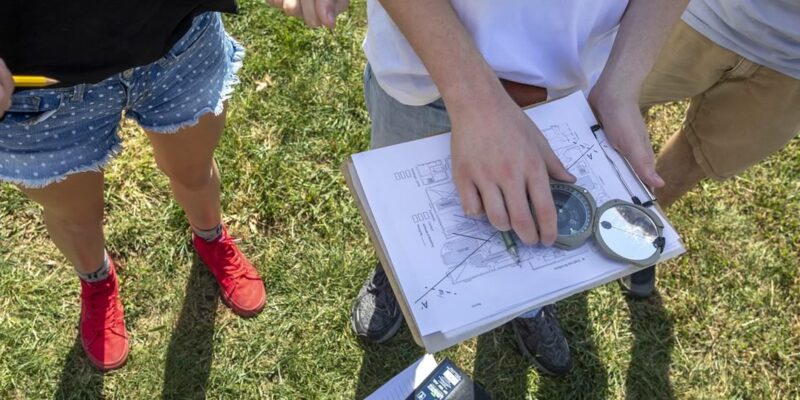 Missouri S&T students leave the university with more than a degree. They gain invaluable experience in leadership by bringing people together to solve issues on campus. Here's a look at what some organization presidents tell us they learned about leadership at S&T. Q: What does it mean to be an effective leader? Alyssa Goldkamp: To […]
Read More »