The Kummer Foundation Board of Directors at Missouri S&T recently welcomed two new members, Bipin N. Doshi, a retired chemical engineering executive, and Kathy Walker, managing director of a venture capital firm that specializes in early-stage technology.
Read More »
Missouri S&T will hold three commencement ceremonies this fall in the Gale Bullman Building, located at 10th Street and Bishop Avenue in Rolla. Ph.D. candidates will be honored during a ceremony at 6 p.m. Friday, Dec. 16. Bachelor's and master's degree candidates will be recognized during two ceremonies held at 10 a.m. and 3 p.m. Saturday, Dec. 17. Saturday's ceremonies are divided by discipline.
Read More »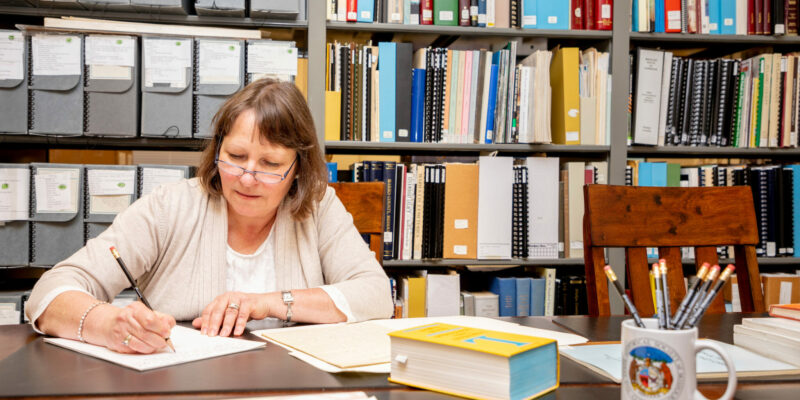 During World War I, Missouri was one of many states that established a defense organization to take over the duties of the National Guard, which had joined frontline military service. In her new book The Missouri Home Guard: Protecting the Home Front during the Great War, Missouri S&T historian Dr. Petra DeWitt examines this volunteer Home Guard's full role, including its ability to preserve patriotism and reduce opposition to the war.
Read More »
Joseph Dereberry, a nuclear engineering junior from Rolla, Missouri, will enter the U.S. Navy's Nuclear Propulsion Officer Candidate Program when he graduates from Missouri S&T.
Read More »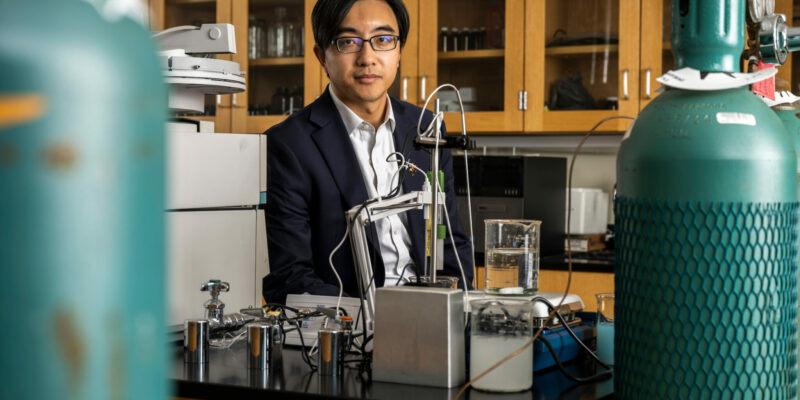 As climate change accelerates, scientists are investigating ways to lower carbon dioxide in the atmosphere. At Missouri S&T, researchers are developing solutions by turning CO2 into rock.
Read More »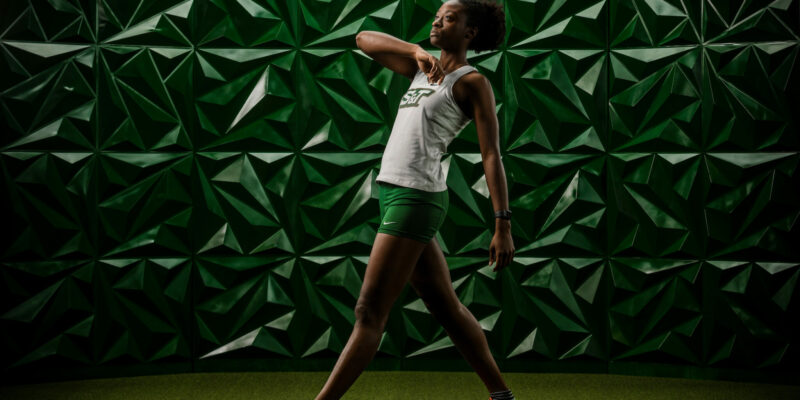 For the past two years, Annmarie Tyson has interned for the same company – Tyson Foods. And next spring, after graduating in five years with an undergraduate and graduate degree from Missouri S&T, she will finally join them full time.
Read More »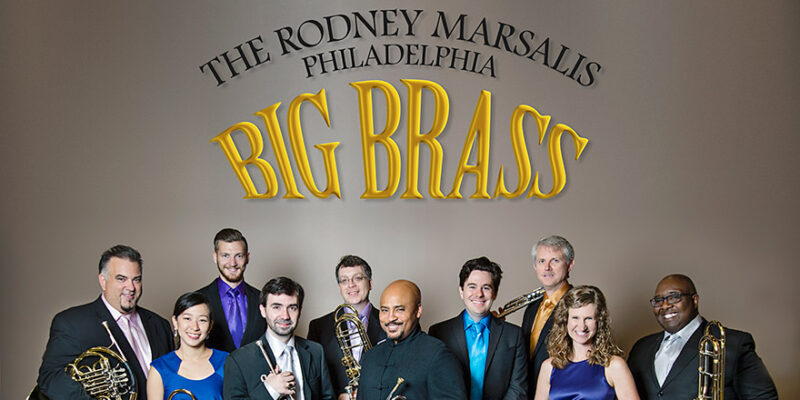 The Rodney Marsalis Philadelphia Big Brass ensemble will give a holiday concert at Leach Theatre this December.   
Read More »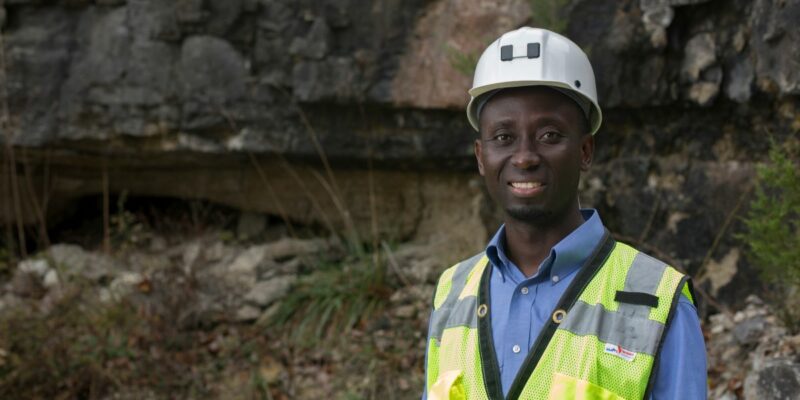 "The best practices we identified could be used anywhere." Dr. Kwame Awuah-Offei, chair of mining and explosives engineering at Missouri S&T, contributed to a National Academies committee report on gold mining in Virginia.
Read More »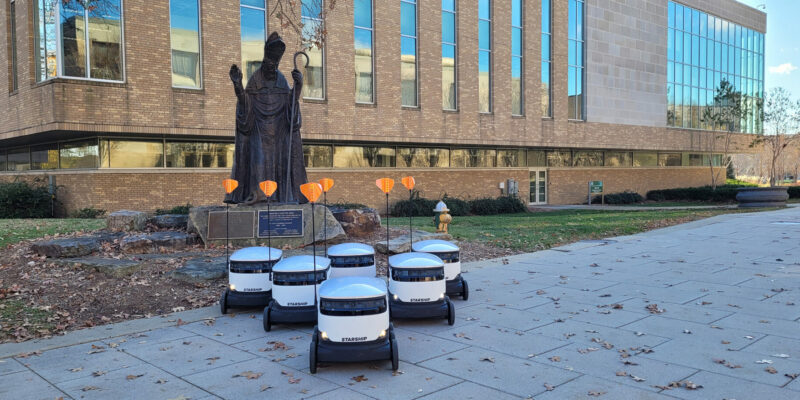 Starship Technologies rolled ­­out its robot food delivery service today on Missouri S&T's campus. The fleet of 16 autonomous, on-demand robots deliver from all campus eateries. 
Read More »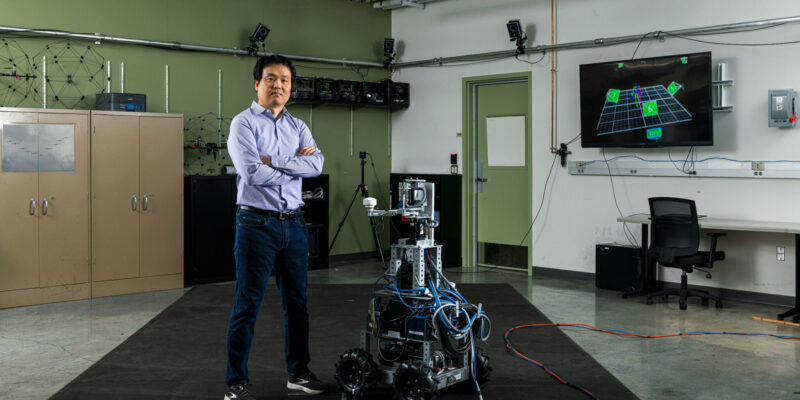 A new study by Missouri S&T researchers shows how human subjects, walking hand-in-hand with a robot guide, stiffen or relax their arms at different times during the walk. The researchers' analysis of these movements could aid in the design of smarter, more humanlike robot guides and assistants. "This work presents the first measurement and analysis […]
Read More »