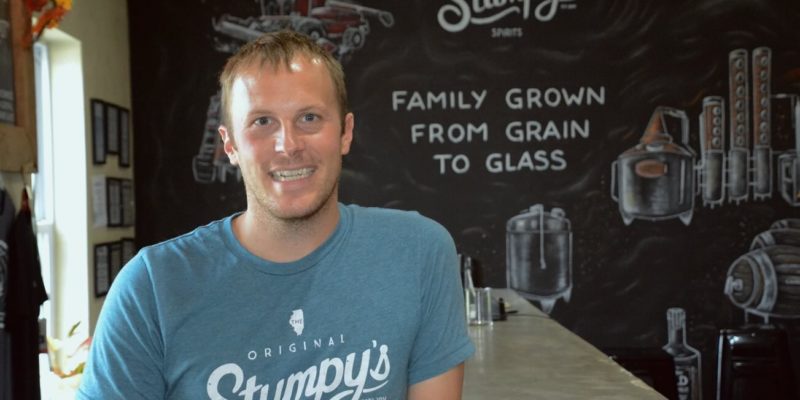 Adam Stumpf, ME'10, was focused on making bourbon, whiskey and vodka at his craft distillery when the coronavirus began to sweep across the United States. His wife and business partner, Laura, soon noticed that hand sanitizer was gone from store shelves. The Stumpfs had plenty of alcohol available, so why not convert the business from beverages to hand sanitizer? Stumpf says it was a no-brainer.
Read More »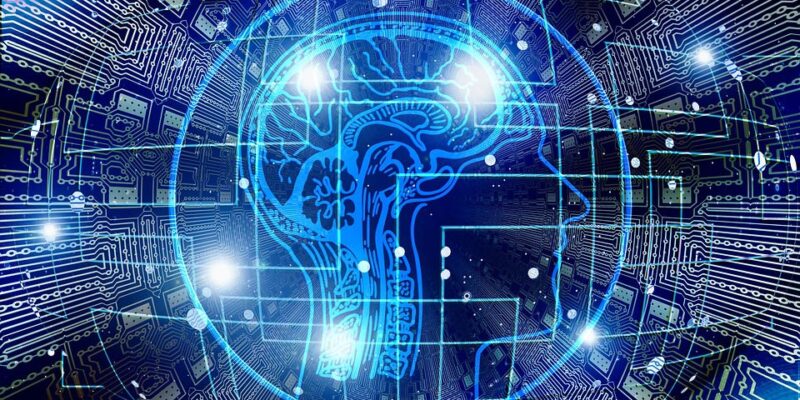 Most people encounter artificial intelligence (AI) every day in their personal and professional lives. Without giving it a second thought, people ask Alexa to add soda to a shopping list, drive with Google Maps and add filters to their Snapchat – all examples of AI use. But a Missouri University of Science and Technology researcher is examining what is considered evidence of AIs having a "mind," which will show when a person perceives AI actions as morally wrong.
Read More »
Five graduating students at Missouri University of Science and Technology were chosen as spring 2020 commencement speakers at Missouri S&T. In-person ceremonies have been postponed due to COVID-19 concerns, so the students will speak during a special virtual celebration. The virtual Celebration of Graduates will begin at 11 a.m. CDT Saturday, May 16, on Missouri […]
Read More »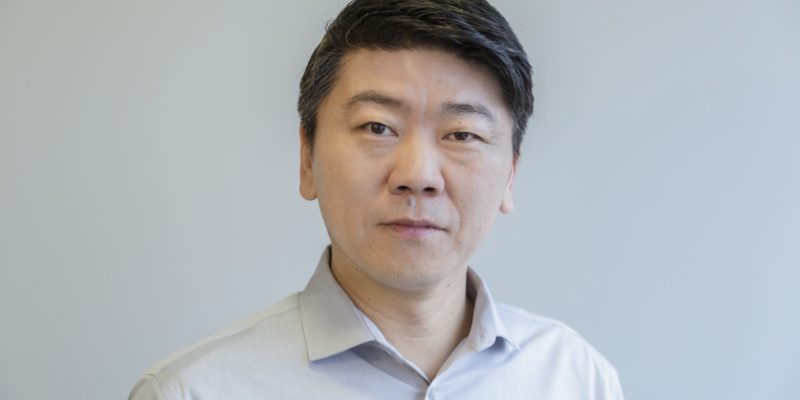 Dr. Hu Yang will begin his new role as chair of the chemical and biochemical engineering department at Missouri S&T on Aug. 1. Yang comes to Rolla from Virginia Commonwealth University (VCU) where he is the Qimonda Endowed Chair in chemical and life science engineering, biomedical engineering, and pharmaceutics. "Dr. Yang's experience in biochemical engineering […]
Read More »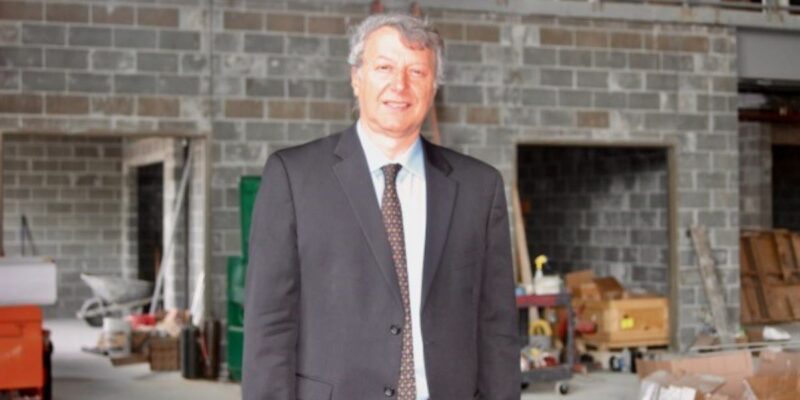 The Concrete Research Council of the American Concrete Institute (ACI) Foundation has recognized Dr. Kamal Khayat, the Vernon & Maralee Jones Professor of Civil Engineering and director of the Center for Infrastructure Engineering Studies, with the 2020 Robert E. Philleo Award. The award acknowledges Khayat's body of research, teaching, innovation and leadership related to high-performance concrete, and specifically his pursuit of knowledge transfer regarding the science, performance, design and testing standards of self-consolidating concrete (SCC).
Read More »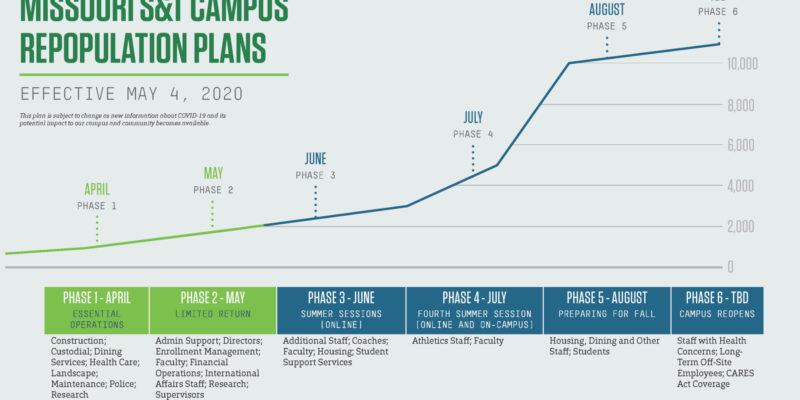 As Missouri S&T moves forward with its plan to hold classes on campus in the fall, many of the staff and faculty who have been working remotely will begin returning to campus in the coming weeks. This return will occur in stages based on a month-by-month plan developed by the university's Incident Command Team (ICT). […]
Read More »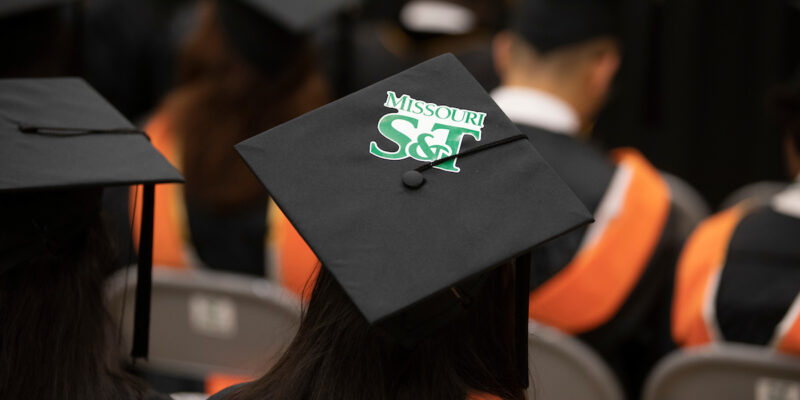 Missouri S&T invites the public to join a celebration of the achievements of its spring 2020 graduates during a virtual event in May. An in-person commencement ceremony for spring 2020 graduates will be held at a later date, and details will be shared when available.
Read More »
Missouri S&T theater students will present two evenings of online plays this May. The productions will include four newly written 10-minute plays from four national playwrights and will be performed via a live stream.
Read More »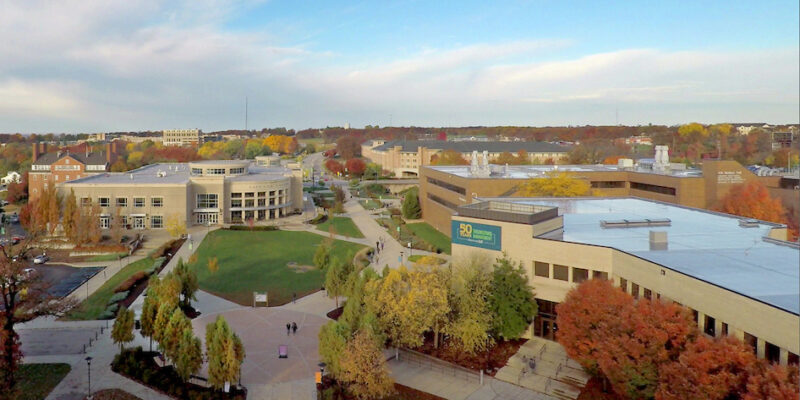 Missouri S&T plans to resume its on-campus residential program in the fall, while continuing to follow the recommended best-health practices to suppress the spread of COVID-19. Although planning is underway for the return of students to campus this fall, university officials are mapping out a phased approach for the return of the many faculty and […]
Read More »