A Missouri S&T student will spend most of his summer working at Argonne National Laboratory in DuPage County, Illinois.
Read More »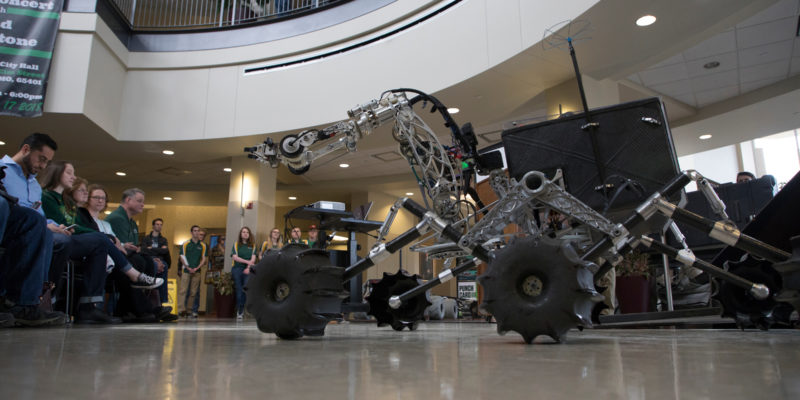 The world champion Mars Rover Design Team at Missouri S&T will defend its title this month in a competition designed to test the fundamentals of remote robotic travel and task completion using next-generation Mars rovers.
Read More »
After winning first place at a regional competition in April, the Steel Bridge Design Team from Missouri University of Science and Technology will travel to the 2018 National Student Steel Bridge Competition and put their bridge engineering and construction skills to the test. The competition will be held May 25-26 at the University of Illinois […]
Read More »
Missouri University of Science and Technology will host its 43rd annual Joe Miner Sports Camp May 29-June 1. The camp is designed for children entering grades three through eight in the fall of 2018.
Read More »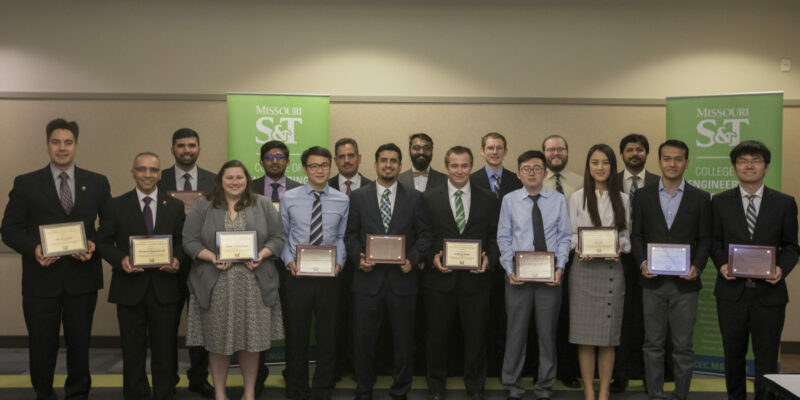 The College of Engineering and Computing at Missouri S&T is honoring 18 graduate students in recognition of their scholarly productivity and teaching excellence. Eight doctoral students representing six academic departments have been named CEC Dean's Ph.D. Scholars at Missouri S&T, while another 10 doctoral students affiliated with seven departments have been designated as inaugural Dean's Graduate Educators. Each student was recognized and honored at an end-of-semester campus reception on Thursday, May 10.
Read More »
Owen Smith, a 2017 physics graduate of Missouri S&T, has received a Fulbright scholarship grant to study in Russia from the J. William Fulbright Foreign Scholarship Board. Smith will be an English-language teaching assistant at a Russian university for the academic year from September 2018 to June 2019.
Read More »
Missouri S&T presented four Awards of Professional Distinction during spring commencement ceremonies held Saturday, May 12. The awards recognize the outstanding Missouri S&T graduates and friends of the university for professional achievement.
Read More »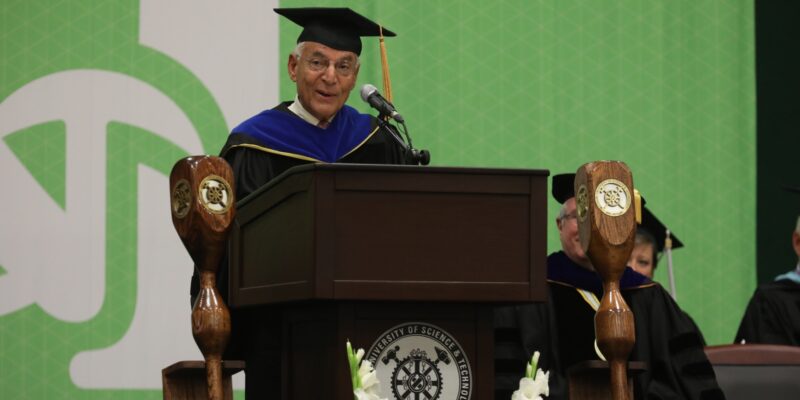 Dr. Farouk El-Baz, a geologist who played a leading role during NASA's Apollo space program in the 1960s, assured graduates that their degrees from Missouri S&T have prepared them for whatever they will encounter in their professional lives. El-Baz, director of the Center for Remote Sensing and research professor at Boston University, spoke during commencement ceremonies […]
Read More »
A new book released today (May 15, 2018), A&R Pioneers: Architects of American Roots Music on Record, provides the first full-length account of the men and women who shaped the creation of what is now known as American roots music.
Read More »
Three Missouri University of Science and Technology faculty are recipients of the spring 2018 Technology Acceleration Grants (TAG) offered by the office of technology transfer and economic development (OTTED).
Read More »