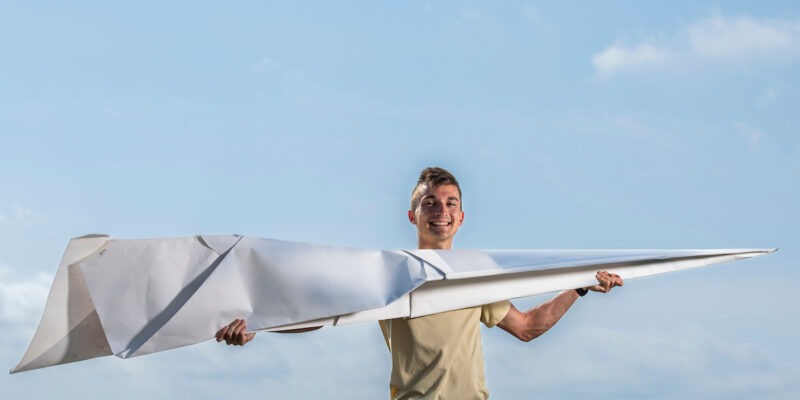 While his classmates crossed the graduation stage in Rolla, Dillon Ruble wound up his pitching arm at an international paper airplane contest halfway around the world.
Read More »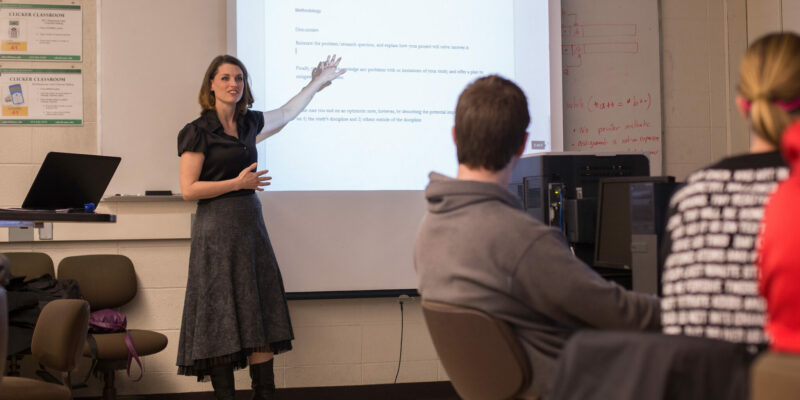 The sudden culture shock that comes with transitioning from high school studies to college is a challenge that many students face. To help students in introductory courses better succeed, Missouri S&T's English and technical communication department implemented a new early intervention pilot program for students struggling with coursework.
Read More »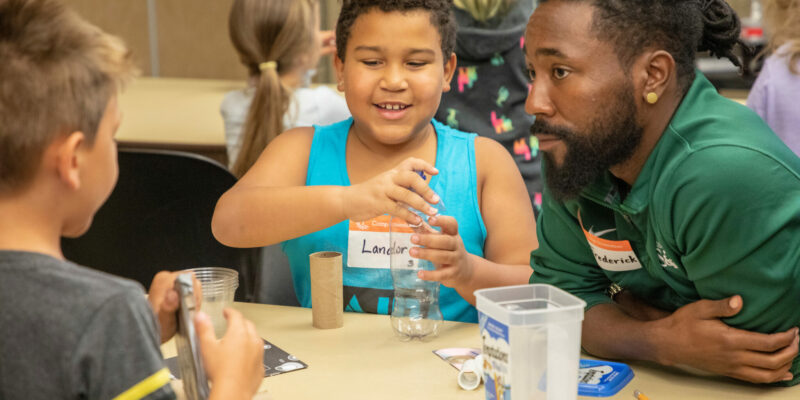 Registration is open for two additional summer day camps at S&T. Camp Invention is for students entering grades 2-6; Subsurface Engineering Day Camp is for those entering grades 8-12.
Read More »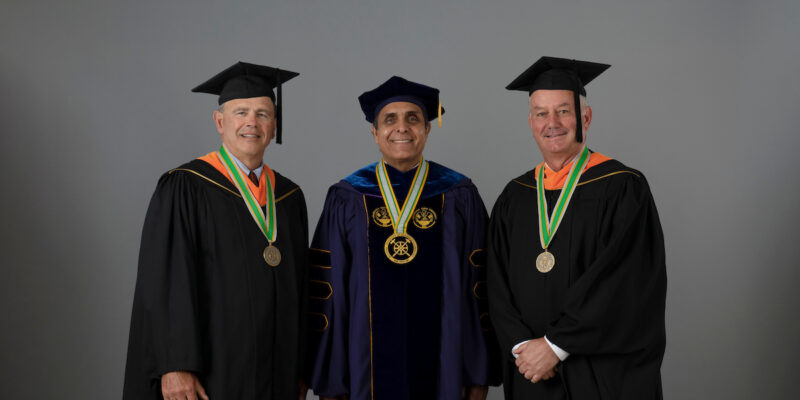 Missouri University of Science and Technology presented the Award of Professional Distinction to two alumni during a spring commencement ceremony held Saturday, May 14. The award recognizes outstanding Missouri S&T alumni for professional achievement.
Read More »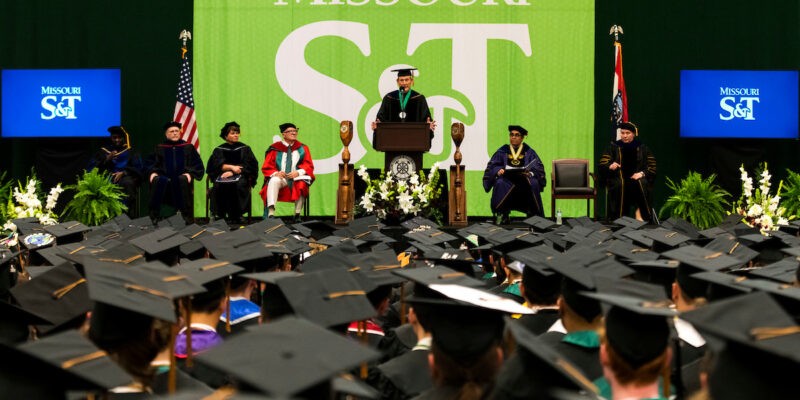 U.S. Sen. Roy Blunt, who has served Missouri in the Senate since 2010, and Ellis Short IV, a Missouri University of Science and Technology graduate and founder of Kildare Partners, delivered commencement addresses during three Missouri S&T graduation ceremonies last weekend.
Read More »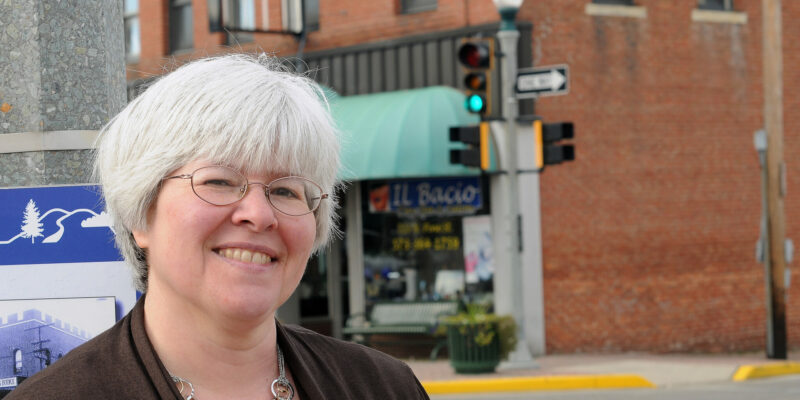 Dr. Suzanna Long, professor and chair of engineering management and systems engineering at Missouri University of Science and Technology, has been named dean of engineering at the University of Idaho in Moscow effective Aug. 1.
Read More »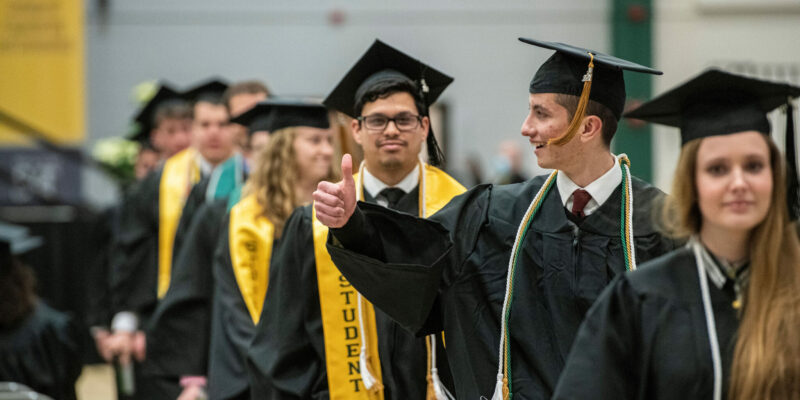 Missouri S&T is one of the nation's best universities for the money and tops in the state, according to Money's Best Colleges ranking. The ranking, released Monday, May 16, places Missouri S&T at No. 41 in the nation out of 623 colleges and universities included in the ranking. S&T also ranked 30th among public universities […]
Read More »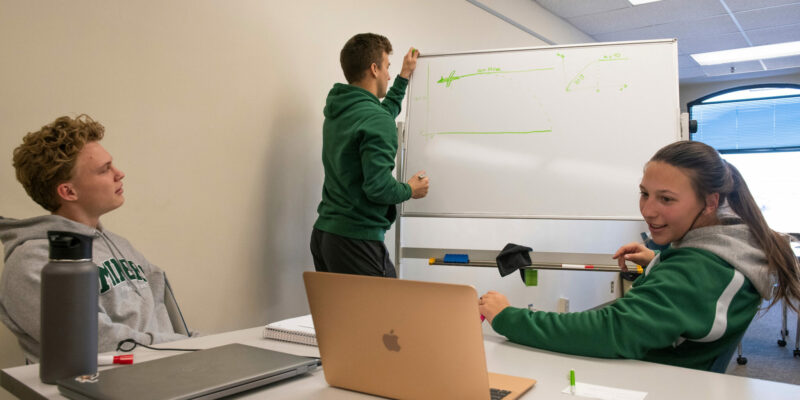 Missouri S&T is one of the nation's best public universities when it comes to career placement for its graduates, according to the Princeton Review's latest "Best Value Colleges" ranking, released April 26. Missouri S&T is ranked third among the nation's top public universities for best career placement. The ranking is based on student ratings of […]
Read More »
Nine Ph.D. students at Missouri S&T received dean's honors from the College of Engineering and Computing (CEC) during a campus ceremony today (Thursday, May 12). Three students received the Dean's Graduate Educator Award, which recognizes excellence in teaching by graduate students. Six other students received the Dean's Ph.D. Scholar Award, which recognizes scholarly contributions among […]
Read More »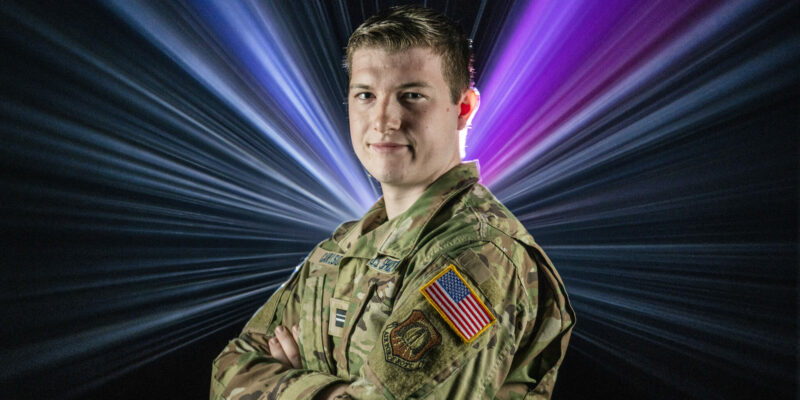 "Getting more involved in satellites will take computer science into a whole new spectrum," says Michael Carlson. He graduates Saturday with a bachelor's degree in computer science and will also be commissioned as a lieutenant in the U.S. Space Force, where he plans to specialize in cybersecurity.
Read More »