Missouri S&T's 150th anniversary history book now available as an e-book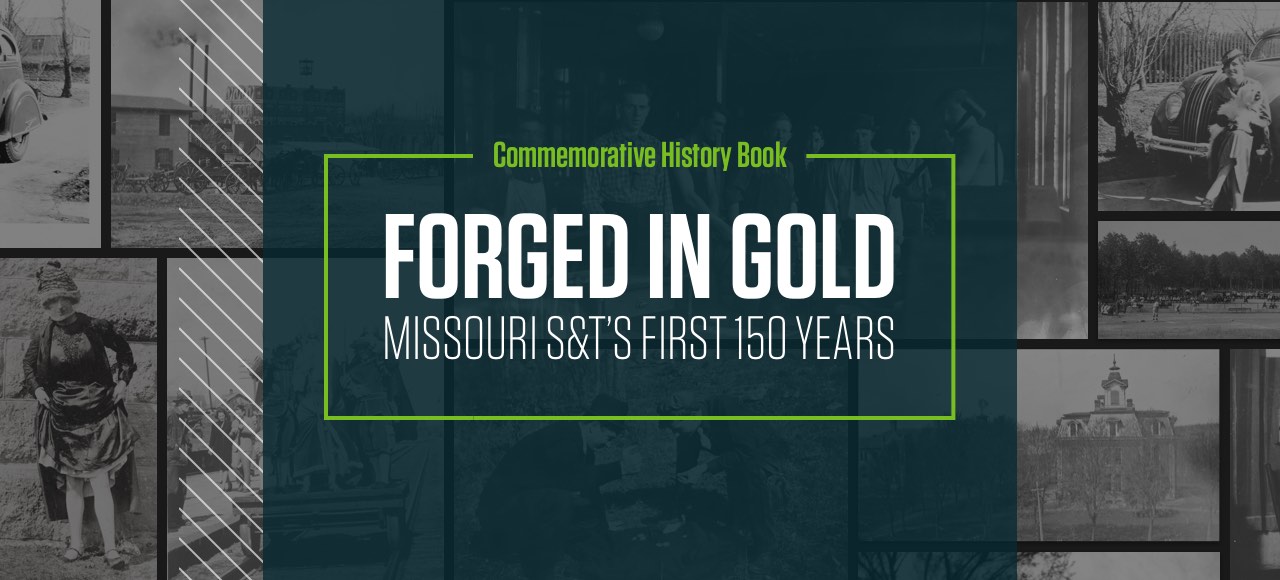 Missouri S&T's latest history book, Forged in Gold: Missouri S&T's First 150 Years, is now accessible to a wider audience with the release of a digital edition designed for tablets and mobile and other electronic devices.
Forged in Gold was written by Dr. Larry Gragg, Curators' Distinguished Teaching Professor emeritus of history and political science at Missouri S&T. The digital edition is now available for purchase from Amazon's Kindle store for $5.99. The hardcover edition remains available for purchase at the S&T Store for $49.99.
Forged in Gold tells the tale of Missouri S&T's 150-year history, from its "country academy" origins in the 1870s to its position today as "one of the nation's top technological research universities," as Gragg writes.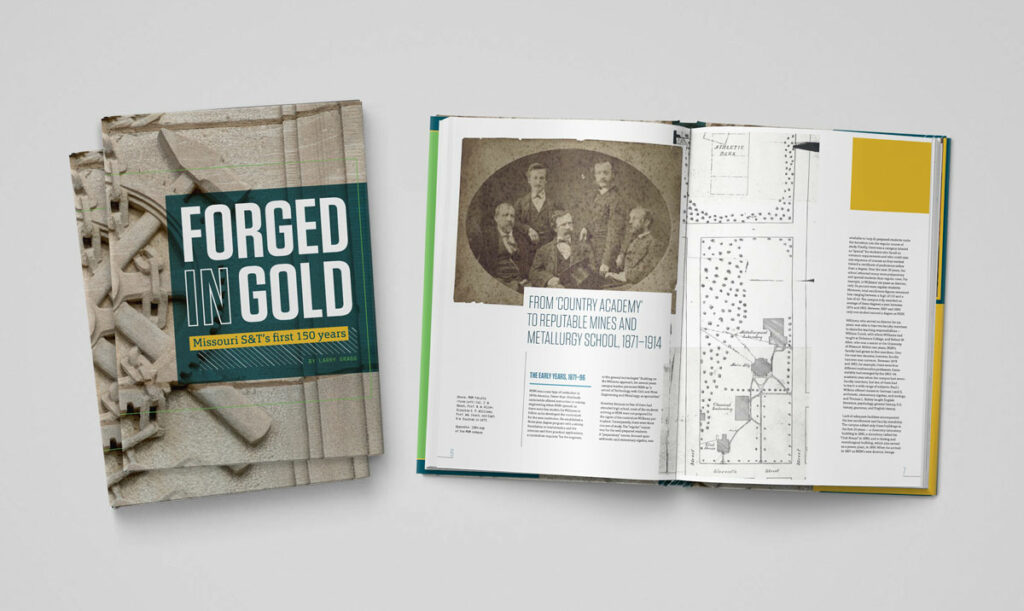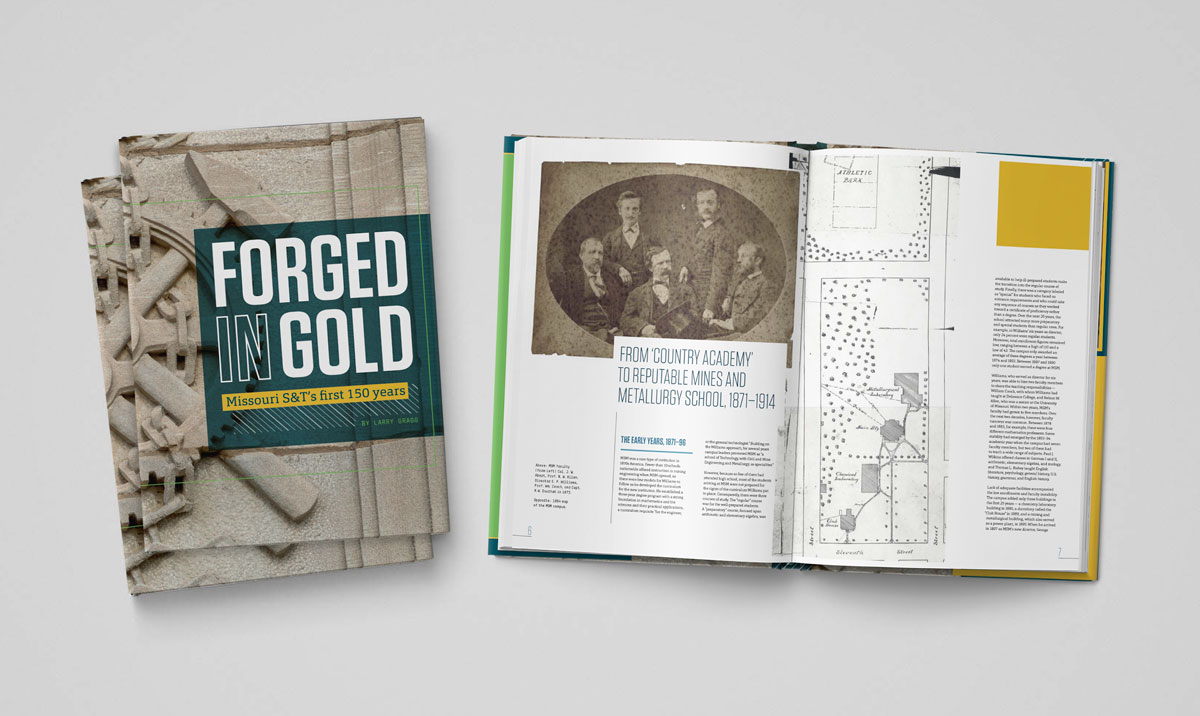 The book weaves iconic campus events and historical photos into a deeper narrative about the way the campus has shaped the world, from the post-Civil War Industrial Age to the space race and beyond. Drawing on historical documents, archived publications including local newspapers and university yearbooks, previous histories of the university, and dozens of interviews with alumni, students, faculty, staff and others, Gragg explores the backstories and history of Missouri S&T that portray this land-grant institution in a new light.
Missouri S&T was chartered in 1870 as the University of Missouri School of Mines and Metallurgy. Known more commonly as the Missouri School of Mines or MSM, it was one of the nation's first technological schools and the first mining school west of the Mississippi River. The first classes at MSM were held Nov. 6, 1871, in the Rolla Building, which still stands today as the oldest structure on campus.
With the creation of the University of Missouri System in the early 1960s, MSM was renamed the University of Missouri-Rolla, or UMR. In 2008, the name was changed to Missouri S&T to better reflect the institution's standing as a technological research university.
About Missouri University of Science and Technology
Missouri University of Science and Technology (Missouri S&T) is a STEM-focused research university of over 7,000 students. Part of the four-campus University of Missouri System and located in Rolla, Missouri, Missouri S&T offers 101 degrees in 40 areas of study and is among the nation's top 10 universities for return on investment, according to Business Insider. For more information about Missouri S&T, visit www.mst.edu.