Celebration of Nations is Sept. 23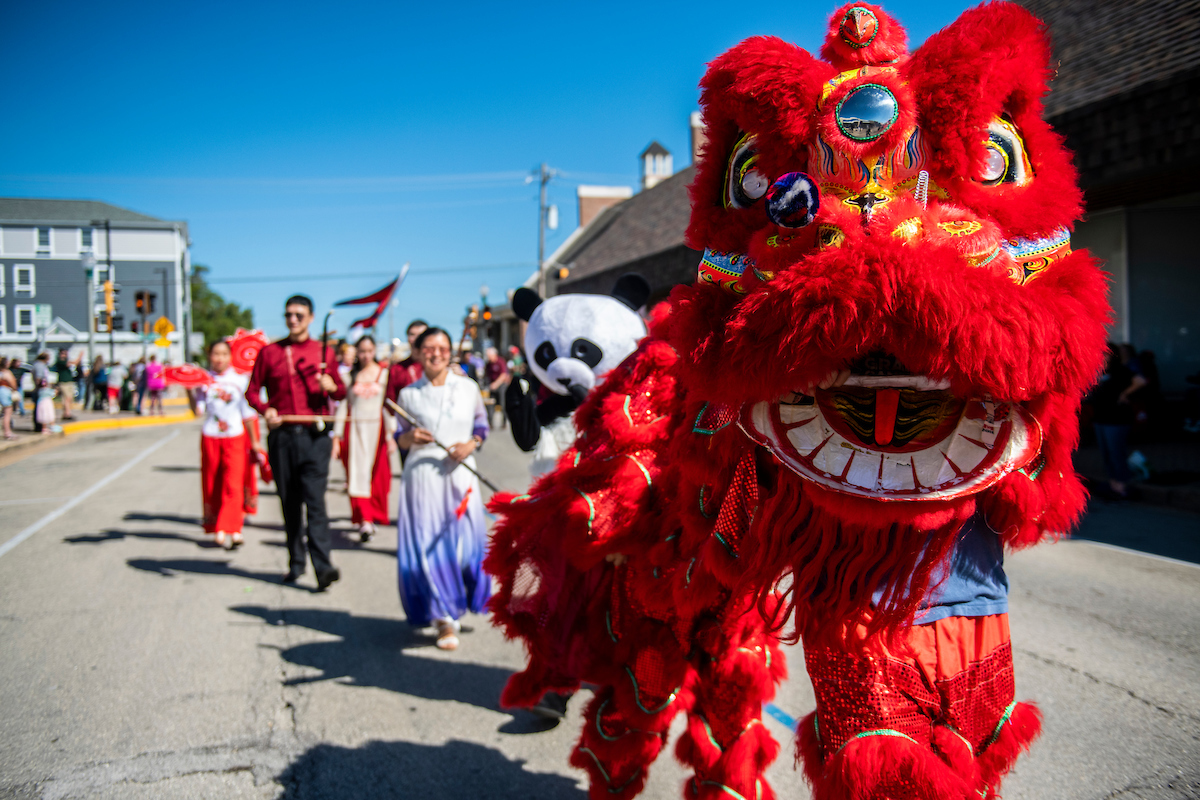 Celebration of Nations is back this September for the 14th year of honoring the vibrant cultural diversity at Missouri S&T and in the city of Rolla.
The celebration starts with the Parade of Nations at 11 a.m. Saturday, Sept. 23. This year the parade will start at the Castleman Hall parking lot on 9th Street, turn right onto Rolla Street, left at 7th Street, and left onto Pine Street. It will continue north along Pine Street to 11th Street, before heading down Oak Street and finishing past the Downtown Bandshell. A map of the route is available at nations.mst.edu/getinvolved/parade.
The parade will feature Missouri S&T's international students and community members carrying flags representing their home countries, as well as marching bands, local dignitaries, and the ever-popular camels. This year's parade will also feature mini-floats, designed around the theme "Wonders of the World."
Following the parade, the celebration will continue at the downtown bandshell and festival lots and will feature international foods, arts and crafts, and cultural displays. The Kummer Center for STEM Education will host an expanded family area with free hands-on activities for children of all ages.
Live entertainment will be featured at three stages, including the Rolla Bandshell, from noon-4 p.m. Highlights will include the "Celebrate Fashion" show, where international students model traditional dress from their home countries, and the "Celebrate Talent" show featuring performances from S&T students.
Celebration of Nations is a free, family-friendly event designed to celebrate international diversity, broaden cultural horizons and enrich the local community. For more information, please visit nations.mst.edu.
About Missouri University of Science and Technology
Missouri University of Science and Technology (Missouri S&T) is a STEM-focused research university of over 7,000 students. Part of the four-campus University of Missouri System and located in Rolla, Missouri, Missouri S&T offers 101 degrees in 40 areas of study and is among the nation's top 10 universities for return on investment, according to Business Insider. For more information about Missouri S&T, visit www.mst.edu.