Build a 'mini-float' for S&T Celebration of Nations parade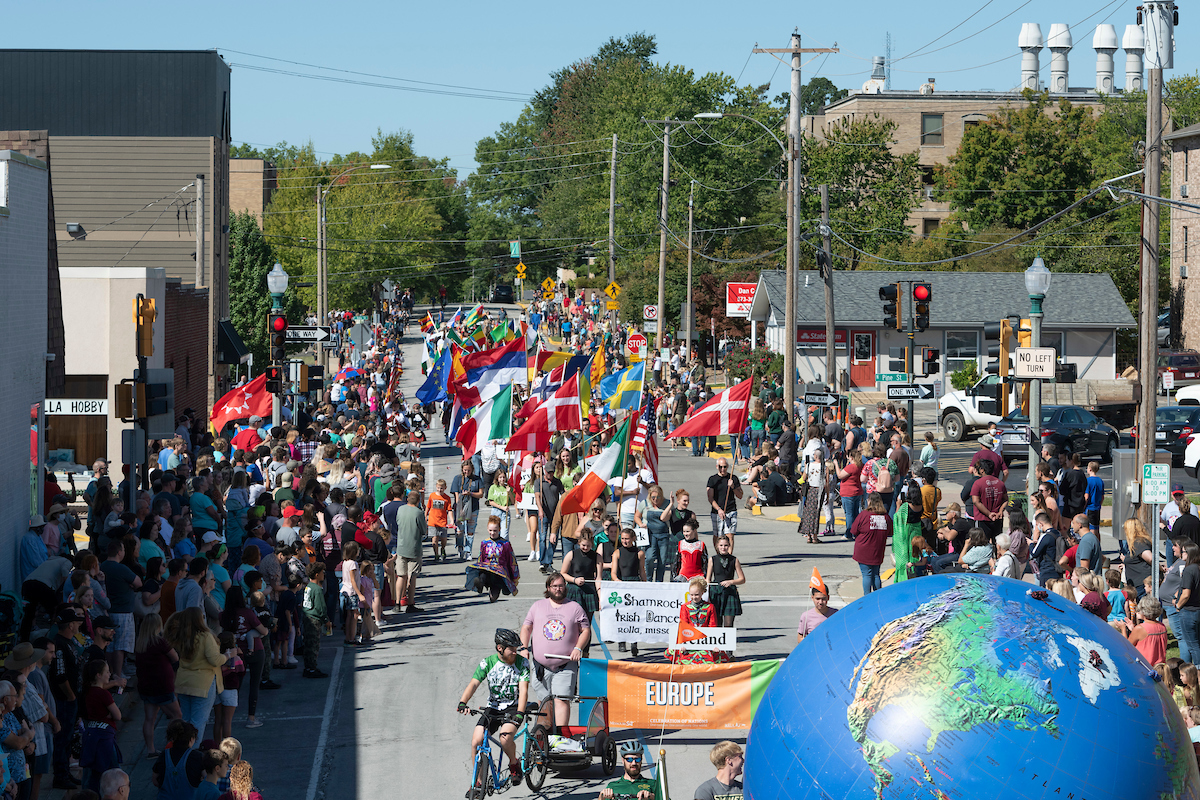 Missouri S&T will host the 14th annual Celebration of Nations on Saturday, Sept. 23, in downtown Rolla, and this year's celebration offers a new way for community members and local businesses to join in the fun.
The Kummer Vanguard Scholars program at Missouri S&T will host a mini-float competition that is open to the campus community as well as the Rolla community. Student organizations, campus departments, local K-12 schools and local businesses can participate in the parade and compete for prizes. The Mini-Float Competition is sponsored by Southern Bank.
Local businesses can also partner with an S&T student organization to help offset the cost of constructing the mini-float. Mini-float sponsorships start at $200. The sponsorship can be all cash or $100 in cash with $100 of in-kind services to help construct the mini-float. Sign up on the "Be a Sponsor" link at nations.mst.edu or contact program director Jeff Sandquist at sandquistj@mst.edu.
All floats must be pulled in the parade. They must represent the theme "Wonders of the World" and focus on an individual country or specific culture. Floats will be judged on the best representation of the theme, the best use of materials and artistic quality.
To participate, floats should be constructed on a child-sized wagon, cart or grocery cart on a maximum platform size of 4 feet by 6 feet. They can be no taller than 10 feet as measured from the ground up.
A $100 cash prize will be awarded to first-place winners in each of three categories: S&T student organizations, community organizations and K-12 schools (either individual schools or school organizations). Winning university departments and local businesses will receive a trophy and a certificate. The highest-scoring mini-float overall will receive the grand champion trophy.
The parade begins at 11 a.m. Saturday, Sept. 23. Participants will line up at 9:30 a.m. in designated parking lots by Castleman Hall on 10th Street in Rolla. After the parade, floats will be on display for public viewing at the Celebration of Nations festival.
While the mini-floats are on display, attendees can take part in a penny war vote to select the winner of the People's Choice Award. Voting will close at 3 p.m., and winners will be announced at 3:45 p.m. from the band shell stage. All proceeds from the People's Choice Awards voting will go to CASA of South Central Missouri.
For more information about the mini-float program, email ksp@mst.edu. Information about Celebration of Nations is available at nations.mst.edu.