S&T petroleum engineering professor wins international honor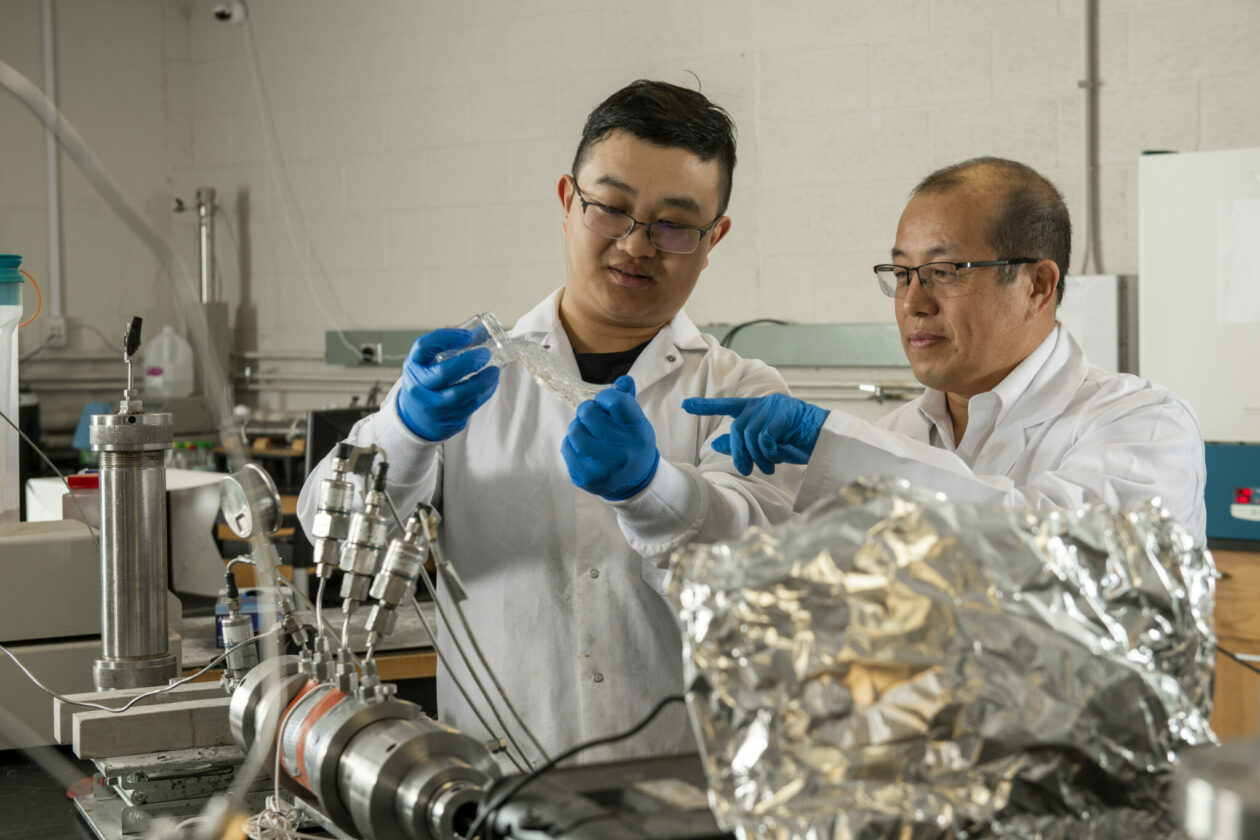 Dr. Baojun Bai, a longtime professor at Missouri S&T, was recently selected by the Society of Petroleum Engineers (SPE) for an honor that demonstrates he is one of the best at his craft in the world – the 2023 Distinguished Achievement Award for Petroleum Engineering Faculty.

This international award recognizes petroleum engineering faculty members' excellence in teaching and mentoring students, conducting research, and contributing to the petroleum engineering field in general. The SPE developed the award in 1981, and since 2005, only one member of the global organization has received the honor each year.

"I am thrilled to follow in the footsteps of an exceptional group of faculty members who have previously received this honor, and it feels wonderful to be recognized for my work and dedication to my students," says Bai, who serves as S&T's Lester Birbeck Endowed Chair of petroleum engineering. "I sincerely appreciate the support I have received from my students who work tirelessly on projects and publications, my collaborators, my industry partners, the funding agencies, the university and my family."

Bai has served as a faculty member at S&T since 2006. He started as an assistant professor and worked through the ranks, becoming a full professor in 2015.

Prior to S&T, he worked for one year as a postdoctoral fellow at California Institute of Technology for the university's chemistry and chemical engineering division. He also has experience as a consultant for ChemEOR, Inc., and as a petroleum engineer and laboratory director for PetroChina's Research Institute of Petroleum Exploration and Development (RIPED) in Beijing, China.

Bai earned a Ph.D. in petroleum engineering from New Mexico Institute of Mining and Technology, a Ph.D. in petroleum geology from China University of Geosciences, a master's degree in petroleum engineering from the Graduate School of RIPED in PetroChina, and a bachelor's degree in reservoir engineering from Daqing Petroleum Institute in Heilongjiang, China.

He has been published in over 260 peer-reviewed journal articles and delivered more than 150 presentations at national and international conferences. He is the creator of a particle gel for conformance control that has been used in over 10,000 wells and is now considered a standard technology for the industry.

For more information about Missouri S&T's petroleum engineering programs, visit ggpe.mst.edu.
About Missouri S&T
Missouri University of Science and Technology (Missouri S&T) is a STEM-focused research university of over 7,000 students. Part of the four-campus University of Missouri System and located in Rolla, Missouri, Missouri S&T offers 101 degrees in 40 areas of study and is among the nation's top 10 universities for return on investment, according to Business Insider. For more information about Missouri S&T, visit www.mst.edu.