Missouri S&T names Shelley D. Minteer founding director of the Kummer Institute Center for Resource Sustainability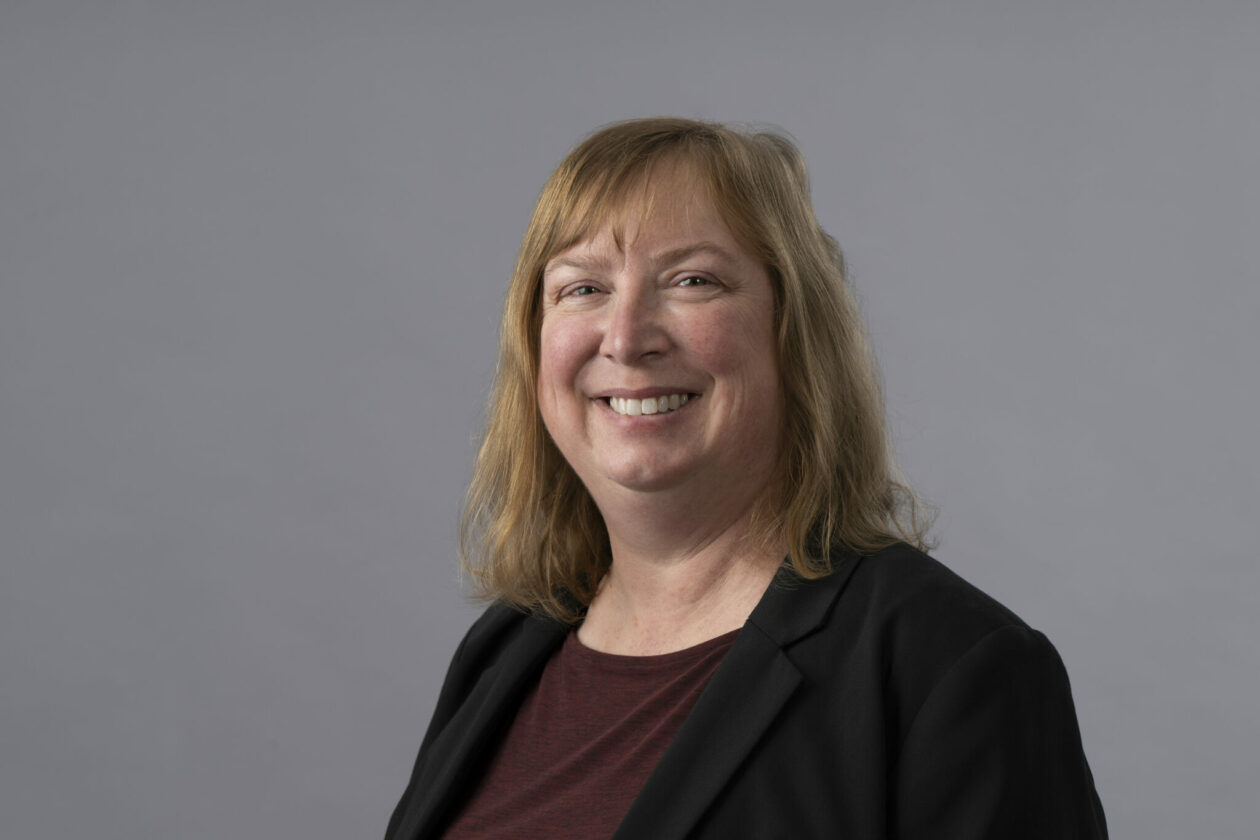 Dr. Shelley D. Minteer, the Dale and Susan Poulter Endowed Chair of Biological Chemistry at the University of Utah, has been appointed founding director of the Kummer Institute Center for Resource Sustainability at Missouri University of Science and Technology. Minteer is an expert in energy storage and conversion and on the electrification of chemical manufacturing, a process known as electrosynthesis. She will begin her new duties Oct. 1.
As director, Minteer will develop the center's vision and strategic plan in accordance with its mission to decrease the footprint of mineral and fuel extraction, increase access to clean drinking water, and leverage regional resources for resilient energy, water, and materials use, including critical minerals, such as cobalt, lithium and nickel, which play a major role in the development of renewable energy and key clean energy technologies. She will also be responsible for maximizing the capabilities and expertise of S&T's faculty to strengthen the collaboration with industrial partners and research centers beyond S&T.
The center was founded to support research that addresses critical issues in alignment with the vision of the Kummer Institute for Student Success, Research and Economic Development at Missouri S&T. Late St. Louis entrepreneur Fred Kummer, a Missouri S&T graduate, and his wife June, donated $300 million to Missouri S&T in October 2020. Their donation is the largest single gift ever to any public or private university in Missouri and one of the largest to any university.
"Fred and June Kummer understood that resource sustainability would only become more critical in nearly all entrepreneurial endeavors," says Dr. Kamal Khayat, vice chancellor for research and innovation and the Vernon and Maralee Jones Professor of Civil Engineering. "Dr. Minteer shares the sense of urgency regarding our resources. Throughout her remarkable career, she has pushed herself, her colleagues and her students to reject traditional silos and instead take a holistic look at the impact of how we use our resources, which enables her to work at a systemic level. I am thrilled to welcome her to S&T."
Minteer says the importance of the center's mission, coupled with the opportunity to integrate what are often disparate elements in the field of sustainability, are two factors that inspired her to join S&T.
"I'm excited by the opportunity to lead a research center that takes an all-encompassing approach to how we can best manage our most valuable resources," says Minteer. "Sustainability is a theme that runs through water quality and availability, wastewater treatment, energy, mining, and the electrification of the chemicals industry, but in most institutions work in those areas is done separately, in silos. The Kummer Institute Center for Resource Sustainability stands alone in its commitment to bringing currently disparate elements and expertise together. That will provide us with a big-picture vantage point from which to address big challenges that are going to be increasingly important in the not-so-distant future."
Minteer earned a Ph.D. in analytical chemistry from the University of Iowa in 2000 and a bachelor's degree in chemistry from Western Illinois University in 1995. The author of more than 450 journal articles who has presented at conferences around the world, Minteer began her teaching and research career in 2000 as an assistant professor of chemistry at Saint Louis University, where she also had an appointment in biomedical engineering. In 2011 she joined the University of Utah as a Utah Science Technology and Research Initiative (USTAR) Professor of Chemistry and Materials Science and Engineering leading the USTAR Alternative Energy Cluster. In 2020 she was named director of the NSF Center for Synthetic Organic Electrochemistry at the University of Utah; she became a Distinguished Professor of Chemistry at the University of Utah in 2022.
In addition to academic and administrative duties at the University of Utah, Minteer leads a research group that works at the interface of electrochemistry, biology, synthesis, and materials chemistry. Its mission is to address challenges and provide solutions in the areas of catalysis, wastewater treatment, fuel cells, sensing, and energy storage.
Minteer has been a leader in many professional associations, including vice president of the International Society of Electrochemistry, an elected board of directors member of the Electrochemical Society, and editor-in-chief of the American Chemical Society Au journals. She is a fellow of the American Association for the Advancement of Science, the Royal Society of Chemistry, and the International Society of Electrochemistry. In 2021 she was named to The Analytical Scientist Power List of Top 100 Most Influential People in Analytical Science. She is a recipient of many awards and honors, including the Utah Innovation Award for Early Stage Innovation in the Mechanical, Chemical, and Manufacturing Category, the Charles N. Reilley Award of the Society of Electroanalytical Chemistry, the Grahame Award of the Electrochemical Society, the Bruno Breyer Medal of the Royal Australian Chemical Institute, the Bioelectrochemistry Prize of the International Society of Electrochemistry, the University of Utah Distinguished Research Award, Missouri Inventor of the Year Award, and the University of Utah Perry Teaching Award.
The Center for Resource Sustainability is one of four research centers established through the Kummer Institute. The others are the Center for Advanced Manufacturing, the Center for Advanced and Resilient Infrastructure, and the Center for Artificial Intelligence and Autonomous Systems.
About Missouri University of Science and Technology
Missouri University of Science and Technology (Missouri S&T) is a STEM-focused research university of over 7,000 students. Part of the four-campus University of Missouri System and located in Rolla, Missouri, Missouri S&T offers 101 degrees in 40 areas of study and is among the nation's top 10 universities for return on investment, according to Business Insider. For more information about Missouri S&T, visit www.mst.edu.