Missouri S&T hosts national discussion on critical minerals crisis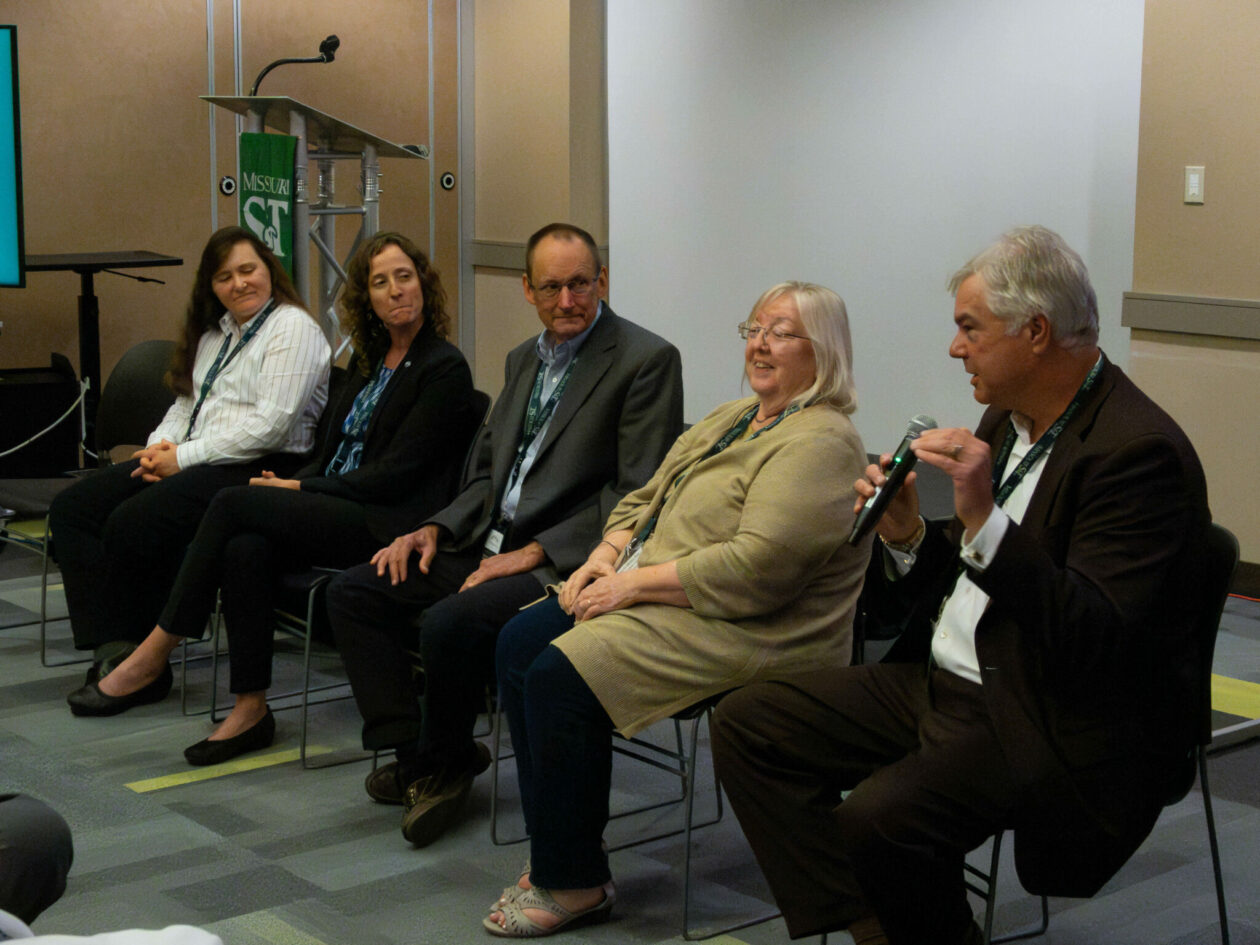 For over 150 years, Missouri S&T has been a leader in the field of mineral recovery, and that continued to be the case last week when the university hosted the third annual Resilient Supply of Critical Minerals national workshop.

The workshop, which was held Aug. 9-10 and funded by the National Science Foundation, brought in 128 attendees in person and another 90 online. In its first two years, the workshop was fully remote due to COVID-19 precautions.

"The workshop series brings together stakeholders from vastly different backgrounds who otherwise rarely cross paths," says Dr. Marek Locmelis, an associate professor of geology and geophysics at S&T and faculty fellow in research and innovation. "We had many fruitful discussions between academics, industry visitors and representatives from federal- and state-level agencies that kickstarted collaborations to increase critical mineral supply chain resilience."
Topics covered at the workshop included the potential for mining critical minerals in the United States, mineral processing and recycling, critical mineral policies, and resource sustainability. Multiple keynote speakers covered these topics, as did other experts who delivered oral presentations.

Critical minerals are necessary for countless devices that most people consider important for their everyday life, Locmelis says. For example, indium is necessary for screens on cell phones and televisions, gallium is used for Wi-Fi and Bluetooth, and electric vehicles require multiple critical minerals, including lithium, cobalt and manganese.

The two-day event also featured breakout sessions, an expert panel on workforce development, poster presentations and a dinner at the Missouri S&T Experimental Mine. The day after the workshop, 20 participants visited the Doe Run Company's Brushy Creek Mine in Reynolds County, Missouri.

Several Missouri S&T departments assisted with this workshop. Co-organizers from S&T include:
Locmelis, who served as the workshop chair
Dr. Alanna Krolikowski, assistant professor of history and political science
Dr. Mahelet Fikru, associate professor of economics
Dr. Michael Moats, chair of materials science and engineering
Dr. Kwame Awuah-Offei, chair of mining and explosives engineering
Dr. Lana Alagha, associate professor of mining engineering
Dr. Mark Fitch, associate professor of civil, architectural and environmental engineering
Shelby Clark, Ph.D. student in geology and geophysics
Planning for next year's national workshop is already underway, Locmelis says.

"Missouri S&T is uniquely positioned to host this annual workshop due to the variety of academic programs and experts we have on campus who are connected to the critical minerals supply chain," Locmelis says. "The critical minerals crisis is not something our country will solve overnight, but we will continue to address this issue at S&T with this workshop and our ongoing research. We will take what we learned at this year's workshop and continue to make headway toward developing a strong supply of critical minerals for the United States' needs."
About Missouri S&T
Missouri University of Science and Technology (Missouri S&T) is a STEM-focused research university of over 7,000 students. Part of the four-campus University of Missouri System and located in Rolla, Missouri, Missouri S&T offers 101 degrees in 40 areas of study and is among the nation's top 10 universities for return on investment, according to Business Insider. For more information about Missouri S&T, visit www.mst.edu.