Missouri S&T hosts GUST students for summer program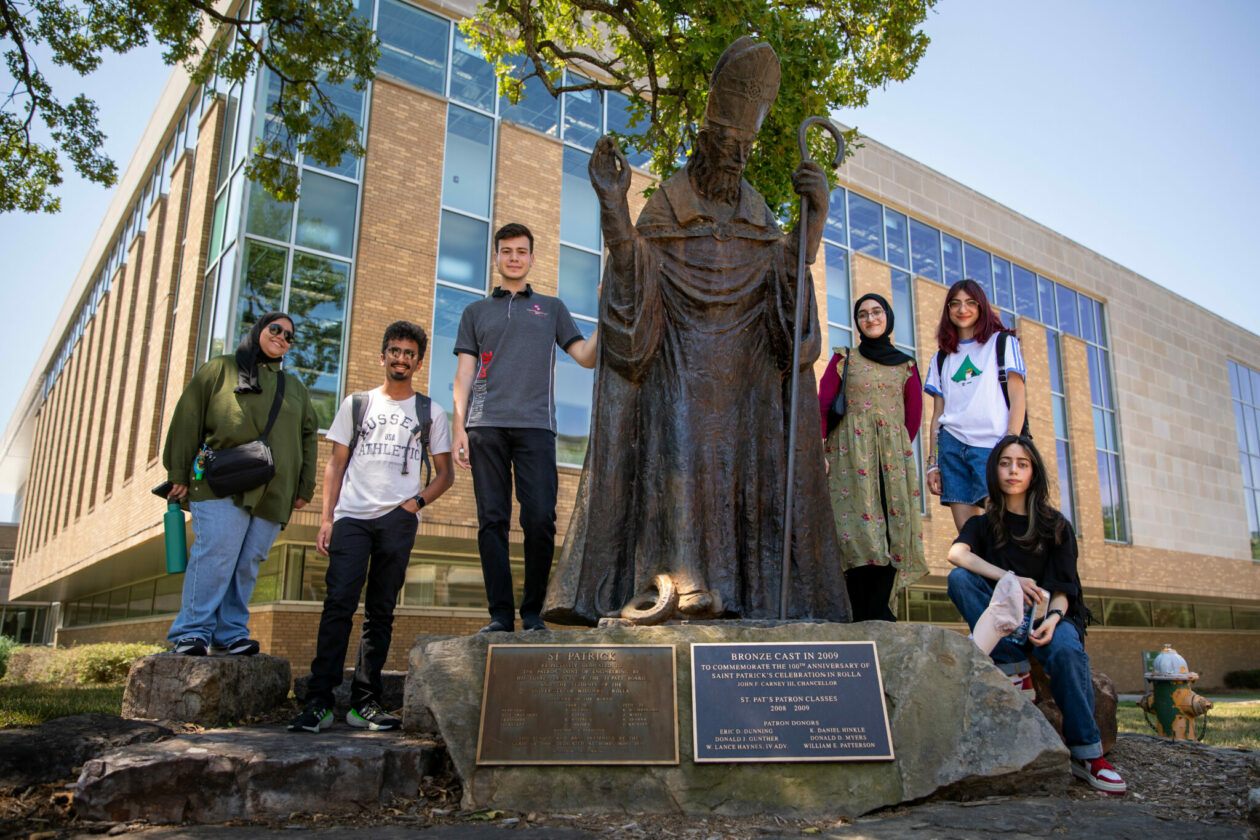 Six undergraduate students from Gulf University for Science and Technology in Kuwait recently lived on the campus of Missouri S&T for a month-long summer program and gained experiences similar to many American college students.

"We enjoyed taking part in several new experiences throughout our time in the United States," says Abdulaziz Malallah, a senior in visual communication. "This was my first time living away from my family, and I was able to grow as a person and become more independent. I gained some important life skills and had a positive experience."

While at Missouri S&T, the students completed an American history course with Dr. Petra DeWitt, associate professor of history and political science, and an energy engineering and economics course with Dr. Joseph Smith, professor of chemical and biochemical engineering.

"Both professors were respectful and welcoming," says Farah Kaafarani, a junior in visual communication. "They made efforts to include our cultures into their lectures and truly cared about our learning experiences."

Hiba Khan, a junior in computer science, expressed similar feelings.

"I didn't expect to enjoy the American history course as much as I did," she says. "Our professor was wonderful at storytelling and kept everyone engaged.

"Then, in our course with Dr. Smith, we covered some fascinating topics related to energy policies and resources."

The students toured multiple S&T facilities while in the U.S., such as the Missouri S&T Nuclear Reactor, Solar Village and the Wind Hazard Mitigation Laboratory, which can simulate natural hazards.

They also visited multiple destinations for the region and traveled to St. Louis, where Six Flags was a favorite attraction.

Locally, the students enjoyed Maramec Spring Park and being outside in nature.

"There is nothing in Kuwait quite like Maramec Spring," says Kaafarani. "It would be easy to spend the entire day there enjoying its beauty."

Other stops for the group included Lane Springs, Meramec Caverns, a local skating rink, an escape room, the Missouri Botanical Gardens, a St. Louis Cardinals baseball game and the St. Louis Zoo, among other destinations.

Malallah, Kaafarani and Khan agree they missed their family and Kuwaiti food, but they still enjoyed the summer program.

"We were able to do some video calls with our families, which helped," Khan says. "We also found some halal food options at restaurants and did some of our own cooking.

"The Missouri S&T staff also gave us some great assistance and resources that made us feel welcome, and we appreciated the support of the local Islamic community as well."

Other students who were part of the GUST summer program include Farah Al-Bader, a junior in computer science; Rayan Alebrahim, a senior in visual communication; and Mohammad Alaskandarani, a senior in computer science.

For more information about Missouri S&T's partnership with GUST, visit cec.mst.edu/gust-partnership.
About Missouri S&T
Missouri University of Science and Technology (Missouri S&T) is a STEM-focused research university of over 7,000 students. Part of the four-campus University of Missouri System and located in Rolla, Missouri, Missouri S&T offers 101 degrees in 40 areas of study and is among the nation's top 10 universities for return on investment, according to Business Insider. For more information about Missouri S&T, visit www.mst.edu.