Missouri S&T student-designed satellite to launch in early 2024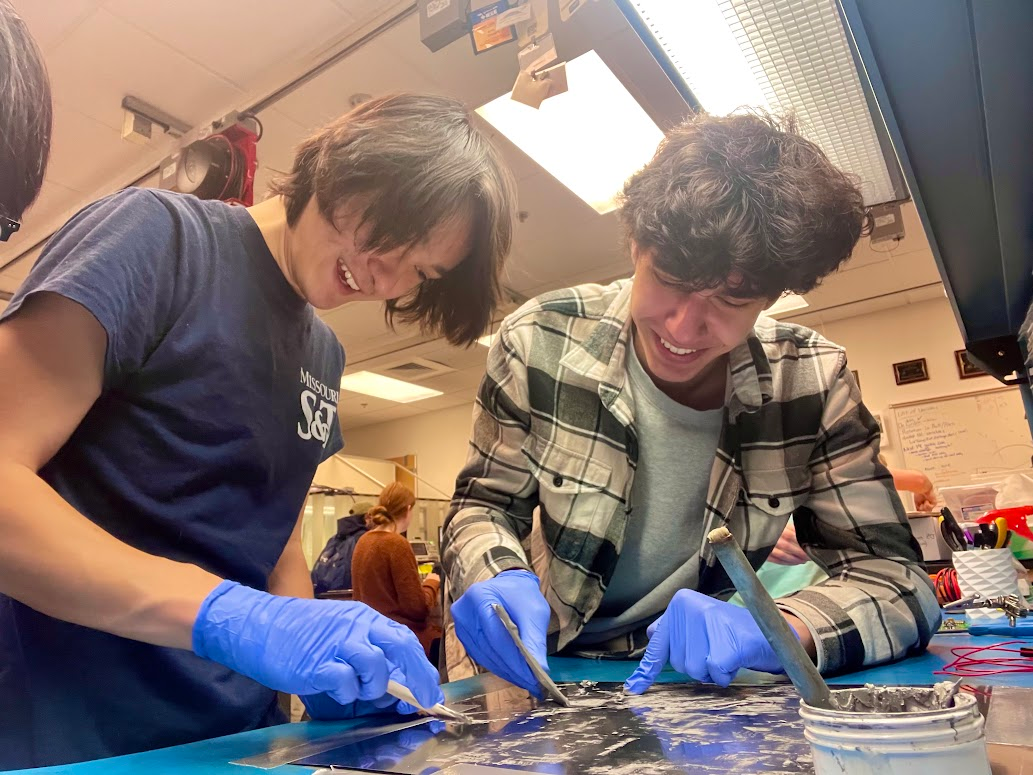 Students from Missouri S&T's Satellite Research Team have taken steps for years toward having a satellite orbit the Earth, and their efforts will soon pay off with a giant leap.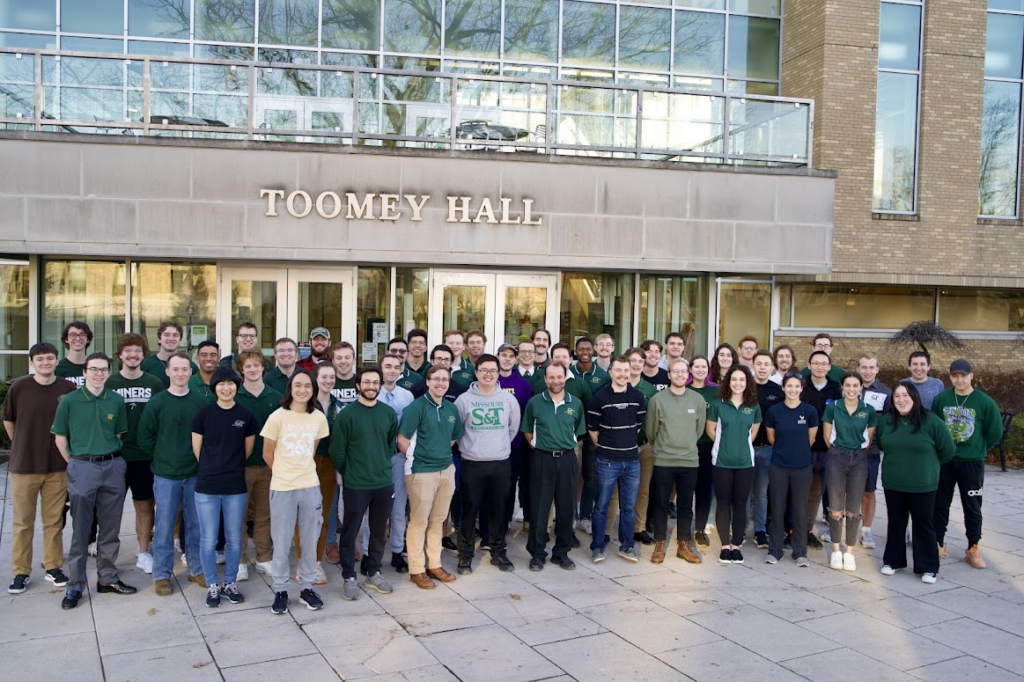 On Feb. 1, 2024, the team, advised by Dr. Hank Pernicka, Curators' Distinguished Teaching Professor of aerospace engineering, is set to have a satellite launched into space via SpaceX's Falcon 9 rocket.

"This project has been several years in the making, and the entire team is thrilled to see it finally coming to fruition," Pernicka says. "The team first began working on this in 2016 and made great progress, but this was later slowed due to COVID-19."

The S&T team refers to this initiative, which is part of NASA's Undergraduate Student Instrument Project, as the Multi-Mode Mission, or M³.

Drake Beaman, a junior in aerospace engineering from Pleasant Hill, Missouri, who is the project's chief engineer, says the focus of the project will be to test an experimental thruster in space on the team's small, cube-shaped satellite. This thruster was developed in the Missouri S&T Advanced Plasma Lab in partnership with Froberg Aerospace.

Beaman says there will be multiple steps for the satellite's mission.

First, the satellite will be launched. Then, it will spend about a week getting acclimated to zero gravity and the vacuum of space. After that, it will spend the next day or two completing processes already pre-planned and set into motion by the S&T team prior to its rocket ride.

"This will be a technology demonstration in which we use different methods of propulsion for the satellite," he says. "It will have chemical and electric components and will be fed a liquid propellant. The thruster will be fired in the vacuum of space, with zero gravity, for five 30-second bursts."

The satellite's data will then be sent to Iridium Communications, which specializes in satellite communications, and then transferred to the S&T team.

After that, the satellite will continue to stay in low-Earth orbit for the next several years. Beaman says federal regulations currently allow for this type of satellite to remain in space for up to 25 years before its design will eventually lead to it being burned up in the Earth's atmosphere.

Emily Doddemeade, a senior in aerospace engineering from Highlands Ranch, Colorado, who is project manager for M³, says this project would not be ready liftoff without the expertise of students from a variety of majors.

"It's amazing to consider how many moving parts and disciplines are involved in something like this," she says. "You really have to take a systems engineering perspective for this instead of thinking about just one major. I have learned so much with my experiences on the team."

Some examples of the different areas to consider include the satellite's electrical components, its general design, the necessary coding and the propulsion system, she says.

Another upcoming launch

After the M³ project concludes, the team will have another project in its final stages to complete, which has been in the works for about a decade.

For this project, which is part of the Air Force Research Laboratory's University Nanosatellite Program, the team plans to launch a pair of satellites within the next two years.

The satellites are named the Missouri-Rolla (MR) Satellite and the Missouri-Rolla Second Satellite (MRS), and the project is referred to as MR and MRS SAT.

"These will be larger satellites than for M³," says Collin Gentry, a Ph.D. student in aerospace engineering from St. Joseph, Missouri. "The satellites will allow us to collect data related to proximity operations. Both satellites will be in close formation, with one circling the other. MR SAT will take images of MRS SAT, which will serve as a mock target and provide positioning data."

Over time, Gentry says the solar-powered satellite couple will drift apart, and both satellites will eventually be destroyed by the Earth's atmosphere as well. However, until that time, the team will continue to receive the satellites' data.

For more information about the Satellite Research Team, email msat@mst.edu.
About Missouri S&T
Missouri University of Science and Technology (Missouri S&T) is a STEM-focused research university of over 7,000 students. Part of the four-campus University of Missouri System and located in Rolla, Missouri, Missouri S&T offers 101 degrees in 40 areas of study and is among the nation's top 10 universities for return on investment, according to Business Insider. For more information about Missouri S&T, visit www.mst.edu.