Meet a few of Missouri S&T's Kummer Vanguard Scholars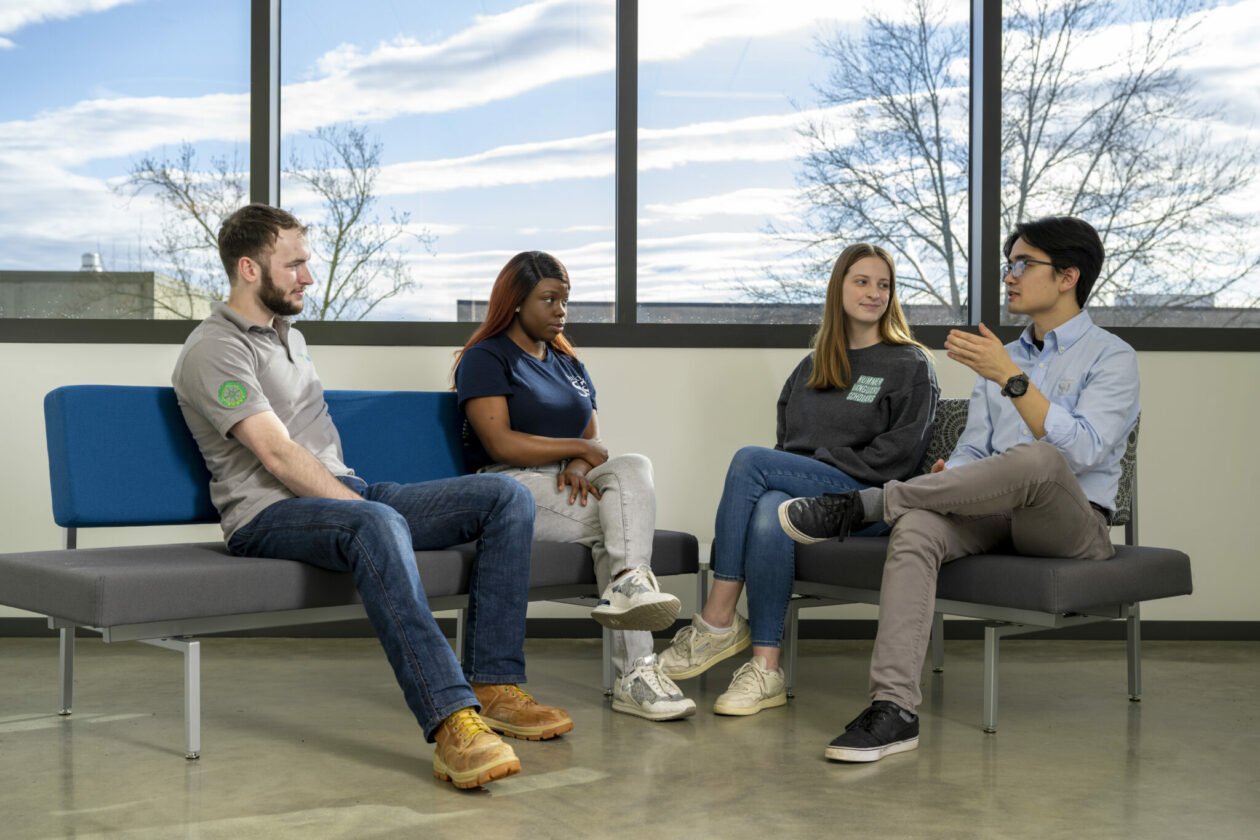 This August, 1,180 of the students who start the semester at Missouri University of Science and Technology – including nearly 400 first-year students – will be recipients of Kummer Vanguard Scholarships and participants in a program that provides learning opportunities beyond the classroom with an emphasis on entrepreneurship, social responsibility, research, design and build, and leadership.
The Kummer Vanguard Scholars program is one of the many initiatives supported through the $300 million gift made to the university in 2020 by June Kummer and her late husband, Fred S. Kummer, a Missouri S&T graduate. Now in its third year, the program awards each Kummer Vanguard Scholar between $1,000 and $3,000 per year for up to three years.
"I'm proud to be a part of an amazing team that includes professionals from across S&T who are passionate about the power of student engagement," says Dr. Rachel Kohman, director of Kummer Student Programs, which oversees the Kummer Vanguard Scholars program. Kohman joined S&T in 2021, when the program was in its infancy. "Working collaboratively, we are preparing our students to become responsible, effective leaders in the future," she says.
Kohman also notes that a thorough analysis of data recently revealed that students in the Kummer Vanguard Scholars program maintained a higher grade point average than overall university-wide averages. The scholars also were more likely to remain at S&T following their first year, which is traditionally when students are most likely to opt for something less challenging than S&T.
A few Kummer Vanguard Scholars recently shared their thoughts on the program and how it has affected their S&T experience.
Destini Atkins
"S&T is smaller than a lot of other schools but it's so active. You can't not find something interesting to do. If you put in the effort, you will find a way to get through challenging classes. Just persevere."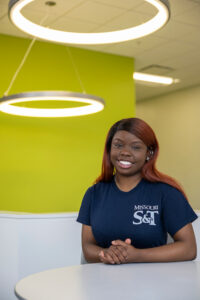 Atkins is a sophomore in aerospace engineering from Memphis, Tennessee, who attributes her love for the constellations and for space science to her older brother's telescope. She says the willingness of Kummer Vanguard students to help one another through difficult assignments, classes and situations is one of the best parts of the program.
Emily Gurley
"The Kummer Vanguard Scholars program is preparing me for the real world after college by helping me develop leadership and networking skills that go beyond what I would have learned in the classroom."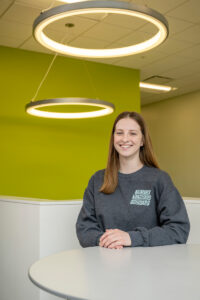 Gurley is a junior in computer engineering and computer science from St. Louis County, Missouri. Gurley cites the high caliber of guest speakers, the skills she's developed while working on projects with other students, the students' passion about the success of the program, and the opportunity to meet several successful alumni as reasons she considers the group of scholars so much more than an honors program.
"I met June Kummer," Gurley says. "You could see how important it was for her to set us up for success by providing tools and resources that she didn't have when she was our age."
Joseph Nguyen
"We're pushed toward developing a more entrepreneurial mindset. We get to meet a very diverse group of guest speakers who share their leadership experience. Hopefully the students who meet with those guest speakers will become leaders themselves. I think Mr. Kummer would appreciate that."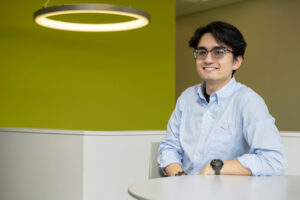 Nguyen is a junior in mechanical engineering from Springfield, Missouri, whose many interests include photography and videography. In addition to the demands of being a Kummer Vanguard Scholar, he has served as a new student Preview, Registration and Orientation (PRO) leader and as a researcher and team manager for the Missouri S&T Satellite Research Team. This summer, he completed an internship with the Air Force's University Nanosatellite Program, which trains future space professionals by funding university students and programs to design, build, launch and operate small satellites.
"Some students need to be pushed to be more involved, to take advantage of everything S&T has to offer," Nguyen says. "I was one of them, and I am grateful to the Kummer Vanguard Scholars program for the push."
Christopher "Jack" Ryan
"Having come here from the U.S. Navy, it's refreshing to have such a rigorous courseload. Now that I'm here and taking courses in my major, I have a huge appreciation for the breadth of knowledge I simply have not yet acquired. My professors have all been outstanding so far."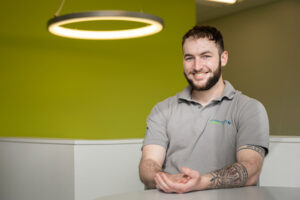 Ryan is a junior in chemistry from Chesterfield, Missouri, who transferred in his military experience and community college courses. He believes the program's emphasis on encouraging students to apply themselves beyond academics helped him evolve, relatively quickly, from a transfer student from outside the university into someone with a deep connection to S&T. Ryan says he hated the subject he is now majoring in until he randomly signed up for a chemistry class to fulfill a science requirement in junior college.
About Missouri University of Science and Technology
Missouri University of Science and Technology (Missouri S&T) is a STEM-focused research university of over 7,000 students. Part of the four-campus University of Missouri System and located in Rolla, Missouri, Missouri S&T offers 101 degrees in 40 areas of study and is among the nation's top 10 universities for return on investment, according to Business Insider. For more information about Missouri S&T, visit www.mst.edu.