Missouri S&T student wins top prize in international invention contest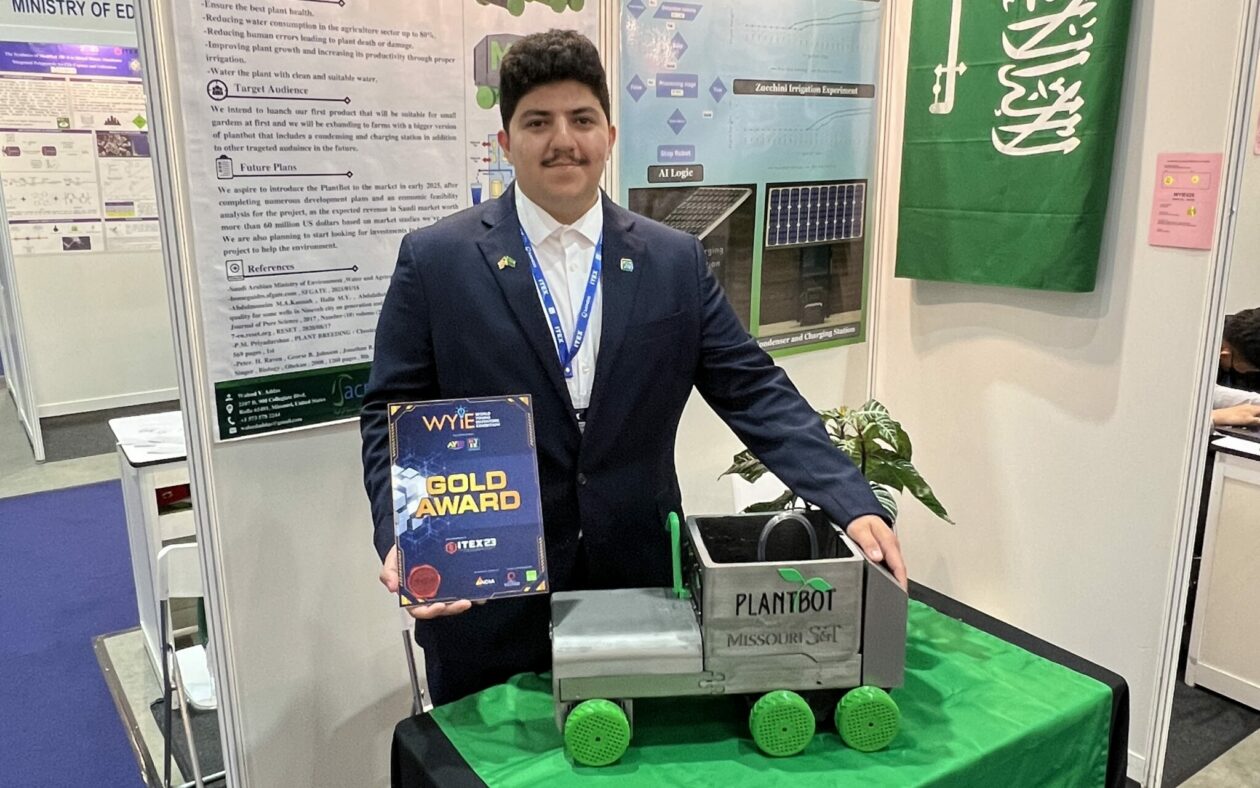 A student from Missouri S&T was recognized on the world stage last month as a top young inventor at the 34th International Invention, Innovation and Technology Exhibition (ITEX) for his "PlantBot" invention.

"I can't even describe the feelings I had when I was announced as the best young inventor," says Waleed Addas, a first-year aerospace engineering student. "I am so grateful for the support I received from the university, as well as from my home country of Saudi Arabia and the Saudi Arabian Cultural Mission. So many individuals cheered for my success and helped me with the tools and resources I needed for this competition."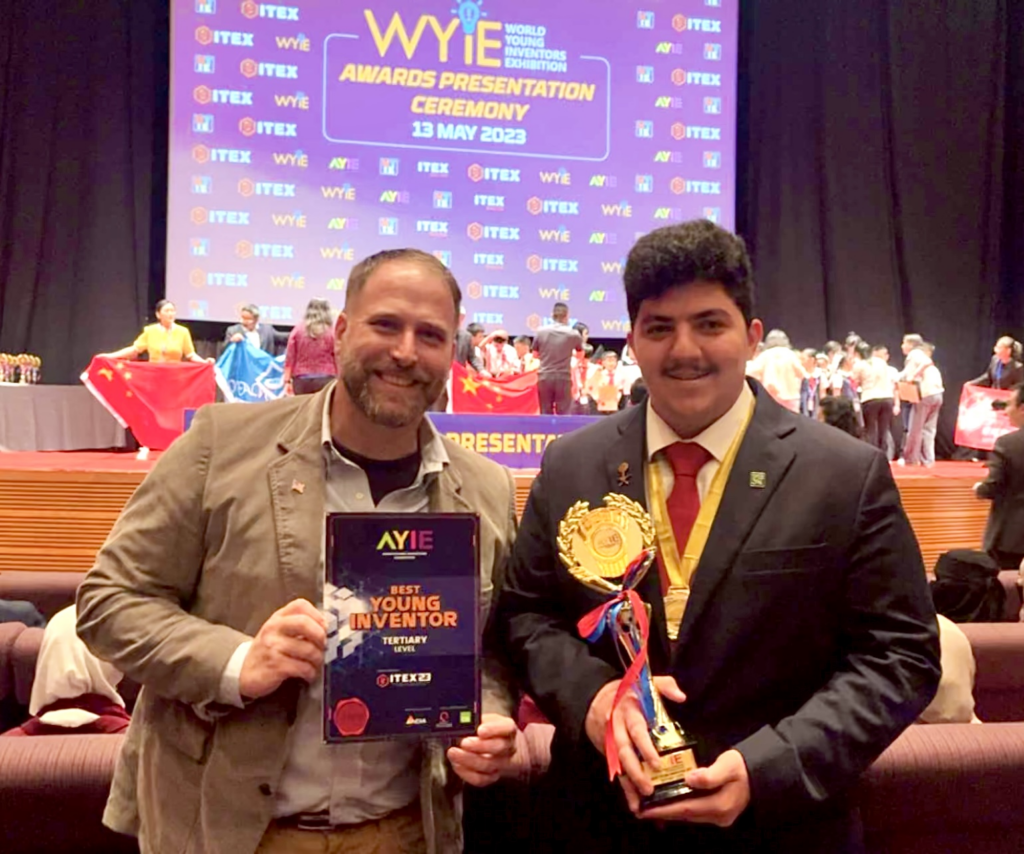 Addas received awards for being the best inventor and having the best invention in the Asian Young Inventor Exhibition competition, which is a subsidiary of ITEX. He was also honored with a gold medal in the World Young Inventor Exhibition competition for the second year in a row. These exhibitions were held concurrently with ITEX in Kuala Lumpur, Malaysia.

"My invention, which I named 'PlantBot,' is a mobile robot that can identify plants using a machine learning algorithm to know how much water each plant needs," he says. "It factors in variables such as rain, previous waterings, plant health, and appearance."

At the competition, Addas displayed a version of the PlantBot primarily for small gardens. He plans to launch the home garden version of the product commercially first and eventually shift to larger versions for farms as well.

Addas says the PlantBot can produce its own water with a condenser inside of the machine. The robot will know when its battery levels are low and head to its charging station, similar to commercially-available floor-cleaning robots already found in many homes.

"Water conservation is important for both environmental and economic reasons, and this device will make a significant difference," he says. "Gardeners will also appreciate the convenience of having a PlantBot, as it will take care of watering for them and also measure plant health."

Addas says Dr. Phillip Mulligan, an assistant teaching professor of mechanical and aerospace engineering at S&T, provided him with invaluable assistance for this invention and even made the trip with him to Malaysia.

Mulligan was Addas's professor for an engineering design course he recently completed, and he has mentored Addas ever since he began taking courses at S&T in January 2023.

Mulligan also oversees the university's Makerspace organization, which had resources Addas was able to use for the invention. Mulligan also connected him with S&T's Product Innovation Creativity Center, which also supported the student's efforts and sponsored the pair's trip to Malaysia.

"Waleed is passionate about PlantBot, and he put forth the effort and creativity necessary to win this honor," Mulligan says. "At S&T, students have the chance to use Makerspace and other resources to pursue their individual interests that ignite their passion. They get out of their efforts whatever they put into them, and this paid off for Waleed.

"This also could not have happened without the tremendous support we received from Dr. David Bayless, S&T's chair of mechanical and aerospace engineering," he says.

Addas says he hopes to commercialize his product within the next two years. He also has other international competitions on his radar and hopes to defend his title next year at ITEX 2024.

"I am passionate about developing inventions that will make the world a better place, and I feel so fortunate to be at a university with as many resources as Missouri S&T," he says.
About Missouri S&T
Missouri University of Science and Technology (Missouri S&T) is a STEM-focused research university of over 7,000 students. Part of the four-campus University of Missouri System and located in Rolla, Missouri, Missouri S&T offers 101 degrees in 40 areas of study and is among the nation's top 10 universities for return on investment, according to Business Insider. For more information about Missouri S&T, visit www.mst.edu.