Kummer Institute report honored in international 'Circle of Excellence' competition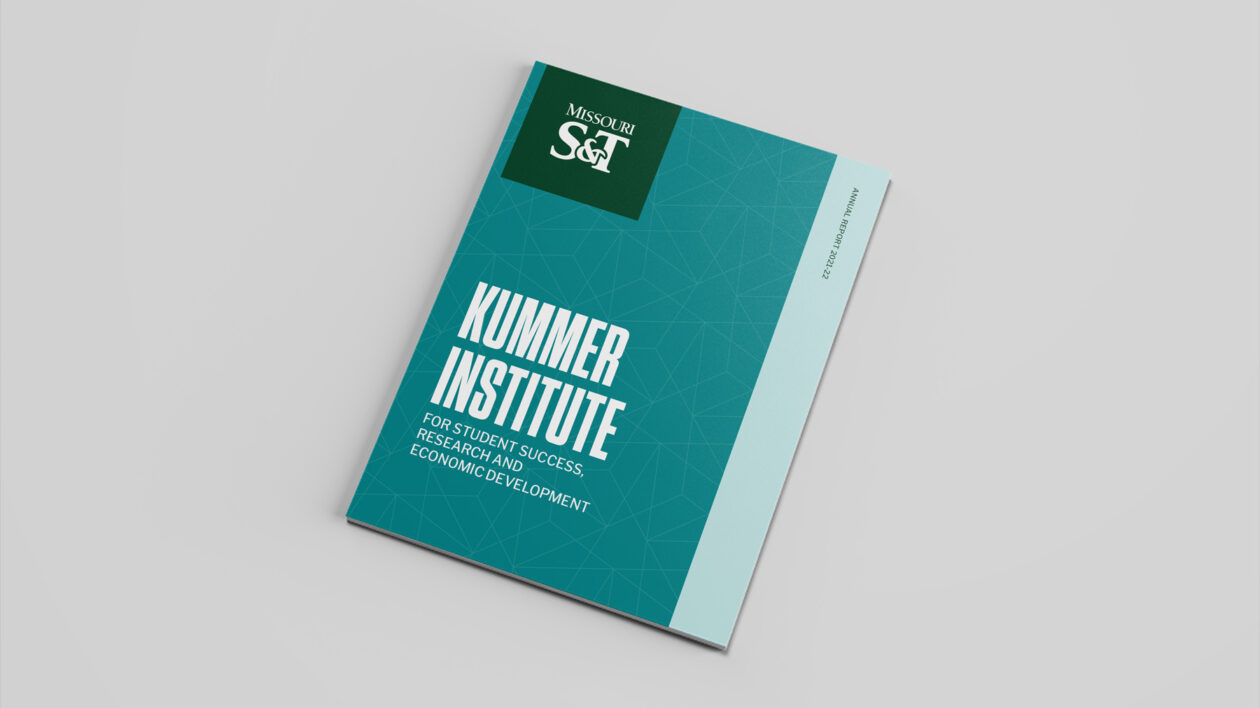 Missouri S&T's annual report for the Kummer Institute for Student Success, Research and Economic Development recently received a gold "Circle of Excellence" award from the Council for the Advancement and Support of Education (CASE).
CASE announced the winners of the international competition Wednesday, June 21.
The annual Circle of Excellence competition is designed to showcase outstanding projects and programs in marketing and communications, alumni relations, and philanthropy. For this year's competition, CASE received 4,021 entries from 583 institutions in over 20 countries. CASE volunteer judges selected 521 exemplary entries for bronze, silver, gold or grand gold recognition. Winners were judged on overall quality, innovation, use of resources, and the impact on the institution and its constituents.
The annual report, released during S&T's annual Kummer Day event last October, highlights the progress of the Kummer Institute during its full fiscal year of operation. The institute was established through a $300 million gift from Fred Kummer, a 1955 graduate, and his wife, June. The gift is the largest single gift ever to any public or private university in Missouri.
"This is a crisp, authentic report that appeals to an audience that wants the visual story, as well as the stats," the Circle of Excellence judges wrote of the report. "Great content –having digestible bits and positive titling helps the reader ease through the report. We found it to be well balanced – design, stories, charts, etc."
The Kummer Institute annual report was produced by S&T's marketing and communications team.
This marks the second year in a row that Missouri S&T has been recognized in the Circle of Excellence competition. Last year, S&T won a grand gold award – the highest honor possible – for Miner Athletics photography and a bronze award for the Miner Alumni Association's Virtual Golden Alumni Reunion held in May 2021.
About Missouri University of Science and Technology
Missouri University of Science and Technology (Missouri S&T) is a STEM-focused research university of approximately 7,000 students. Part of the four-campus University of Missouri System and located in Rolla, Missouri, Missouri S&T offers 101 degree programs in 40 areas of study and is among the nation's top 10 universities for return on investment, according to Business Insider. S&T also is home to the Kummer Institute, made possible by a $300 million gift from Fred and June Kummer. For more information about Missouri S&T, visit www.mst.edu.