S&T recognized for photography, alumni reunion in international competition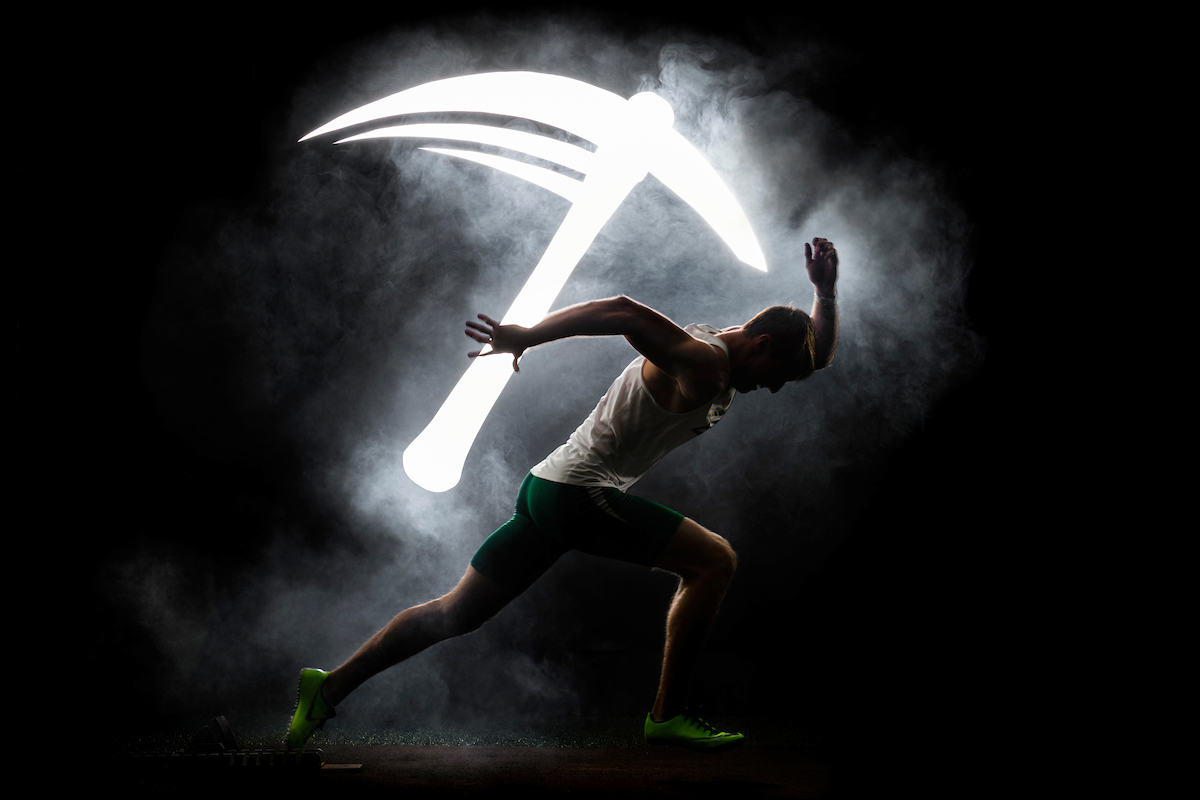 The Council for the Advancement and Support of Education (CASE) recently announced its 2022 Circle of Excellence Awards winners. Missouri S&T won a grand gold award – the highest honor possible – for Miner Athletics photography in the portraits category and a bronze award in the special events category for the university's Virtual Golden Alumni Reunion held May 18, 2021.
CASE received more than 4,500 entries from 636 institutions in nearly 30 countries. Of those, volunteer judges selected 626 entries for bronze, silver, gold or grand gold recognition. Missouri S&T received one of 41 grand gold prizes, the highest recognition, and one of 214 bronze prizes.
Winners were selected based on several factors, including overall quality, innovation, use of resources and the impact on the institution or its external and internal communities, such as alumni, parents, students, and faculty and staff.
Missouri S&T photographer Michael Pierce produced the award-winning photos as part of an effort to create a more unified look for S&T's Division II sports programs.
"We wanted to unite all of our athletics' social media and future marketing, while making images that would have longevity," Pierce says. "We looked at our more modern pickaxe logo and felt we could turn it into a large, glowing light behind our athletes while creating a silhouette effect."
Working with S&T art director Jake Otto, the two researched materials and methods to make the effect as large and economically as possible.
The CASE judges called the submission a "very cool concept for a portrait feature that was inherently branded for the institution" and "technically very well done with a high level of execution."
The award-winning Virtual Golden Alumni Reunion was planned by University Advancement with support from marketing and communications. This longstanding annual event honors alumni who return to campus to celebrate the 50th anniversary of their graduation. Due to COVID-19 restrictions, the University Advancement staff planned a virtual event for May 2021 for the classes of 1970 and 1971 and drew strong attendance.
The CASE judges commended the planners for a creating a "well planned and executed" event. "The three activities were distinct and engaging, and we thought the virtual performance by the band of alumni musicians from the 1970s campus bands was particularly well done."
About Missouri University of Science and Technology
Missouri University of Science and Technology (Missouri S&T) is a STEM-focused research university of over 7,200 students. Part of the four-campus University of Missouri System and located in Rolla, Missouri, Missouri S&T offers 101 degree programs in 40 areas of study and is among the nation's top 10 universities for return on investment, according to Business Insider. S&T also is home to the Kummer Institute, made possible by a $300 million gift from Fred and June Kummer. For more information about Missouri S&T, visit www.mst.edu.