'It's all about the students': S&T professor wins medal from AASP – The Palynological Society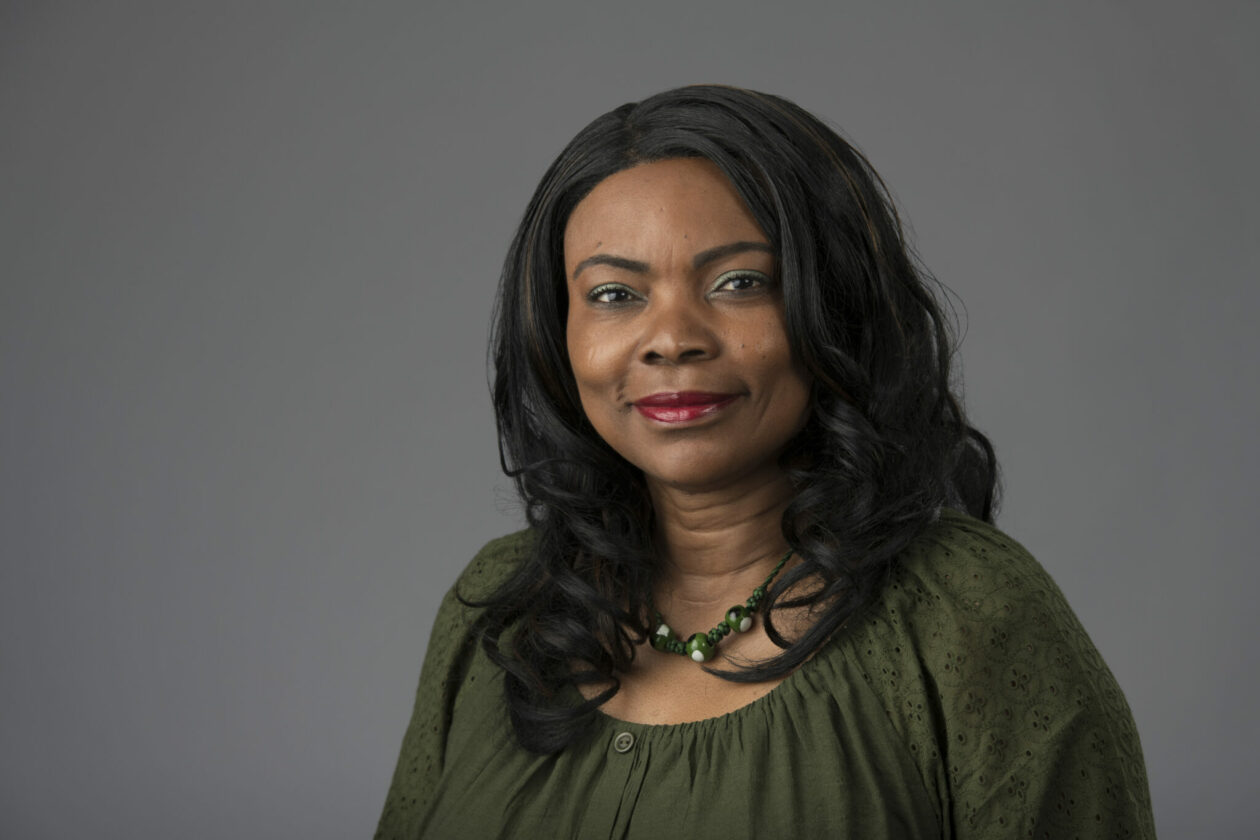 A geology and geophysics professor at Missouri S&T joined an elite group, as she became the seventh person selected to win the Medal for Excellence in Education from the AASP – The Palynological Society since the award was launched in 1999.

"I feel honored to be recognized with this medal, as it is a testament to the students I have been privileged to mentor," says Dr. Francisca Oboh-Ikuenobe, professor of geology and geophysics and associate dean for academic affairs in the S&T College of Engineering and Computing. "This award is really all about my students. It would not have been possible without them."

Oboh-Ikuenobe was nominated for the honor by her first graduate student at S&T, Dr. Carlos Jaramillo, who came to S&T in 1994 as a master's student in geology and geophysics.

In his nomination letter, Jaramillo, who has since earned a Ph.D. from the University of Florida and is a paleobotanist at the Smithsonian Tropical Research Institute in Panama, wrote that his knowledge of the United States was limited when he arrived in Rolla in January 1994.

Oboh-Ikuenobe recognized this and was quick to take Jaramillo under her wing and treat him like a member of her family.

"She made a difference in my life, and I will always be grateful to her and her family," Jaramillo says. "She really cares about her students, not only at the academic level, but also at a personal level."

Jaramillo wrote that when he arrived at S&T, he had never experienced cold winter weather, and he needed help with basic aspects of life in the U.S., such as opening a bank account, obtaining a driver's license, and procuring utilities.

"I remember one day I told her that I needed to buy dishes because I had to eat out of my pots," he wrote. "She was horrified and immediately went to her home and came back with a set of dishes, cups, and every basic thing I needed for my kitchen. Her help made a tremendous difference in my academic life because I felt supported despite living so far away from home."

"This taught me that academic life is not just about doing research; it is also about people," he wrote. "I will always be thankful to her for that."

According to Dr. Marie Thomas, chair of the organization's awards committee, Oboh-Ikuenobe clearly fulfilled each required component for the honor. The areas the committee examined included Oboh-Ikuenobe's impact on the palynology discipline, length of service, number of students instructed, literature published and university administrative duties.

"We are impressed with everything you have accomplished and the tireless work you have put in to foster students' love for our discipline and science as a whole," Thomas wrote in a note accompanying the award announcement."

Several of Oboh-Ikuenobe's past students included letters of support to be considered with Jaramillo's nomination, and all shared a common theme: she always goes above and beyond as a professor, and her support for her students extends far beyond the classroom.

Former student Dr. Mohamed K. Zobaa noted her support was remarkable and that her mentorship has continued into his professional career.

"The only other person who cared that much for me is my mother. Let that sink in." he wrote. "And it is not about me in particular. She does the same with everybody."

Oboh-Ikuenobe joined the S&T faculty in 1991 after completing her Ph.D. at the University of Cambridge. She is a past interim chair in Missouri S&T's geosciences and geological and petroleum engineering department, and she is an elected fellow of the American Association for the Advancement of Science (AAAS), the Paleontological Society and the Geological Society of America (GSA).

Oboh-Ikuenobe is an African Scientific Institute fellow and a former member of the International Geoscience Programme (IGCP) Scientific Board (Global Change Group) of UNESCO/International Union of Geological Sciences.

She was on the editorial board of the journal Palynology for 14 years and is a past president of the AASP-TPS.

For more information about S&T's geology and geophysics programs, visit ggpe.mst.edu.
About Missouri S&T
Missouri University of Science and Technology (Missouri S&T) is a STEM-focused research university of over 7,000 students. Part of the four-campus University of Missouri System and located in Rolla, Missouri, Missouri S&T offers 101 degrees in 40 areas of study and is among the nation's top 10 universities for return on investment, according to Business Insider. For more information about Missouri S&T, visit www.mst.edu.