Missouri S&T graduate engineering programs on the rise in U.S. News & World Report rankings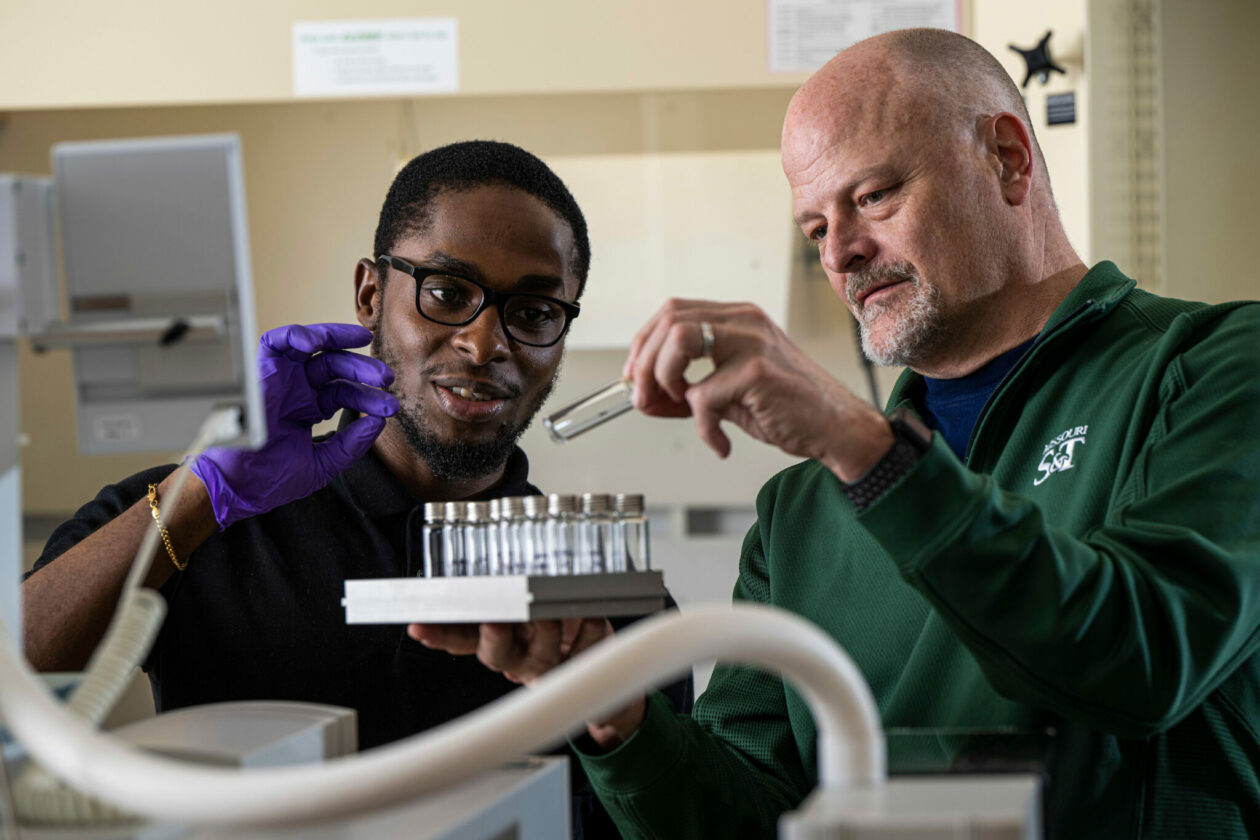 Missouri S&T is again one of the nation's top-ranked institutions for pursuing a graduate degree in engineering, and several specific degree programs are on the rise, according to the latest U.S. News & World Report rankings.
Missouri S&T is ranked 82nd overall in U.S. News' Best Engineering Schools ranking, announced today (Tuesday, April 25).
Missouri S&T's ranking for geology (earth sciences) rose to No. 83 from 131 last year.
In addition, graduate programs in five S&T engineering disciplines climbed in this year's national graduate program rankings:
Chemical engineering, which rose to No. 84 from 87 last year.
Environmental engineering, which rose to No. 47 from 54 last year.
Mechanical engineering, which rose to No. 61 from 69 last year.
Nuclear engineering, which rose to No. 18 from 19 last year.
Petroleum engineering, which rose to No. 14 from 15 last year.
Missouri S&T's computer engineering program maintained its ranking of 79.
Other ranked engineering programs include aerospace engineering (50), civil engineering (51), electrical engineering (85), industrial engineering/engineering management (59), and materials engineering (57).
U.S. News based its rankings on 202 surveyed engineering schools. The rankings are based on assessments of academic quality, faculty resources, student-to-faculty ratios, research activity and student selectivity.
About Missouri S&T
Missouri University of Science and Technology (Missouri S&T) is a STEM-focused research university of over 7,000 students. Part of the four-campus University of Missouri System and located in Rolla, Missouri, Missouri S&T offers 101 degrees in 40 areas of study and is among the nation's top 10 universities for return on investment, according to Business Insider. For more information about Missouri S&T, visit www.mst.edu.