Missouri S&T researchers awarded seed grants from Taylor Geospatial Institute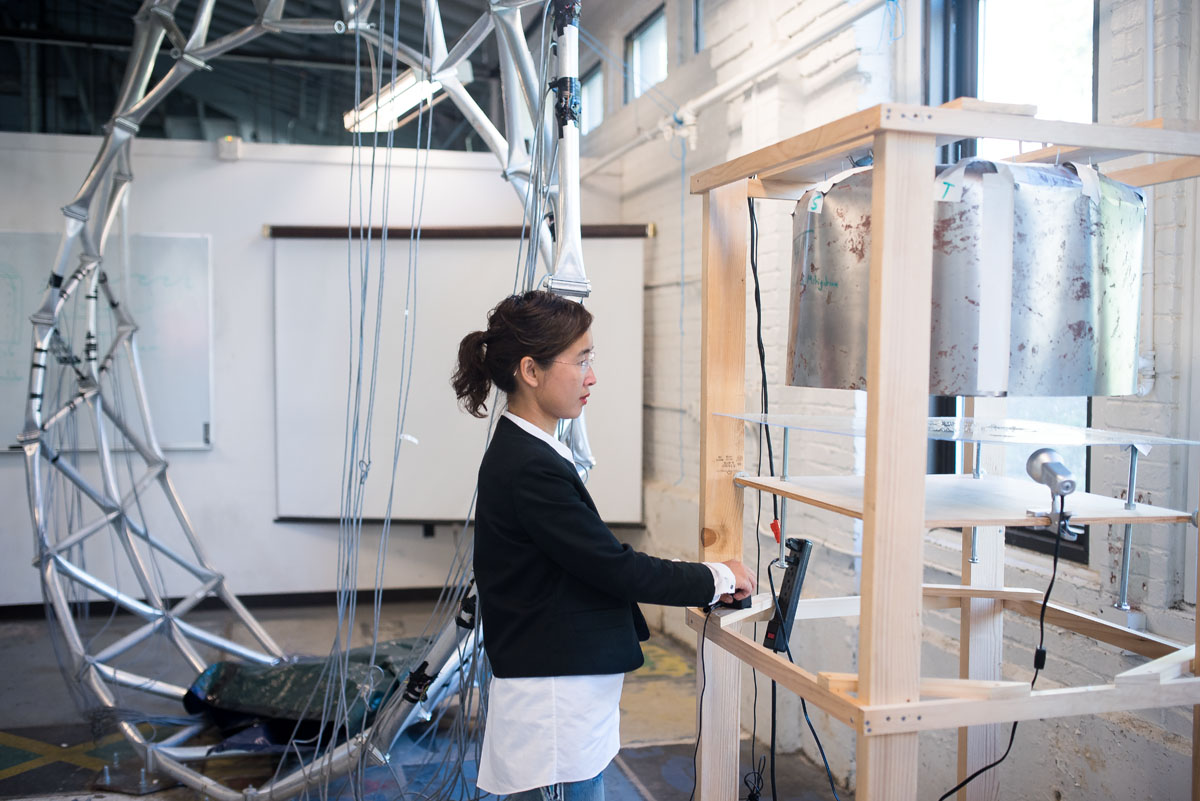 Researchers from Missouri S&T were recently awarded funding from the Geospatial Institute Seed Grant Program to Stimulate Collaborative Research. This program is administered by the Taylor Geospatial Institute, which awarded a total of $1.7 million for projects throughout the TGI consortium.

The projects bring together researchers from multiple institutions that are part of the consortium and provides them with resources to advance geospatial science.

The grants support two types of research projects – four $200,000 development grants designed to create large-scale multidisciplinary research teams, plus several smaller exploratory grants.

Receiving a development grant for S&T is Dr. Grace Yan, associate professor of civil, architectural and environmental engineering. Her team's project is titled "Developing a Smart Geospatial Tool for Extracting Building Information at a Community Level to Enable Digital-Twins for Disaster Resilience."

Receiving an exploratory grant for S&T is Dr. Shoaib Usman, an associate professor of nuclear engineering and radiation science. His project is titled "Artificial Intelligence and Machine Learning-driven Framework for Meteorological Data Mining and Synthesis for Health Systems."

The TGI consortium includes Missouri S&T, Saint Louis University, the Donald Danforth Plant Science Center, Harris-Stowe State University, University of Illinois Urbana-Champaign, University of Missouri-Columbia, University of Missouri-St. Louis and Washington University in St. Louis. Collectively, these institutions encompass more than 5,000 faculty and 100,000 students.  

TGI's mission is to advance geospatial science through collaborations to create innovative solutions to societal grand challenges. It supports a collaborative research and training environment. 

TGI builds on St. Louis's geospatial assets and is funded by a legacy investment by Andrew C. Taylor, executive chair of Enterprise Holdings, Inc. and founding chair of Greater St. Louis, Inc., with supporting investments from each of the eight member institutions. 

Beyond creating new connections to strengthen the consortium, the exploratory research projects are expected to lead to multi-institutional research grants from external funding agencies.  

The seed grants awarded by TGI support research projects that use geospatial science and tools to address problems in areas such as digital agriculture, digital twins, climate change, public health and developing artificial intelligence tools. These projects span the institute's research focus areas of core geospatial science, food systems, geospatial health and national security.  

"We are excited to support the innovative research projects of our partners and foster collaborations among researchers across different institutions," says Dr. Vasit Sagan, acting director of TGI. "These seed grants will provide the necessary resources to jump-start promising projects that use geospatial technology to address critical societal challenges."

To learn more about TGI, visit taylorgeospatial.org.
About Missouri S&T
Missouri University of Science and Technology (Missouri S&T) is a STEM-focused research university of over 7,000 students. Part of the four-campus University of Missouri System and located in Rolla, Missouri, Missouri S&T offers 101 degrees in 40 areas of study and is among the nation's top 10 universities for return on investment, according to Business Insider. For more information about Missouri S&T, visit www.mst.edu.