Madria's millions: S&T cybersecurity expert receives large federal research grants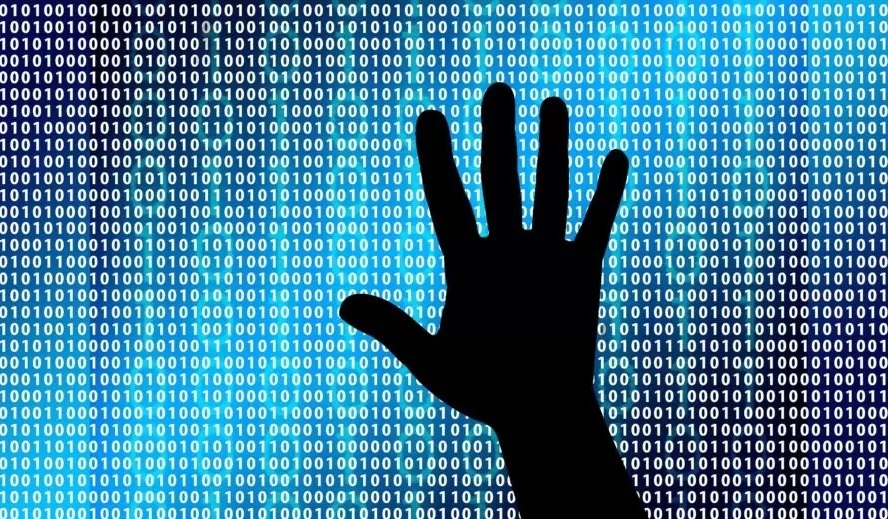 The United States military could one day more quickly identify and assess the threat of objects in the sky, such as the Chinese balloon that was recently in the news or other unmanned aerial vehicles (UAVs), thanks to research being conducted at Missouri S&T.

Dr. Sanjay Madria, Curators' Distinguished Professor of computer science at Missouri S&T, has been awarded millions of dollars in federal grants in recent years to research this and other methods to keep members of the United States military safe and improve the country's cybersecurity. 

"I am working on a variety of cybersecurity projects to increase the security of different cloud and internet of things (IoT) applications in the battlefield, for transportation and for the supply-chain," Madria says. "Some of the projects focus more on the U.S. armed forces, while others are broader projects with the federal government."

Countering UAV swarms
With a $500,000 grant from the Army Research Office, Madria is looking for ways to counteract groups of unmanned aerial vehicles using machine learning.

"For this project, our goal is to have early detection of swarms of UAVs," Madria says. "We are developing a software that will use machine learning and other techniques to analyze different images of objects taken by aircraft, ground vehicles or any other cameras."

With this program, the military could more quickly determine the size and type of UAVs in the sky and distinguish them from similar objects, such as balloons, birds or kites. The program will  be tailored to detect potential swarms, or groups, of UAVs, that operate as one unit.

"Whatever the objects are, our machine learning will help distinguish UAVs from similar-looking distant objects so the military can then determine the appropriate course of action," he says.

Madria is working with Dr. Maciej Zawodniok, an associate professor of electrical and computer engineering at S&T, to ensure the program can also be used to detect radio frequency and electromagnetic emissions, which could provide signs about what is lurking in the clouds above.

Concealing locations
Madria is also helping military groups maneuver on the battlefield without the aid of GPS with $215,000 from the U.S. Army Research Office. This project is expected to continue through March 2024.

Madria says the military has an urgent need to detect and track chemical, biological, radiological and nuclear defense (CBRN) materials being transported in combat zones without using GPS. Jamming of signals can make GPS unavailable, and those signals can be spoofed by the enemy to disorient forces. Other parties may also be able to track GPS signals using active sensors and radio communication between sensors.

"This adds another layer of security and is a big deal for the Army," Madria says. "With the program, people will be able to take photos of landmarks and measure their exact locations. Other nodes can then approximate their locations with the new mobile anchor nodes and make secure connections."

Securing information in the battlefield
In May 2022, Madria delivered software for a secure information-sharing platform to the Air Force Research Laboratory. The program, which was funded by a $500,000 grant, combined machine leaning with a secure platform that allows members of the military to quickly share photos and highly accurate captions with authorized viewers.

The platform sets specific roles and missions for members of the military and can gauge who in the chain of command is most likely to need shared information. Photos can also be set by category based on what the machine learning platform determines they include.

"An important part of this program is that it allows users to quickly determine who they want to see the photos, as the photos are encrypted for specific users with their attribute-based keys," Madria says. "Then, if their access needs to be revoked, specific photos can be re-encrypted with the touch of a button dynamically in the battlefield without affecting others."

Madria says this technology will also help battlefield leaders more quickly understand events as they unfold and disseminate them to allow leaders to make more informed decisions securely. Its attribute-based security policy will also allow mission interests to be updated for personnel as battlefield situations change, ensuring the transmitted data is as up-to-date as possible.

Large, non-military projects
To go along with his projects for the U.S. military, Madria also has several grant projects in the works for other federal agencies.

A project that uses a blockchain as access control for information sharing has been funded at $125,000 annually for the past four years

"We are working to track the provenance of files as effectively as possible," Madria says. "With the blockchain, we will see any time transmitted files are altered in any way. This could be for design and supply-chain purposes or for a variety of other documents in which one seemingly small change can make a significant difference for a project."

With a $462,000 grant from the National Science Foundation, Madria is studying workforce development in the areas of cybersecurity, data analytics and blockchains.

One aim of this project will be to increase the size and diversity of people in the computer science industry, as there is a special focus on working with underrepresented groups and women college students. The project will help undergraduate students build computer science skills while learning about future employment options in the field and in academics.

Madria is also directing a project for the Graduate Assistance in Areas of National Need (GAANN) program. Over the past five years, he has received about $800,000 in funding for a doctoral fellowship program that focuses on analytics, big data and machine learning for cybersecurity. This program involves multiple hands-on components for students to complete, such as internships, mentorships, supervised teaching and international experiences.

"We appreciate how the federal government has sought Missouri S&T's expertise on cybersecurity and machine learning on a variety of projects," Madria says. "We have a strong partnership with several federal agencies, and the university has traditionally delivered strong products and programs that can often have world-changing implications." 

To learn more about Missouri S&T's computer science programs, visit cs.mst.edu.
About Missouri S&T
Missouri University of Science and Technology (Missouri S&T) is a STEM-focused research university of over 7,000 students. Part of the four-campus University of Missouri System and located in Rolla, Missouri, Missouri S&T offers 101 degrees in 40 areas of study and is among the nation's top 10 universities for return on investment, according to Business Insider. For more information about Missouri S&T, visit www.mst.edu.