Updated: Missouri S&T to celebrate National Engineers Week with multiple speakers, events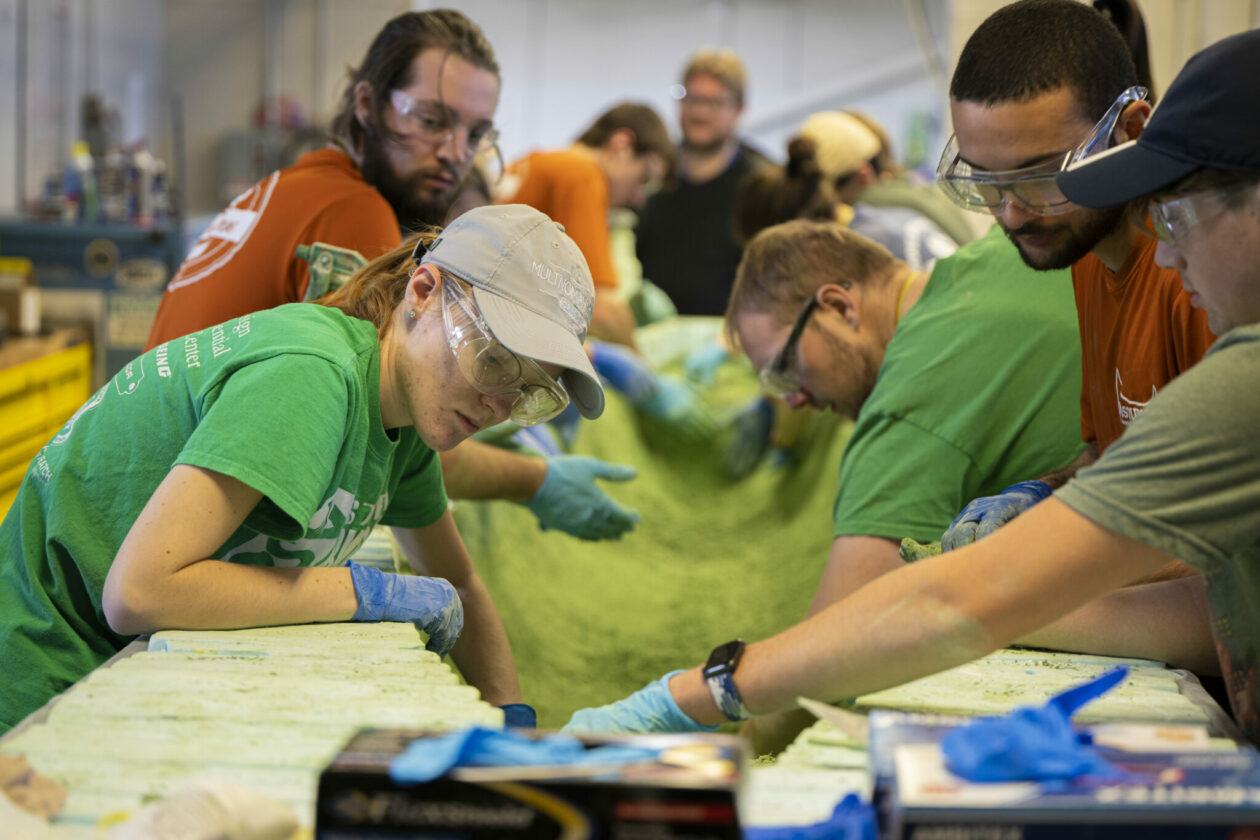 Missouri S&T will celebrate its engineering education heritage during National Engineers Week 2023, which runs from Feb. 19-25. Events include a talk by one of S&T's three alumni to become a NASA astronaut, presentations on artificial intelligence and bioengineering, and outreach by student design team members at the Saint Louis Science Center.

This year's National Engineers Week theme is "Creating the Future." S&T events and activities for the week include the following:
Speakers
Two speakers will deliver presentations that are open to the public. Dr. Donald Wunsch II, founding director of the Kummer Institute Center for Artificial Intelligence and Autonomous Systems, was initially schedule to speak as well, but this presentation has been canceled due to illness.
Dr. Sandra Magnus, a former NASA astronaut and alumna of Missouri S&T, will speak virtually about her career and experiences at 6 p.m. Monday, Feb. 20, in Room 250 Toomey Hall. Magnus earned a bachelor's degree in physics from S&T and a master's degree in electrical engineering. S&T's student chapter of the American Institute of Aeronautics and Astronautics will host this event.
Dr. Hu Yang, S&T's Doshi Endowed Department Chair of Chemical and Biochemical Engineering, will speak in person on the topic of bioengineering from 3:30-4:30 p.m. Thursday, Feb. 23, in Room 120 Butler-Carlton Civil Engineering Hall. Yang will provide an overview of current and planned biomedical research activities and efforts at S&T, such as biomaterials, drug delivery and biosensing, and discuss how this work will fuel innovation and entrepreneurship at the university. He will also discuss the university's plans for creating new degree programs in bio-engineering.
Check the Missouri S&T College of Engineering and Computing (CEC) Facebook page closer to the event dates for links to tune into the events online.

Career Opportunities and Development
On Monday, Feb. 20, from 12-2 p.m., the CEC will host an information fair about graduate school for all undergraduates in the college. Students will learn about opportunities at S&T, as well as general information about how to prepare for graduate school and what to expect. This event will be held in the Butler-Carlton Civil Engineering Hall Atrium, and lunch will be provided.

Missouri S&T's annual Spring Career Fair will be held 9 a.m.-3 p.m. Tuesday, Feb. 21. At last count, 328 companies were registered to attend, and this will be S&T's largest spring career fair. The previous spring record was 287. Students and alumni can learn more about the event at career.mst.edu/careerfair.

On Wednesday, Feb. 22, Wendy Bailey, an S&T alumna, and Stacy Wagner, who are both employees at Burns and McDonnell, will deliver a talk titled "Owning your engineering career in the early years" from 5-6 p.m. in Room 125 Butler-Carlton Civil Engineering Hall. This talk will be hosted by the civil, architectural and environmental engineering department, the Society of Women Engineers, and the CEC.

Visitors, Outreach and Social Media
Missouri S&T's civil, architectural and environmental engineering department will host students and teachers from Missouri Green Schools on Thursday, Feb. 23, and show off their green amenities and initiatives. These students are seventh- and eighth-graders from the Fort Zumwalt and Francis Howell School Districts in St. Charles County. A group of homeschoolers of varying ages will join as well.

S&T's electrical and computer engineering department will collaborate with the National Society of Black Engineers to support college experience weekend events starting Friday, Feb. 24. Around 40 high school juniors and seniors will be on campus and participate in electrical and computer engineering-related events and tour classrooms and labs.

Several of Missouri S&T's student-led design teams will hit the road and display their work at the Saint Louis Science Center on Saturday, Feb. 25. Attendees can expect to see rockets, a rover, formula racecars and more.

Throughout the entire week, visit Missouri S&T's news.mst.edu website, as well as the social media pages for the College of Engineering and Computing. The Twitter handle is @sandtcec, and the Facebook page is called "Missouri S&T College of Engineering and Computing." Multiple profiles and celebratory notes will be posted throughout the week to celebrate students, alumni and faculty associated with S&T's engineering programs. 
About Missouri S&T
Missouri University of Science and Technology (Missouri S&T) is a STEM-focused research university of over 7,000 students. Part of the four-campus University of Missouri System and located in Rolla, Missouri, Missouri S&T offers 101 degrees in 40 areas of study and is among the nation's top 10 universities for return on investment, according to Business Insider. For more information about Missouri S&T, visit www.mst.edu