Dr. Sajal Das named Curators' Distinguished Professor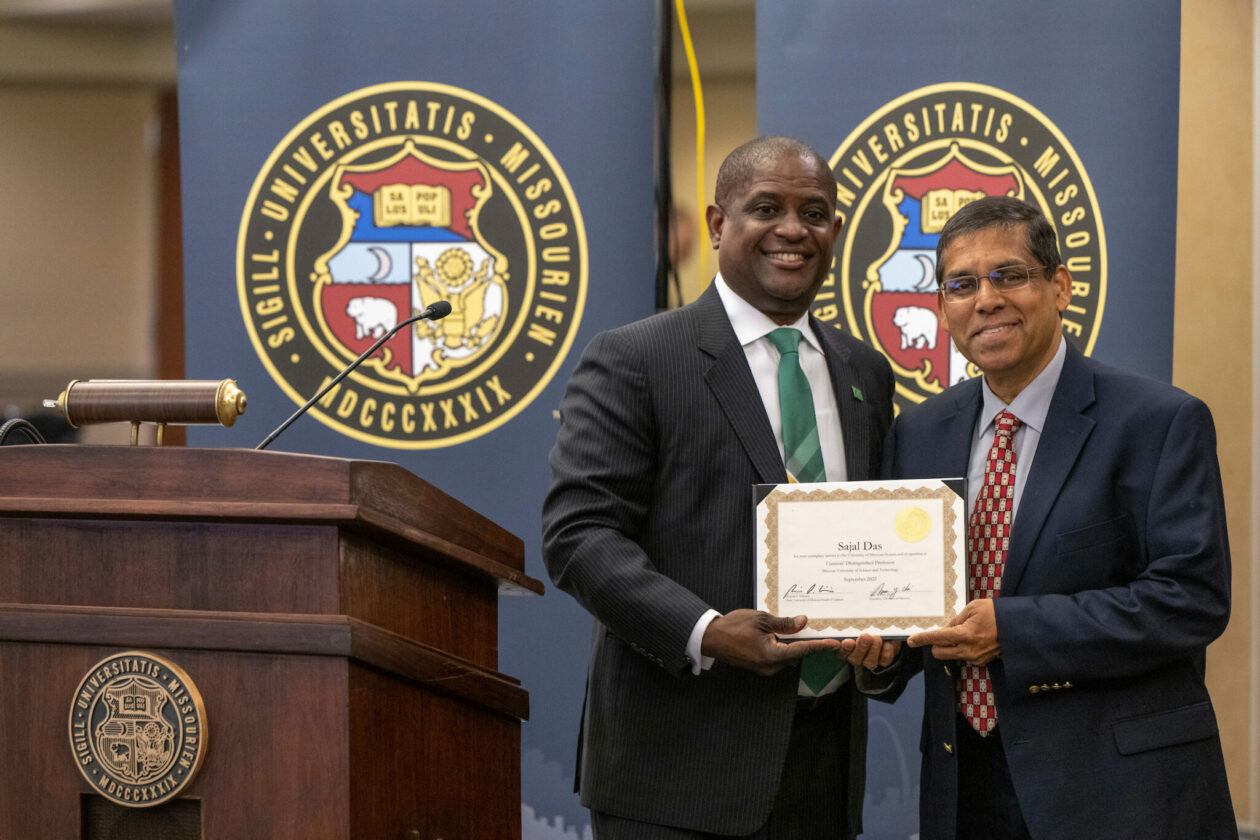 Dr. Sajal Das, professor and Daniel St. Clair Endowed Chair of computer science at Missouri University of Science and Technology, has been named a Curators' Distinguished Professor.
The University of Missouri Board of Curators bestows the Curators' Distinguished Professor title upon outstanding scholars with established reputations in their field of study. Das is a leader in cyber-physical systems and smart environments.
In a current research project, Das worked with other researchers to develop infrastructure for smart and connected farms to improve timely data sharing so that communities can better respond to production threats that expand beyond individual farm boundaries. The work is supported by a $1.5 million grant from the National Science Foundation.
"Many farms have cameras and sensors on the ground to monitor hazards, but they don't have the capability to transmit data very far because broadband access is limited," Das says.
He is developing a communication infrastructure using drones and Wi-Fi-enabled farm machinery to monitor large areas of land and improve real-time data collection. The network can also monitor water, pesticide and fertilizer needs, saving farmers time and money by informing them which sections of land need additional irrigation, suffer from pests or require fertilizer so that they don't treat entire fields unnecessarily.
Das joined Missouri S&T in 2013 as chair of computer science. Prior to coming to Rolla, he served as University Distinguished Scholar Professor at the University of Texas at Arlington. He also served in various capacities at the University of North Texas in Denton and was a research assistant in computer science at the University of Central Florida in Orlando. Das has served as a visiting professor at several international institutions.
Das holds bachelor's degrees in physics and computer science and engineering from Calcutta University in Kolkatta, India. He earned a master's degree in computer science and automation from the Indian Institute of Science in Bangalore and a Ph.D. in computer science from the University of Central Florida in Orlando.