Missouri S&T starts school year with record percentage of women students, new college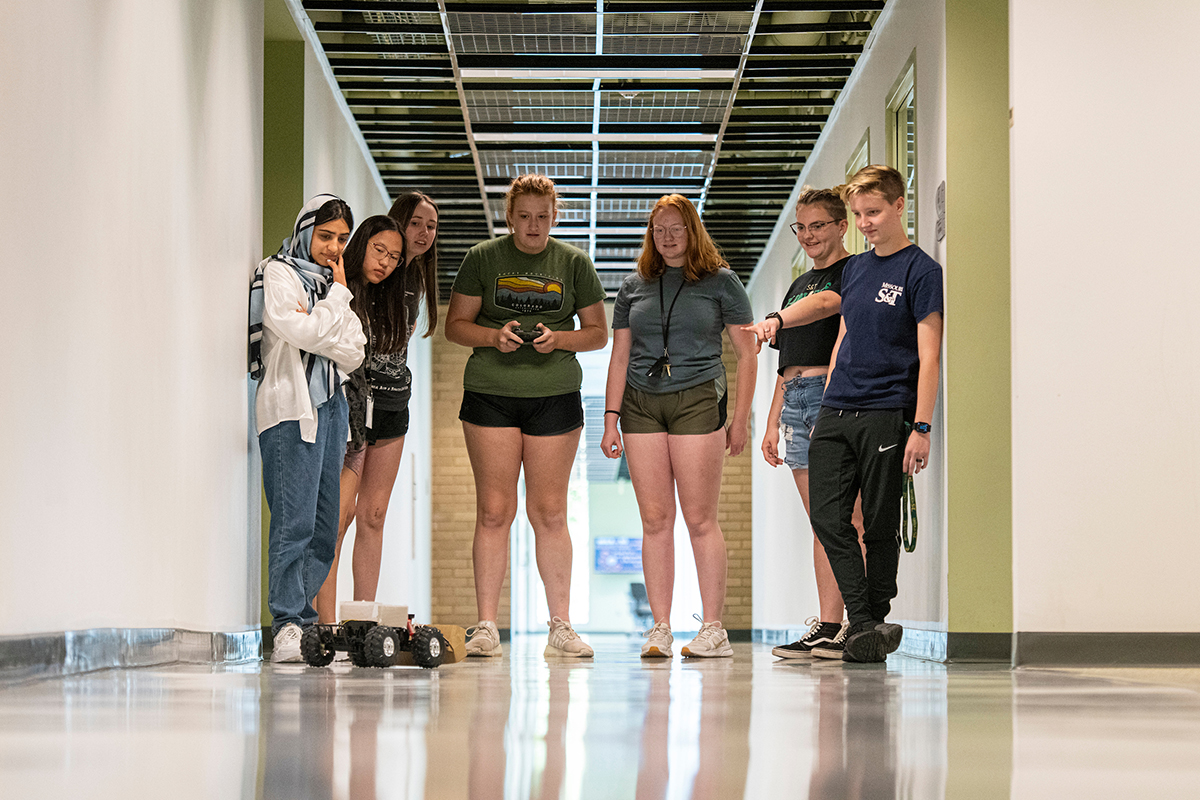 Missouri S&T began classes on Monday, Aug. 22, with the highest percentage of women students in history. The percentage of female students on the first day of classes is 24.2%, which surpasses the previous record percentage of 23.9%, set in 2016 and 2021.
Enrollment on the first day of classes at Missouri S&T is 6,971. This fall's total includes 729 extended-learning students and 6,242 on-campus students. Enrollment also includes 1,147 first-year students and 480 new graduate students. Last year, 7,138 students were enrolled at S&T on the first day of classes. S&T will continue to register students through the first weeks of the fall semester. Official enrollment figures for the fall 2022 semester will be available after the fourth full week of classes.
This year's first-day enrollment total includes 756 students in S&T's new Kummer College of Innovation, Entrepreneurship, and Economic Development, established on July 1. The Kummer College offers programs in business administration, business and management systems, economics, engineering management, systems engineering, and information science and technology. The Kummer College was made possible by the transformative $300 million gift from June and Fred Kummer, a 1955 graduate of S&T. The Kummers envisioned a collaborative spirit of entrepreneurship and innovation that would empower future leaders to rise to new challenges.
In addition to the Kummer College, the Kummer gift has provided scholarship assistance and programming to more than 800 students at S&T: 838 undergraduate students are Kummer Vanguard Scholars and 30 Ph.D. students are Kummer Innovation and Entrepreneurship Doctoral Fellows.