Missouri S&T names AI expert Donald Wunsch founding director of Kummer Institute Center for Artificial Intelligence and Autonomous Systems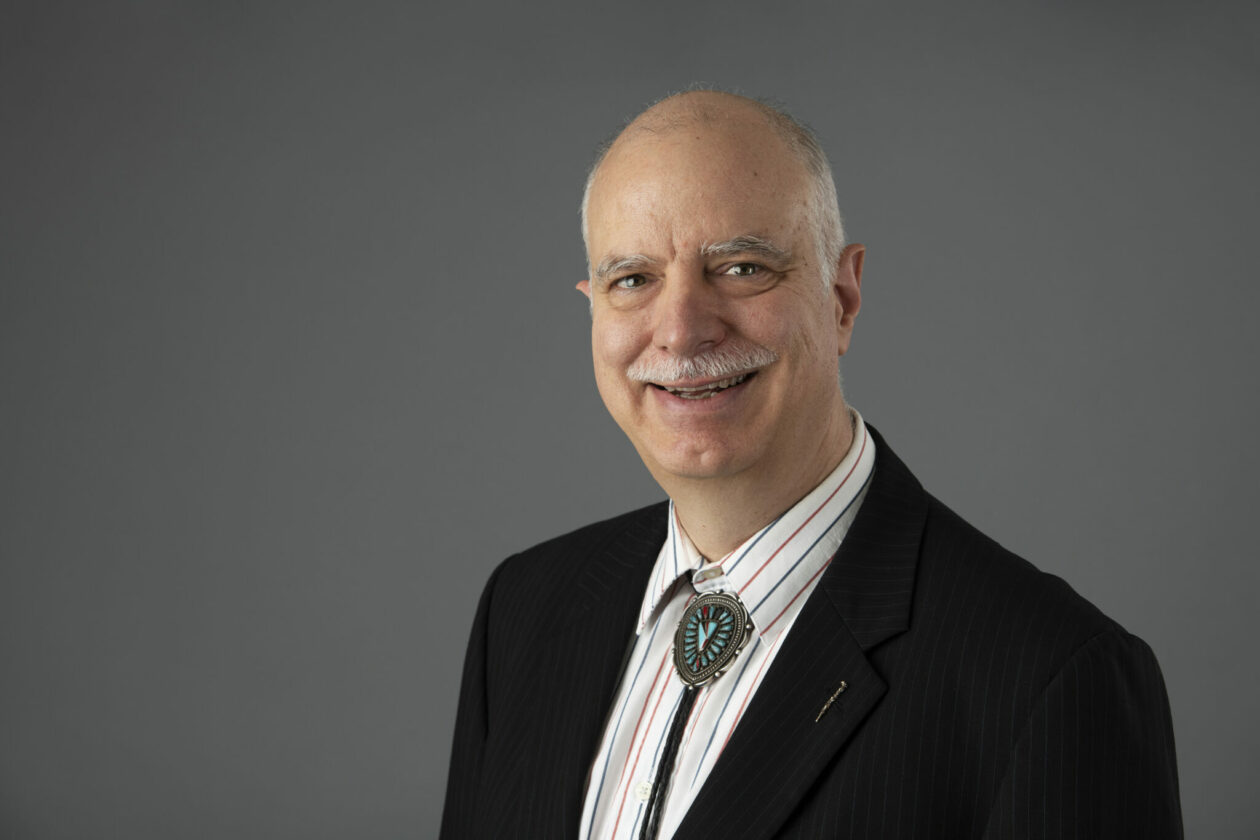 Dr. Donald C. Wunsch II, the Mary K. Finley Missouri Distinguished Professor of Electrical and Computer Engineering at Missouri University of Science and Technology, has been appointed founding director of the university's Kummer Institute Center for Artificial Intelligence and Autonomous Systems. Wunsch will begin his duties Dec. 1, when he completes his appointment as a program director in the National Science Foundation's Energy, Power, Control and Networks program.
As founding director, Wunsch will lead the development of the new center's mission, vision and strategic plan to develop a nationally recognized research center focused on the rapidly evolving fields of artificial intelligence and autonomous systems. Ultimately, the center will deploy the latest machine learning and artificial intelligence techniques to advance the performance and intelligence of a range of robotic and autonomous solutions. Wunsch will also be responsible for leveraging the breadth of capabilities and expertise among S&T's faculty to strengthen collaboration with and among several university-based research centers.
The center was founded to spur regional, national and global development in artificial intelligence and autonomous systems, in alignment with the vision of the Kummer Institute for Student Success, Research and Economic Development at Missouri S&T. Late St. Louis entrepreneur Fred Kummer, a Missouri S&T graduate, and his wife June donated $300 million to Missouri S&T in October 2020 to establish the Kummer Institute. Their donation is the largest single gift ever to any public or private university in Missouri and one of the largest ever to any university.
"Mr. Kummer recognized the potential artificial intelligence and autonomous systems have to truly change the world," says Dr. Kamal Khayat, interim vice chancellor for research and innovation at S&T. "I am pleased to welcome someone as accomplished and capable as Dr. Wunsch to lead our institute's innovative efforts in these two truly transformative disciplines. The insights and expertise he has acquired throughout his career will be an asset to the entire S&T community as he steps into this new role."
Before joining S&T in 1999, from 1984 to 1993, Wunsch worked for Boeing, culminating in his role as senior principal scientist. In 1993 he joined Texas Tech University as assistant professor with a joint appointment to the departments of electrical and computer engineering and computer science; he was promoted to associate professor at Texas Tech in 1998. He joined the electrical and computer engineering department at S&T in 1999, and has courtesy appointments in system engineering, computer science, business administration and mathematics and statistics. In 2005, Wunsch served as president of the International Neural Networks Society (INNS), which bestowed upon him its Gabor Award in 2015 and its Ada Lovelace Award in 2019. He is a Fellow of the INNS and the Institute of Electrical and Electronic Engineers (IEEE), and was twice the Charles Hedlund Distinguished Visiting Professor at the American University in Cairo. Wunsch has mentored 23 Ph.D. recipients in computer engineering, electrical engineering, systems engineering and computer science.
Wunsch's research has focused on unsupervised learning, also known as clustering, particularly hierarchical and real-time versions; adaptive resonance and reinforcement learning architectures; hardware and applications; and various multidisciplinary collaborations. He has more than 500 publications to his credit, including 12 books.
"I feel honored and grateful for the phenomenal opportunity to help develop the Kummer Institute Center for Artificial Intelligence and Autonomous Systems," Wunsch says. "For over two decades, I've been amazed at the novelty, diversity and impact of S&T research. I look forward to supporting collaborations across campus, across our region and around the world as we grow and intensify our competitiveness in these incredibly transformational fields. I would like to hear from internal and external stakeholders about how AI and Autonomous Systems can help them achieve their goals."
Wunsch earned a doctorate in electrical engineering and a master's degree in applied mathematics from the University of Washington in 1991 and 1987, respectively. He also earned an executive M.B.A. from Washington University in 2006 and a bachelor's degree in applied mathematics from the University of New Mexico in 1984, and completed the Jesuit Core Honors Program at Seattle University in 1981.
The Center for Artificial Intelligence and Autonomous Systems is one of four new research centers established through the Kummer Institute. The Center for Advanced Manufacturing is led by Dr. Richard Billo, who joined S&T in January. National searches for founding directors continue for the Center for Advanced and Resilient Infrastructure and the Center for Resource Sustainability.
About Missouri University of Science and Technology
Missouri University of Science and Technology (Missouri S&T) is a STEM-focused research university of over 7,200 students. Part of the four-campus University of Missouri System and located in Rolla, Missouri, Missouri S&T offers 101 degrees in 40 areas of study and is among the nation's top 10 universities for return on investment, according to Business Insider. S&T also is home to the Kummer Institute, made possible by a $300 million gift from Fred and June Kummer. For more information about Missouri S&T, visit www.mst.edu.