Curators approve Welcome Center plans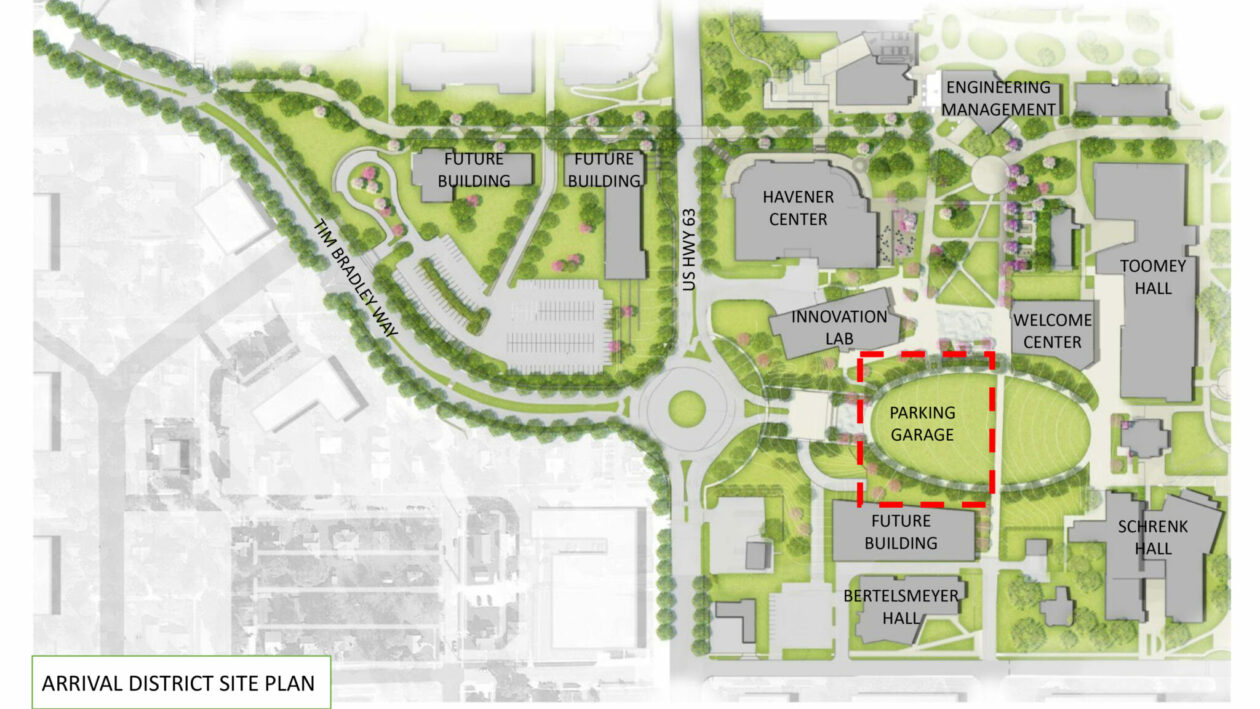 Missouri S&T's goal of increasing enrollment to 12,000 students will be aided by a new Welcome Center, approved today (Thursday, June 23) by the University of Missouri Board of Curators.
The curators, meeting on the University of Missouri-Columbia campus, approved plans for the design and construction of the Missouri S&T Welcome Center. The facility will cost approximately $25,750,000, and it will be funded through a combination of private donations and S&T's financial reserves.
The Welcome Center will be 30,499 gross square feet located east of the existing Havener Center and future Innovation Lab, for which the curators broke ground in April and which is scheduled for completion in Fall 2023. Construction of the Welcome Center will be completed in December 2024.
The Welcome Center will "provide an iconic and vibrant destination to greet and orient prospective students to the campus," says Missouri S&T Chancellor Mo Dehghani. "It will be home to inspiring presentation spaces and interactive galleries and exhibits that will portray the campus as a forward-looking, innovation-focused destination for future students."
Drawing on state-of-the-art audio-visual equipment and static and interactive exhibits, the Welcome Center will give visitors a look at campus life, programs and facilities, and alumni achievements. The facility will house departments that future students interact with daily, including admissions and enrollment services. It will also have event spaces for open houses, lectures, fundraising events, trainings and other community outreach events.
The Welcome Center will be one component of S&T's Arrival District, which is currently under construction. The creation of this district will address some of the university's recruitment challenges by providing a simplified wayfinding experience for prospective students arriving to campus for the first time. Visitors will arrive to the district, park nearby and easily navigate to the Welcome Center.
About Missouri University of Science and Technology
Missouri University of Science and Technology (Missouri S&T) is a STEM-focused research university of over 7,200 students. Part of the four-campus University of Missouri System and located in Rolla, Missouri, Missouri S&T offers 101 degrees in 40 areas of study and is among the nation's top 10 universities for return on investment, according to Business Insider. S&T also is home to the Kummer Institute, made possible by a $300 million gift from Fred and June Kummer. For more information about Missouri S&T, visit www.mst.edu.