Missouri S&T joins Taylor Geospatial Institute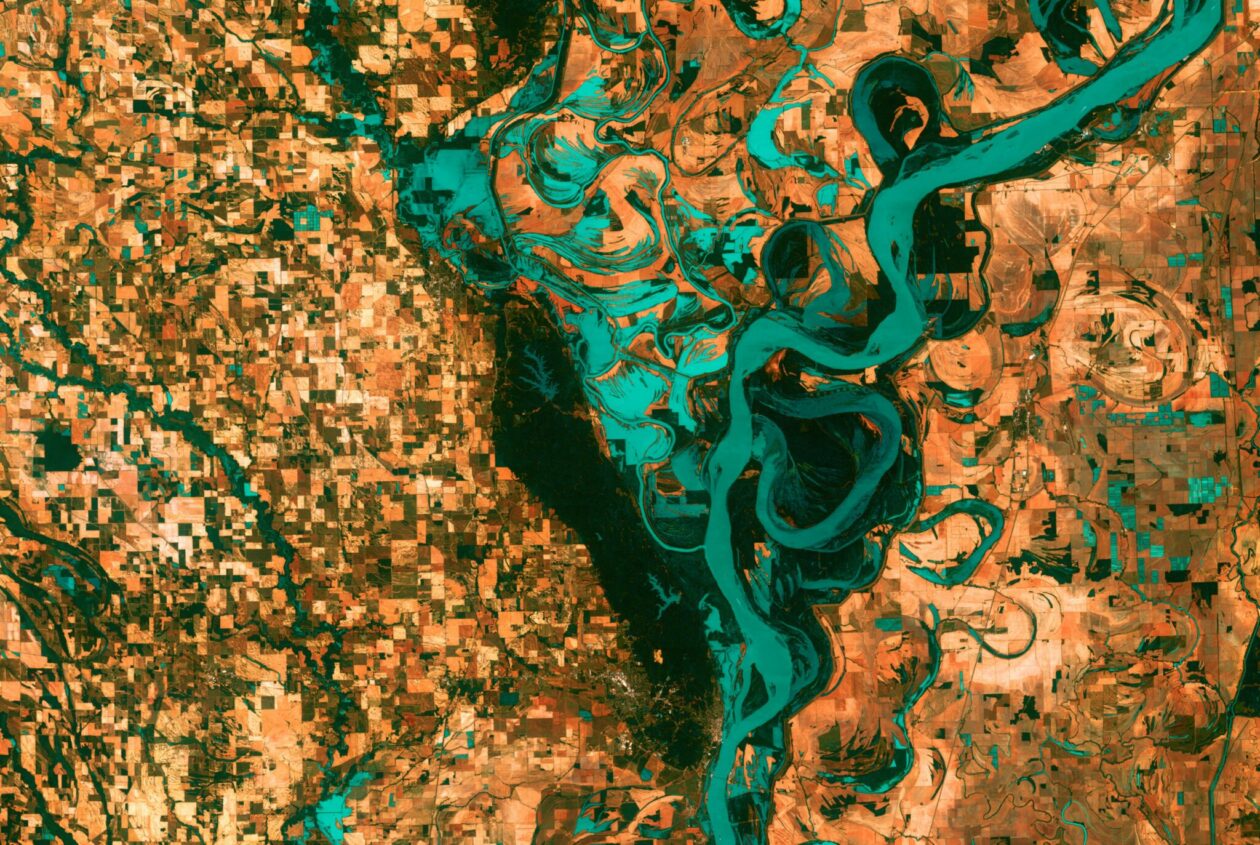 Missouri S&T is joining with other leading research institutions from Missouri and Illinois to form a geospatial research collaborative, the Taylor Geospatial Institute (TGI). The institute is designed to affect foundational research, food systems, health care, national security and economic development.
"The Taylor Geospatial Institute will harness Missouri S&T's expertise in unmanned aerial vehicles and drones, robotics, geophysics, and remote sensing," says Dr. David Borrok, associate dean for research in S&T's College of Engineering and Computing and a TGI research council member. "We will work as equal partners with the other members of the institute to develop a geospatial corridor in the Midwest that is one of the best in the U.S."
Geospatial science is a growing field that focuses on the use of geographic information systems (GIS), remote sensing, global positioning systems (GPS) and other technologies to study people, places and processes. It involves smart devices, cloud computing, autonomous systems, robotics and predictive analytics using artificial intelligence.
TGI will be housed at Saint Louis University. Other members of the collaborative are the University of Missouri-Columbia, the University of Missouri-St. Louis, Washington University in St. Louis, the University of Illinois Urbana-Champaign, Harris-Stowe State University in St. Louis and the Donald Danforth Plant Science Center, a nonprofit research facility located in Creve Coeur, Missouri.
In 2022, TGI provided $1.5 million in seed grants to the eight partner institutions to fund research and offer access to data collection and analytics resources. The institute will also offer postdoctoral opportunities and a visiting scientist program. For more information, visit the institute's website.
About Missouri University of Science and Technology
Missouri University of Science and Technology (Missouri S&T) is a STEM-focused research university of over 7,200 students. Part of the four-campus University of Missouri System and located in Rolla, Missouri, Missouri S&T offers 101 degrees in 40 areas of study and is among the nation's top 10 universities for return on investment, according to Business Insider. S&T also is home to the Kummer Institute, made possible by a $300 million gift from Fred and June Kummer. For more information about Missouri S&T, visit www.mst.edu/.