Modern mining: How an ancient profession is playing a critical role in contemporary life, on earth and beyond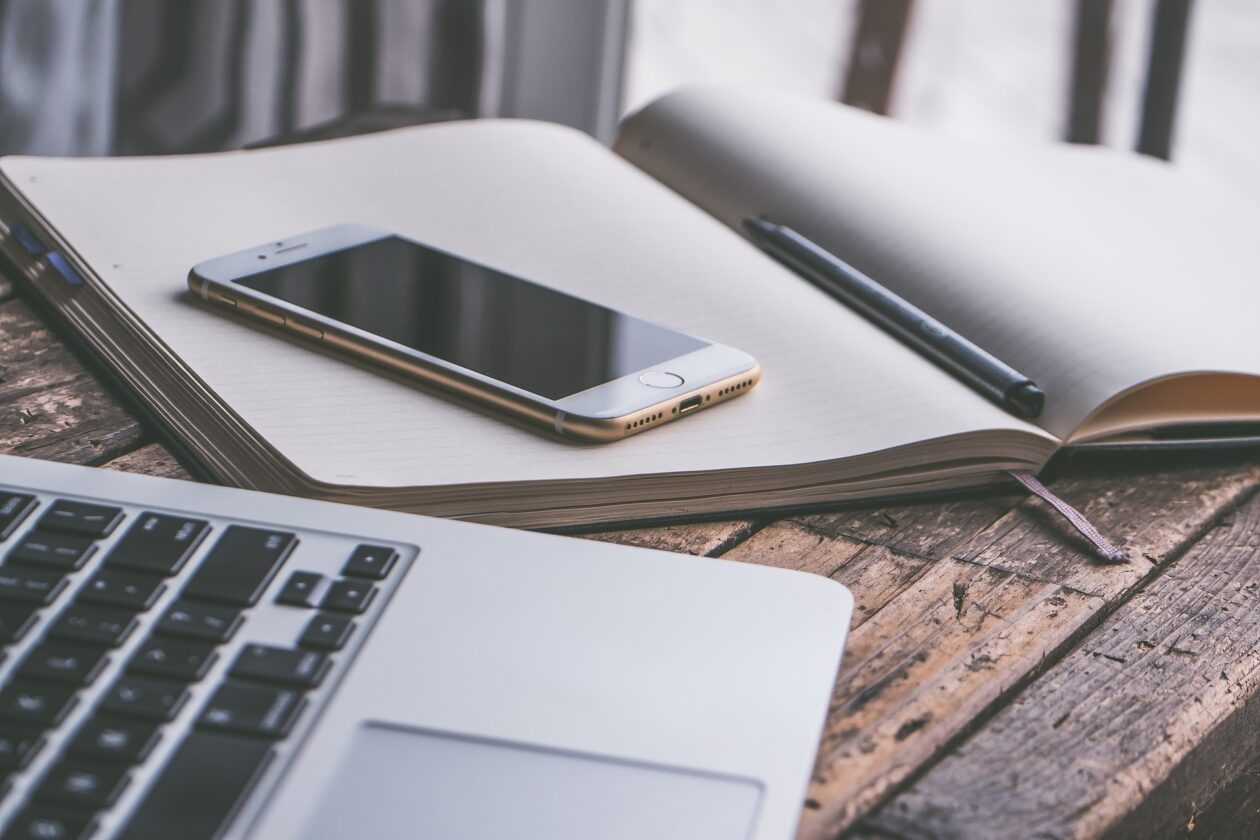 If you think of mining as an antiquated, old-tech industry, Dr. Kwame Awuah-Offei suggests you consider your smartphone.
"There are 46 elements in your iPhone, and every one of them comes from the earth," says Awuah-Offei, Union Pacific/Rocky Mountain Energy Professor in mining engineering and interim director of mining and explosives engineering at Missouri S&T.
Your smartphone is a marvel of mining, the production value of which was over $82 billion in 2020, according to the U.S. Geological Survey (USGS). Its ingredients include aerospace-grade aluminum for the casing, lithium cobalt oxide chemistry in its battery cathode, rare earth metals that bring color to the screen and myriad materials in the electronics.
And even if the market for smartphones should slow down, Awuah-Offei sees continuing strong demand for the mining and minerals industries. Beyond smartphones, industries as diverse as aerospace, computing, construction and electronics rely on minerals, he says. "As the old saying goes, 'If it can't be grown, it has to be mined,'" he says.
Awuah-Offei is far from alone in his belief in the importance of mining. George Webber, of Redlands, California, who has two mining engineering degrees from S&T, is a mining engineering consultant who's been in the business for almost 50 years. He and his wife, Helma, recently established a $1 million scholarship endowment to help S&T students who major in mining engineering. "We need more mining engineers than ever before," he says. "Everything in this world is based on minerals—including today's need for the key minerals that make lithium-ion batteries for electric vehicles and other clean energy devices."
Mining becomes a niche field
Mining engineers are in high demand—a trend Awuah-Offei expects to continue.
The demand is fueled in part by the sharp decline in the number of mining engineers graduating and entering the field. According to College Factual, roughly 300 mining engineers graduate in the U.S. each year. In 2019-2020, the latest year the data is available, 327 mining engineering degrees were awarded in the U.S. A survey conducted by the Society for Mining, Metallurgy and Exploration (SME) found that enrollment in U.S. mining engineering programs dropped 46% between 2015 and 2020. Despite a slight increase in the number of graduates – 11.9% between 2019 and 2020 – many fear the upcoming wave of aging workers retiring foreshadows an increasingly dire talent shortage.
Missouri S&T's mining heritage
Missouri S&T is no stranger to mining. The school, founded in 1870 as the University of Missouri School of Mines and Metallurgy, was the first mining school west of the Mississippi. Today, it's one of approximately 17 colleges in the U.S. to offer a mining engineering degree of some kind, according to College Factual, which also ranked Missouri S&T's program second on the list of highest paid graduates. Last fall, the S&T program enrolled over 80 graduate and undergraduate.
Today's mining engineering program looks a lot different than it used to. For starters, it's expanded into the field of explosives engineering. S&T led the way, creating the first M.S. in the field in 2010 and the first Ph.D. in 2014. That discipline is important for traditional mining practices, but it's also evolving into a specialty niche that is preparing engineers to become pyrotechnics specialists for professional sports and the entertainment industry.
In addition to teaching and traditional research, Missouri S&T faculty train agents of the U.S. Bureau of Alcohol, Tobacco, Firearms and Explosives (ATF) as well as military engineers at nearby Fort Leonard Wood, Missouri, conduct research related to traumatic brain injury, and are experimenting with ways to 3-D print explosives.
A mining program that addresses industry challenges
S&T's program also takes into consideration challenges facing the mining industry.
In a recently released report, Ernst and Young (EY) identified the top 10 business risks and opportunities for mining and metals in 2022. Topping the list are environmental and social concerns. According to the report, miners able to demonstrate that they're contributing to a sustainable future will have a competitive advantage.
The importance of prioritizing sustainability is also at the core of decarbonization and the "green" agenda—number two on the EY list. That was the topic Awuah-Offei addressed last May in a keynote delivered during the second in a series of webinars titled "Earth Resources for the Energy Transition" and sponsored by The National Academies of Sciences, Engineering, and Medicine. He outlined the daunting task of securing a sustainable supply of materials such as copper, lithium and nickel as nations transition to renewable energy in the face of climate change.
That's an issue S&T is paying attention to. In response to the World Bank's estimate that 22 million metric tons of copper, 20 million metric tons of lithium and an additional 36 million tons of nickel and other materials will be needed to power the energy transition for a 2-degree warming scenario, S&T's Thomas J. O'Keefe Institute calculated that the required mining pits under such a scenario would equal 4 billion cubic meters of excavation. The institute further calculated that such an endeavor would generate 2.8 billion cubic meters of tailings, which are the waste materials left after the target mineral is extracted from ore.
Awuah-Offei puts those numbers in perspective by comparing the size of mining pits to a sports stadium. "For copper alone, mining would generate 2,563 pits the size of Melbourne Cricket Grounds, one of the largest stadiums in the world," he says. "The stadium comes in at nearly 1.6 million cubic meters."
He also points to Missouri S&T's graduate certificate in sustainability in mining as an example of how the university is evolving its offerings based on industry demand. The program is designed to equip students with the skills needed to incorporate sustainability implications into the design and operation of mines.
The future of critical minerals
Geopolitics is fourth on EY's list of the top five challenges facing the mining industry. Awuah-Offei says that in 2018 the USGS identified 35 minerals that are considered "critical" to the nation's economic well-being that are not being produced in sufficient quantities in the U.S. Global instability could potentially drive up the cost of products like smartphones, which require the metals that are currently in short supply.
To gain insight into issues with materials such as cobalt for lithium-ion batteries in electric vehicles, for example, and tellurium for solar cells, Awuah-Offei and other S&T faculty organized a virtual workshop last August. The workshop was funded through a grant from the National Science Foundation and was the first in a planned series of national conversations meant to spur action and the dissemination of research on critical minerals. Topics of keynotes ranged from supply chains and global politics to recycling and reprocessing. The workshop also tackled the issues of the illicit critical-mineral economy, a topic of increasing urgency as critical minerals are sometimes unethically mined. Awuah-Offei says he hopes the discussions that took place during the workshop will be used to inform Congress and to develop federal funding initiatives.
About Missouri University of Science and Technology
Missouri University of Science and Technology (Missouri S&T) is a STEM-focused research university of over 7,200 students. Part of the four-campus University of Missouri System and located in Rolla, Missouri, Missouri S&T offers 101 degrees in 40 areas of study and is among the nation's top 10 universities for return on investment, according to Business Insider. S&T also is home to the Kummer Institute, made possible by a $300 million gift from Fred and June Kummer. For more information about Missouri S&T, visit www.mst.edu.