Nidec donation makes big difference for students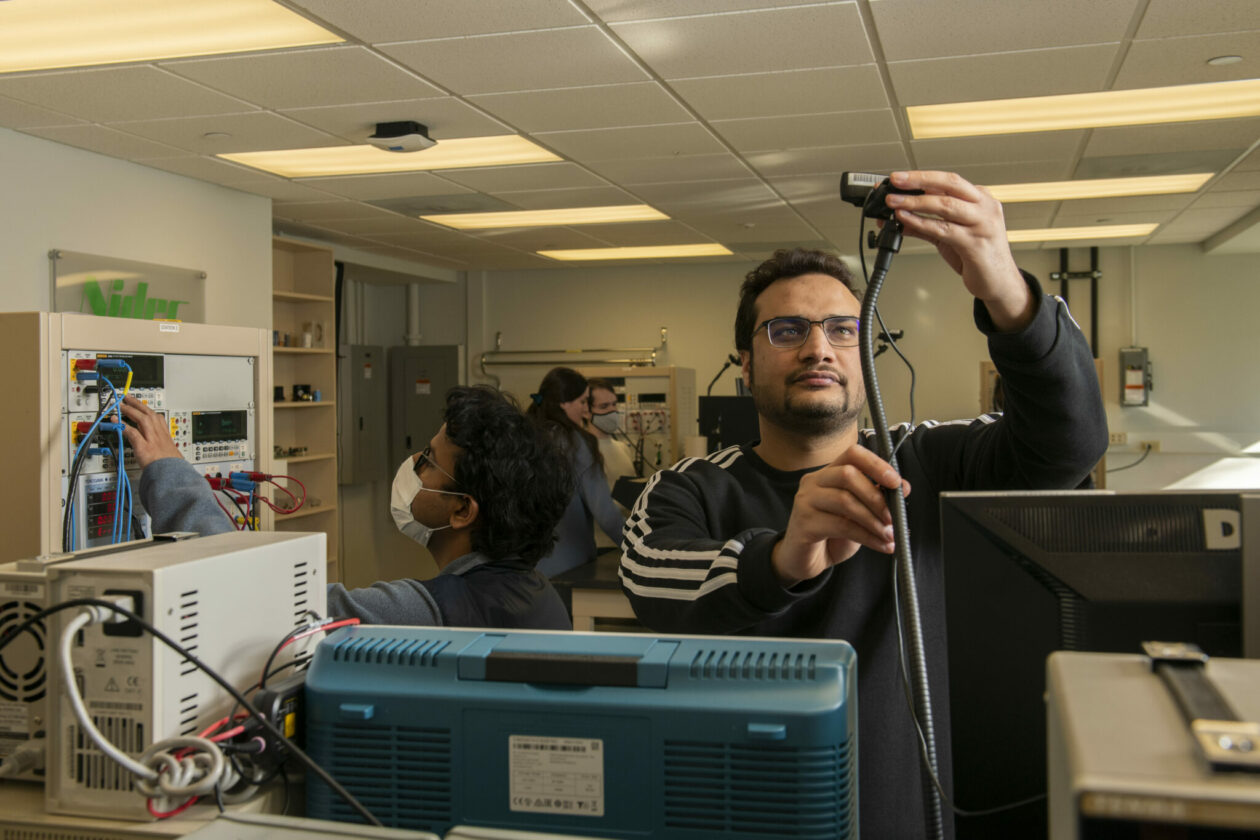 Missouri S&T undergraduates in the power lab have more elbow room and use industry-standard equipment thanks to a $100,000 donation from St. Louis-based Nidec Motor Corp. Jonathan Kimball, director of the Center for Research in Energy and the Environment and a professor of electrical and computer engineering, says the new lab makes a big difference.
"Every electrical engineering student has to take a power course and corresponding lab," says Kimball. "In our previous space, we were jam-packed. Now, the space is safer because students don't get in each other's way as they're working."
Two classes use the power lab: electric machines and power systems. Kimball says there's a lot of overlap between the courses, so all the students are able use the same lab. The extra space also helps students maintain physical distance to slow the spread of COVID-19.
A long-time S&T industry partner, Nidec has also provided funding for an endowed scholarship and the senior design lab in electrical and computer engineering. The company manufactures industrial, commercial and residential motors. Nidec motors are used in everything from computers, home appliances and automobiles to large machinery in the mining, water treatment and power generation industries.
Nidec made the power-lab donation in 2018, and Kimball says it took a couple of years to move the lab to the expanded space and to acquire and connect the new equipment. Faculty and staff took another year to refine and improve processes. Kimball says it was time well spent.
"I'm very happy," Kimball says. "The previous power lab was always a problem from a reliability standpoint. Nidec enabled us to improve reliability and offer a more real-world experience. This new lab is better for our students."