Chasing the northern lights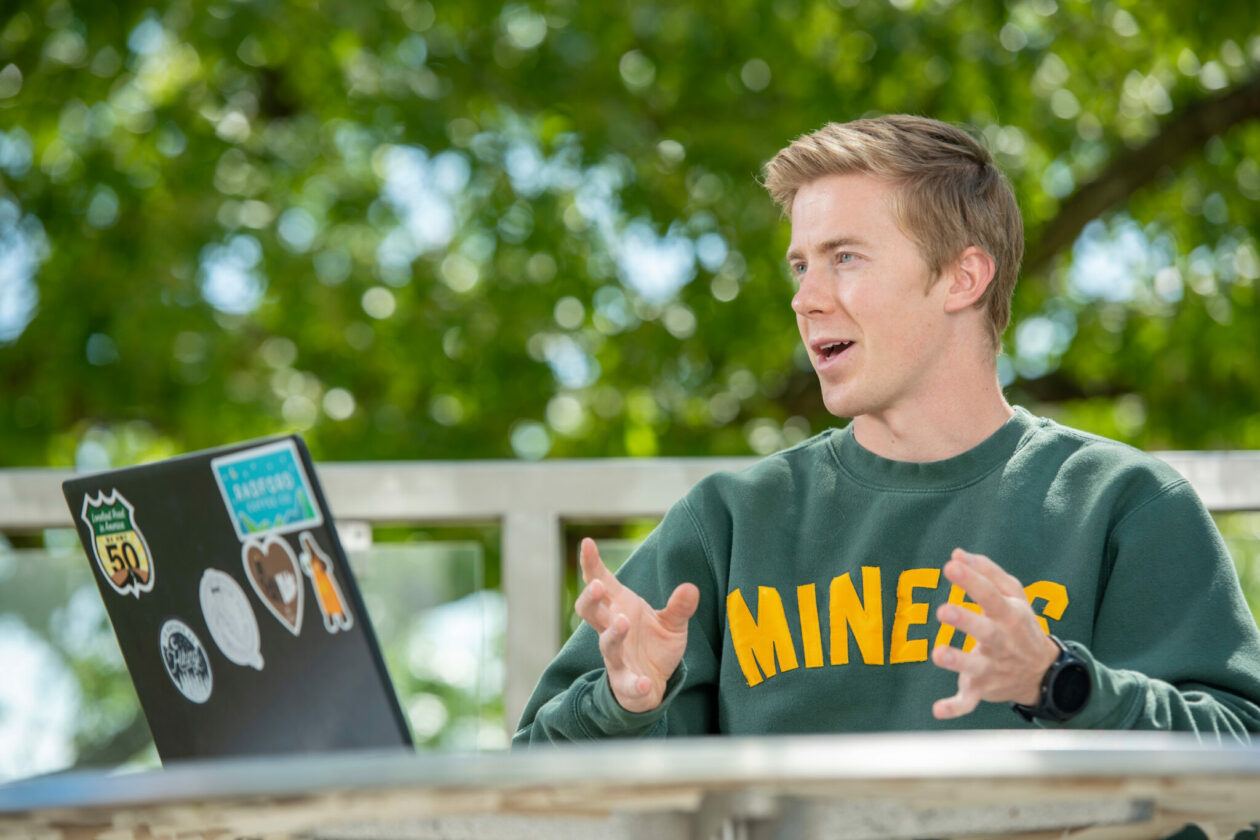 Derrick Barger doesn't speak much Russian, and he doesn't speak any Norwegian. But that won't stop him from moving to the Ukraine for the summer and then moving to Norway for graduate studies after he finishes his undergraduate degree at Missouri S&T.
Traveling abroad and talking to students from across the country and around the world isn't new to Barger. After his freshman year at S&T, he biked across the United States meeting new people from Virginia to California. He studied abroad in Leeds, England, for a year and currently teaches English to Ukrainian students via Zoom.
"I have always tried to balance my student life with the desire to see the world and travel," says Barger, a senior in mechanical engineering from Willard, Missouri. "I don't want to travel for my whole life though; I have just been looking for a good base of operations before settling down more."
Barger says he was drawn to the Ukraine because of the unique challenges it posed; teaching English to young-adult students remotely has inspired an in-person visit, and he will stay with a host family during the summer.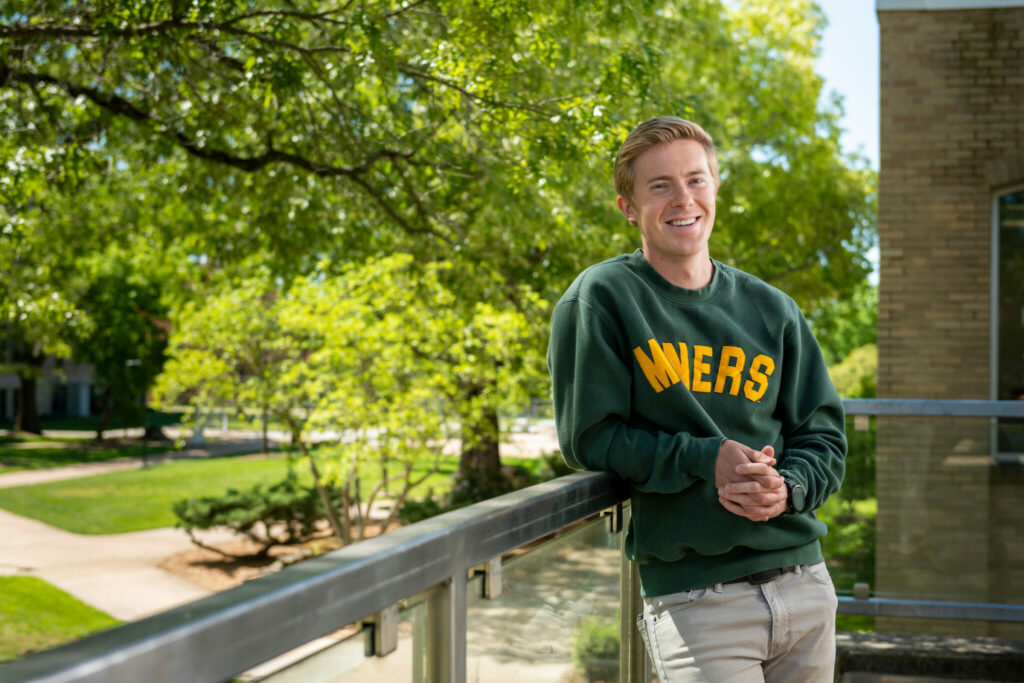 Barger says his undergraduate research modeling thermal behavior in lithium-ion batteries inspired his plans for further education in Tromsø, Norway. Simulations developed during that project earned him first place in a presentation session at the 16th annual Undergraduate Research Conference at S&T.
"My original interest in batteries related to Norway, examining how lithium-ion batteries act in extremely cold temperatures," says Barger. "My research focused on improving the speed of modeling heat generation in batteries and focusing on detecting and observing what happens during those failures."
Barger plans to take graduate courses in cold climate engineering at the Arctic University of Norway, where his studies will be split between the cities of Tromsø and Svalbard, an island north of Norway with a permanent population of less than 3,000 residents. He says he doesn't mind skiing to classes or arming himself when leaving the village to protect against polar bear attacks.
"Norway just ticks a lot of boxes for me currently," he says. "I am excited to see what the future holds, but I am trying to enjoy what I am doing now too. Who knows where I will eventually end up living and working after school."
Students who share Barger's wanderlust can have similar experiences through Missouri S&T's new Global Engineering Program, which gives students the opportunity to earn two degrees in five years while gaining foreign language skills, cross-cultural experiences and a study abroad experience. Engineers who speak more than one language can communicate with a larger range of peers and clients, navigate diverse work environments and understand the cultural aspects of their projects. For more information, contact Dr. Michel Gueldry, program director and professor of French and intercultural studies at S&T, at globalengineering@mst.edu.
About Missouri University of Science and Technology
Missouri University of Science and Technology (Missouri S&T) is a STEM-focused research university of over 7,600 students and part of the four-campus University of Missouri System. Located in Rolla, Missouri, Missouri S&T offers 99 different degree programs in 40 areas of study and is ranked by CollegeFactual as the best public university to study engineering. For more information about Missouri S&T, visit www.mst.edu.