Former mining engineering professor at Missouri S&T named to National Mining Hall of Fame
The National Mining Hall of Fame in Leadville, Colorado, has named Dr. Richard L. Bullock a member of its 2021 class of inductees. Bullock, who died in late 2020, was a graduate and former professor of mining engineering at Missouri S&T.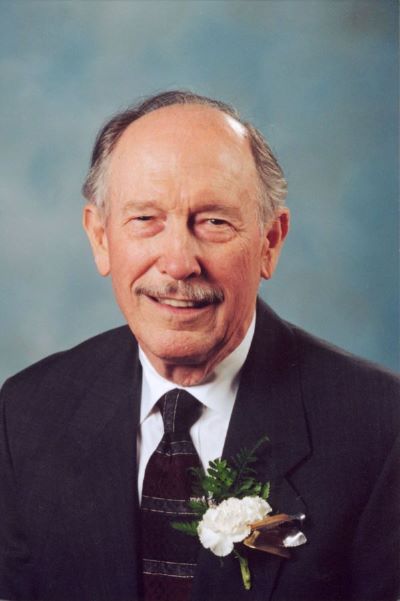 Bullock was the first Robert H. Quenon Chair of Mining Engineering at Missouri S&T, then known as the University of Missouri-Rolla (UMR), and served in the post from 1997 to 2002. After retiring from the classroom, he continued to teach online courses at the university for another 13 years while working as a mining consultant in the U.S. and around the world.
"We are all very proud of Dr. Bullock for the National Mining Hall of Fame recognition on top of all his accomplishments as a mining professional, educator and mentor," says Dr. Kwame Awuah-Offei, professor and interim director of mining and explosives engineering at Missouri S&T.
An alumnus of Missouri S&T, Bullock earned a bachelor's degree from what was then known as the Missouri School of Mines and Metallurgy in 1951, a master's degree in mining engineering in 1955 and a doctor of engineering degree in mining engineering from UMR in 1975.
Bullock had over 60 years of experience in the mining industry, achieving success as a miner, mine foreman, mine and plant superintendent, director of mining research, manager of mine evaluation, mine project executive, and vice president of engineering and research.
Bullock received many awards, including the Society for Mining, Metallurgy & Exploration (SME) Jackling Award in 2011, Distinguished SME Member, and the Distinguished M&E Division Member, as well as numerous teaching awards from SME and Missouri S&T. He was a registered engineer in three states and a qualified person in public reporting of mineral reserves.
In 2018, Bullock self-published his memoir, From Hard Knocks to Hard Rocks: A Journey in My Shoes, as an e-book. He published a second volume, also as an e-book, in 2019.